We've been away  visiting family in Switzerland (with a side trip to Ireland) for. the last couple of months.  While there I  couldn't resist having a try with Swiss flour etc.  So a niece had a rye starter that I was able to use.  I just used  30% rye flour and the rest the white bread flour.  just a basic 1:2:3 loaf. Funny baking in someone else's kitchen, using an unknown starter, unfamiliar flours and equipment and oven.  
I did a 30 minute autolyse, 4 stretch and folds and bulk ferment at room temperature.  I was late starting and would have preferred a slightly longer BF.   but it was getting late so shaped and as there was no rice flour, dusted teatowel with rolled oats and popped into the fridge over night. Next morning let it warm up as I thought it was not proofed enough.  I had bought a Baumalu cast iron roaster to bring home so baked using that, 15 mins lid on, 15 mins lid off.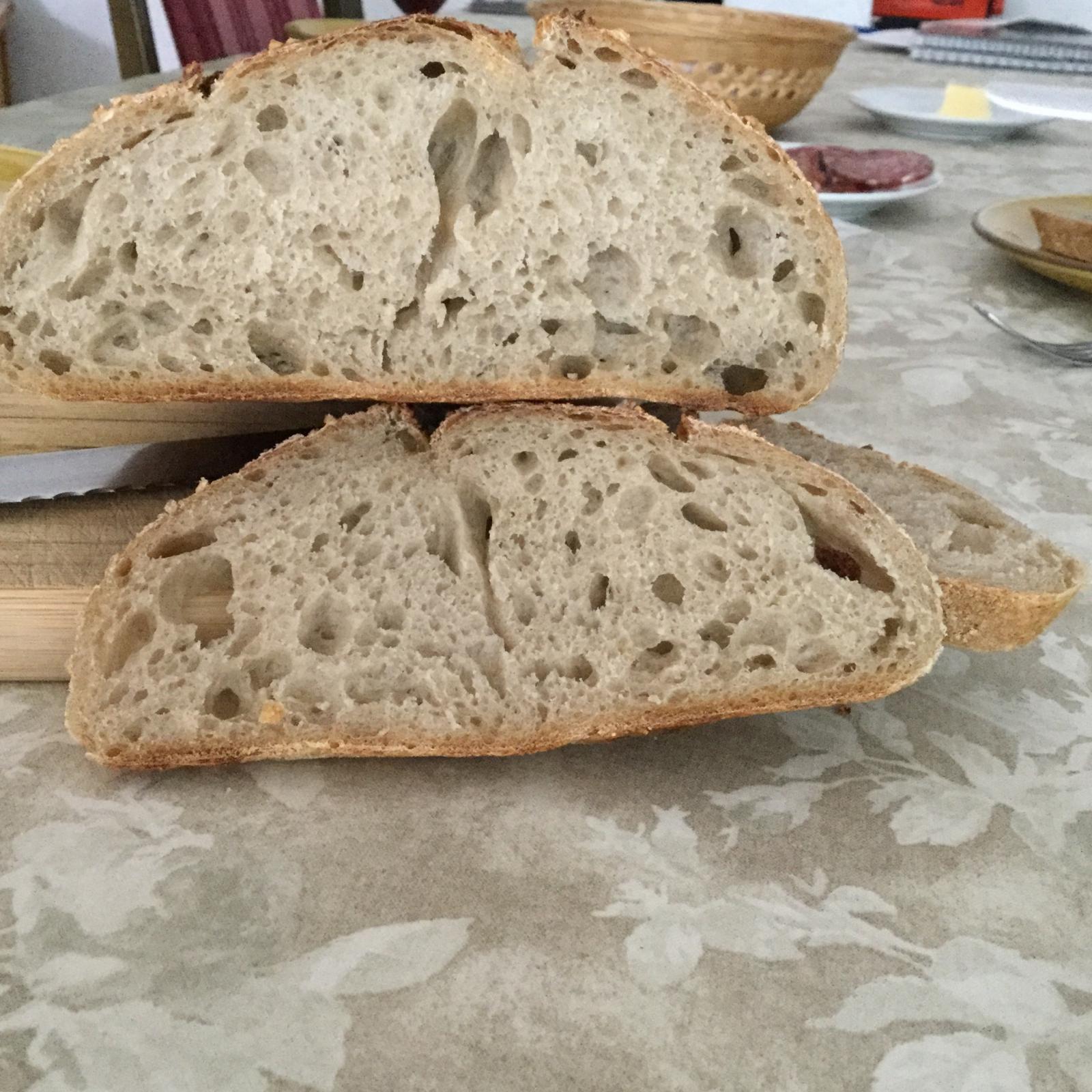 the taste was a little stronger than my usual bread, but for a first try with such unknown ingredients etc I was happy.  Sister in law happy too!
Leslie