Poor oven spring and ear (grigne)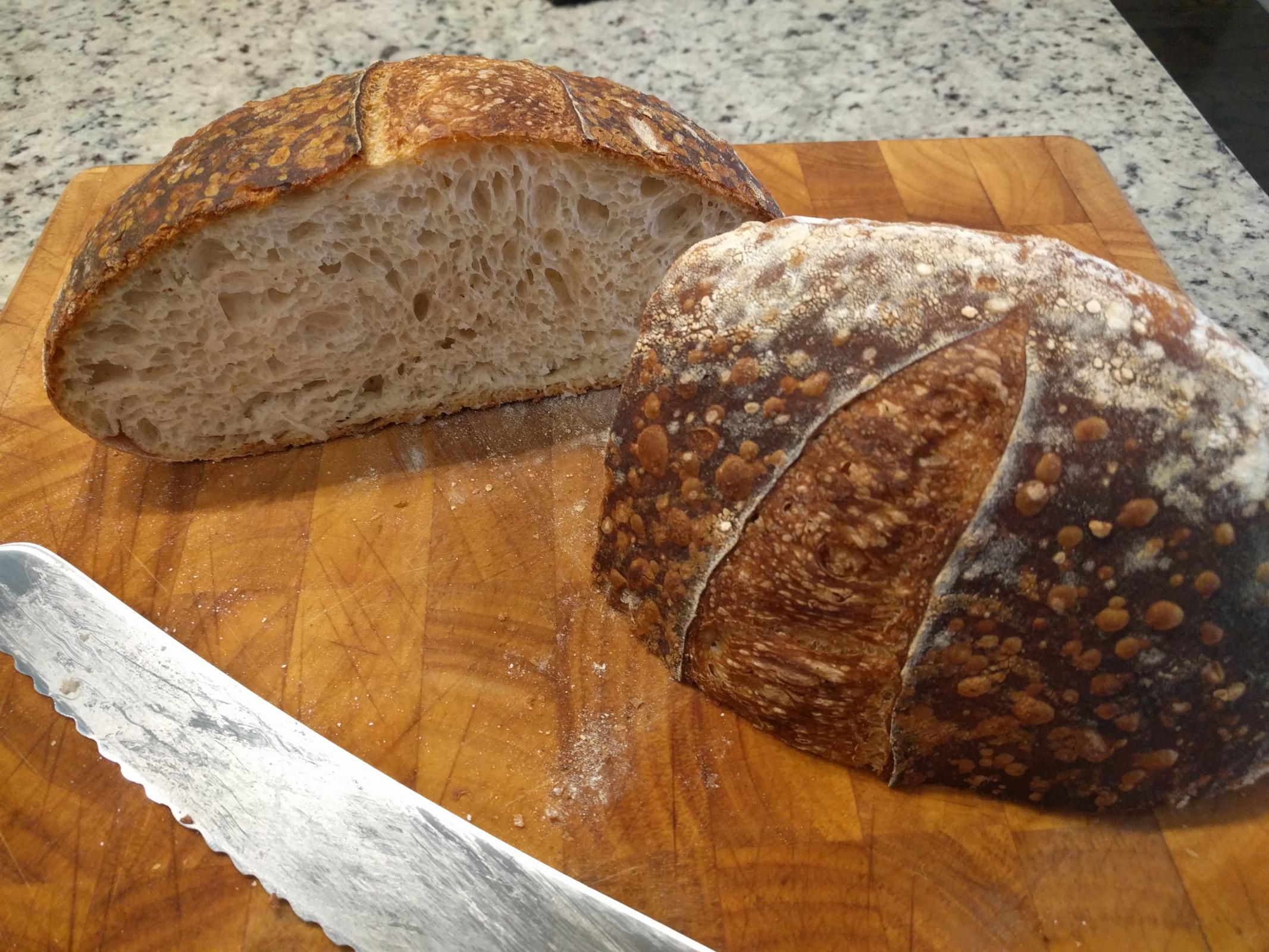 Lately, I've been frustrated with my sourdough bakes, I can't seem to get the desired oven spring and ear I'm aiming for.
I thought it might be an issue with my starter as I had been using it only a few times a month and was storing it cold (always with 1-3 refreshes before baking). After some informative reading (thank you Debra Wink and Ian Lowe!) I had convinced myself that my starter had migrated to a type-II starter. Therefore I revised my starter maintenance and fed it 3x daily (1:3.7:5 starter:water:flour) for 7 days while adjusting to a 75% hydration. My starter's flavor has improved dramatically so that now it's sweet, slightly acidic, and is peaking consistently in 6-7 hours. 
I baked my first loaf with that starter today since the revised maintenance schedule and unfortunately without improved results. (Attached image)

This boule was 90% KA AP flour, 10% KA bread flour, 82% hydration, 17% mature liquid levain, 2% salt. 15 cold proof in final shape. I very closely followed the following process but scaling the recipe for a single loaf: https://www.theperfectloaf.com/best-sourdough-recipe/
So now I'm evaluating my entire process and dough rheology. Was my loaf underproofed or overproofed? Over or under developed? Did I handle it poorly for the hydration level? Is the flour not strong enough for 82% hydration? I'm not sure. My hunch is maybe it's overproofed or the high hydration is an issue for me.
Thoughts or advice?
On a related note I finally started keeping notes on every bake (with temps!) to help figure this out. That was long overdue. I've had great bakes in the past but without keeping notes so my current predicament. Today's dough is exactly the same process but with 72% hydration to see if the result differs significantly for oven spring and ear formation. If not I'll return to 82% hydration with Friday's dough and change the bulk rise or cold proofing time.