Bread always cracks one side and gummy centre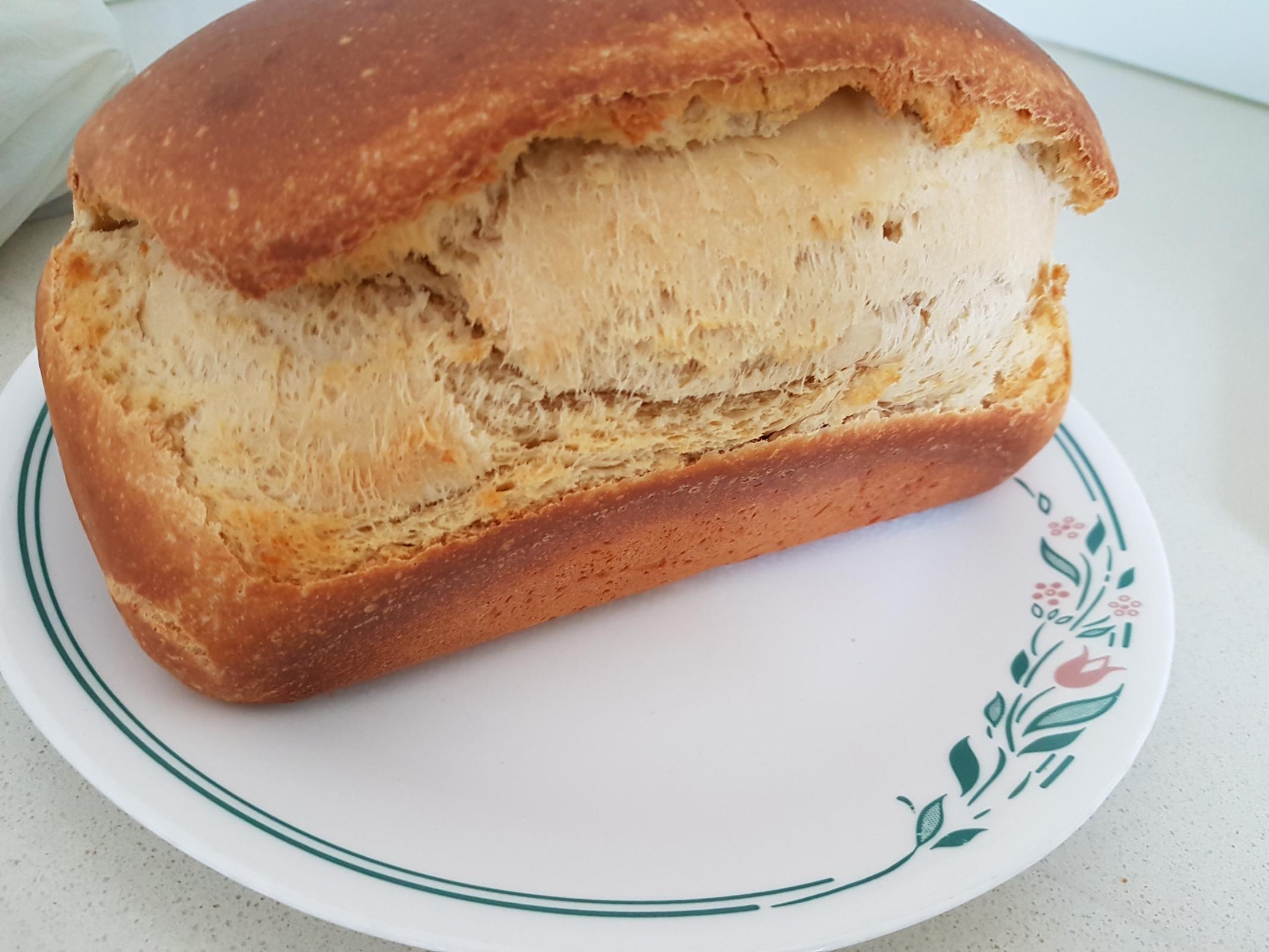 Hi there,
I am trying to bake Hokkaido bread based on the recipe from http://dessertfirstgirl.com/2015/02/hokkaido-milk-bread-tangzhong.html. Main difference is I adjusted sugar levels, replaced extra virgin olive oil with butter and increased the ingredients by 1.5x for a bigger loaf. The calculations means I have to use 1.5egg but I just use 2 eggs for convenience.
 My dough seems to be quite sticky and bit slack even after increasing kneading time from 30mins to 1hr. I keep ending up with a big crack along one side of the bread crust and inside it's gummy with a big cavern close to the crack.
The bread I have been using is
For tangzhong (similar to roux):
37g bread flour
150g water
For main dough:
525g bread flour
26g milk powder
162g water
7.5g yeast
7.5g salt
40g sugar
2 eggs
31g extra virgin olive oil
My shaping involves folding it like a business letter before rolling it up like a swiss roll. 
Is it because it's too wet or is there a better way to shape wet doughs?