30 % Sprouted Rye with 10% Whole Grain Rye, Walnut, Mission Fig Sourdough
After quite a few white breads in a row I was worried that Lucy may have gone to the white side and then she came up with this one.  Originally it was supposed to be a 40% rye Jewish Corn Bread but that got lost in the translation of having to replenish our very old NMNF stiff rye starter.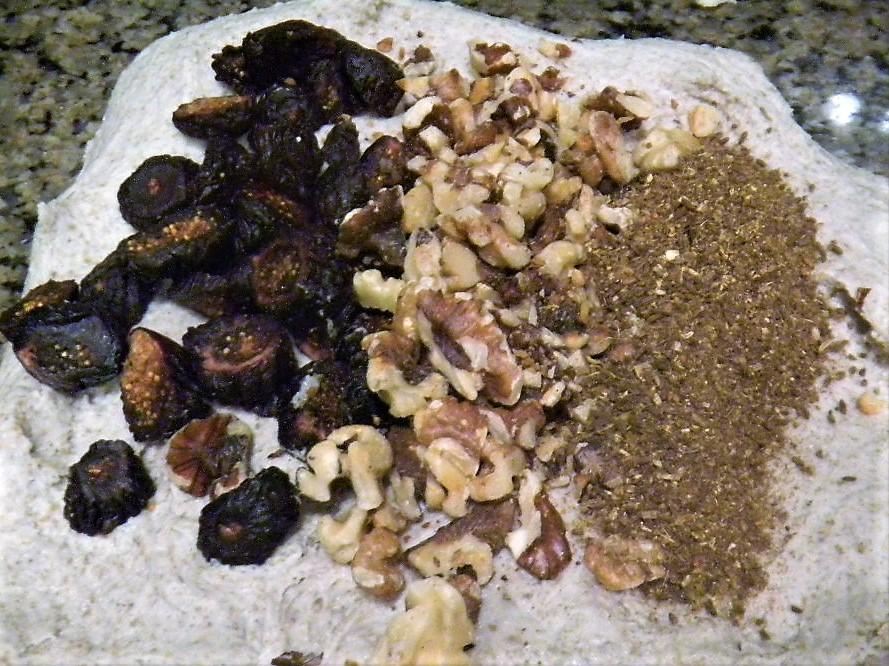 We started the process of replenishing the starter at 100% hydration and, at the end of the 3rd stage, it had tripled so we retarded it for 24 hours.  Then we split it in half.  We then fed half the sprouted rye bran and enough water to make it 100% hydration and let it double again and then retarded that part.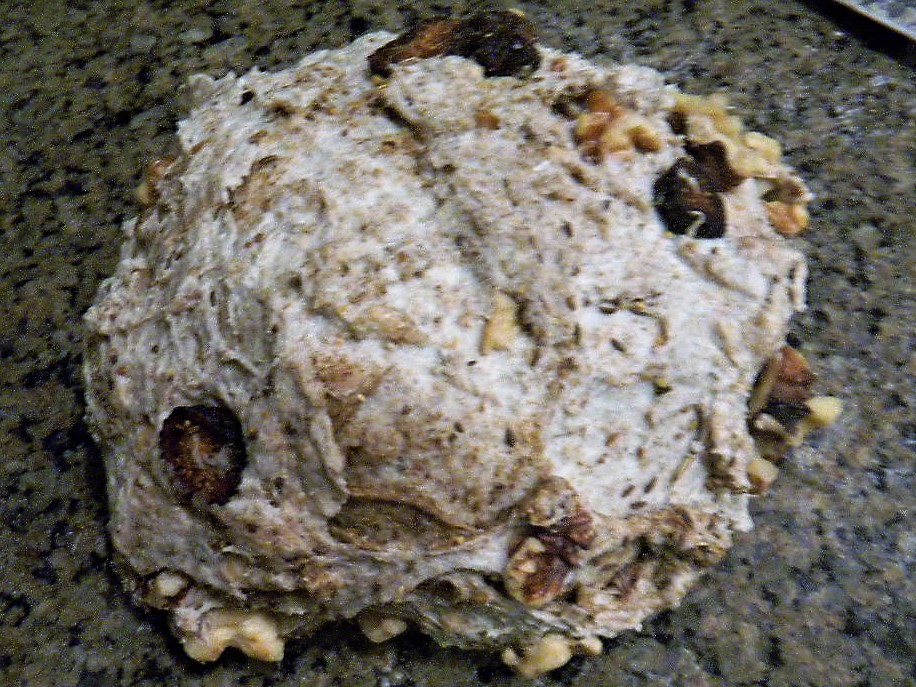 The other half was fed whole rye at 66% hydration and when it had risen 25% we retarded it as our new NMNF starter we will use over the next half year with no maintenance whatsoever.  The HE sprouted flour and some whole rye was used as part of the dough flour for this Friday's bake.  In the end this bread ended up being 10% whole grain rye and 30% sprouted whole grain rye with the remaining 60% was Albertson's bread flour.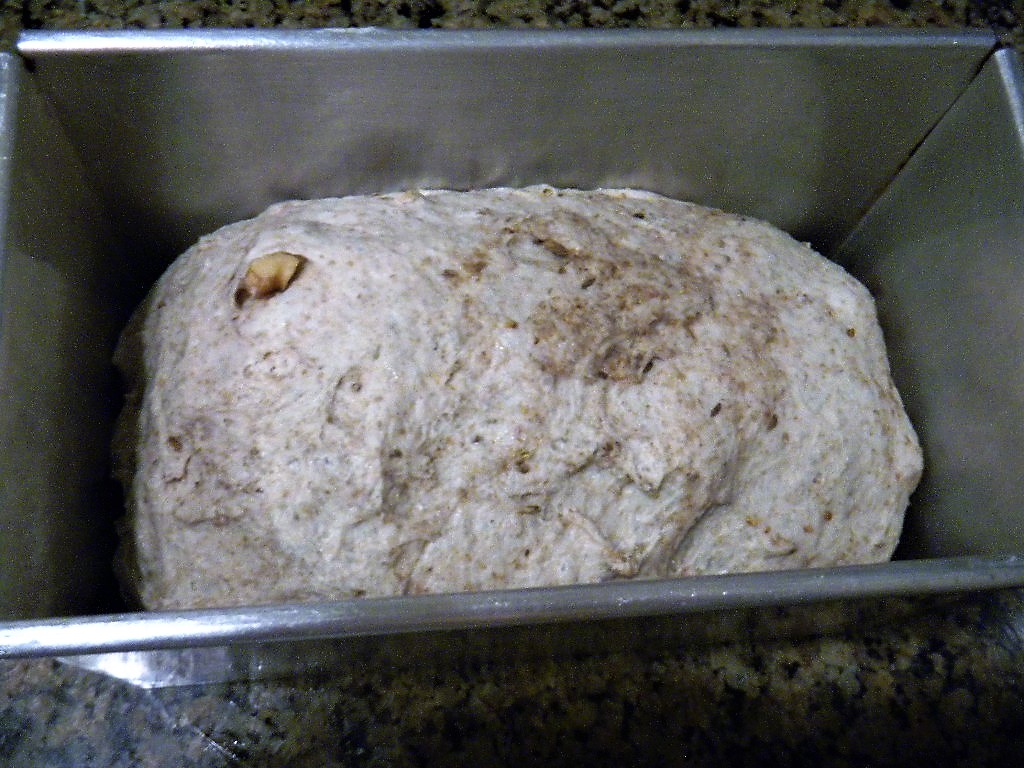 It looked pretty naked so Lucy added in 10% each toasted walnuts and black mission figs, 2% caraway and 2% total of equal parts of anise, coriander and fennel seeds – or favorite mix of bread spices.  Overall hydration of this bread was 80%.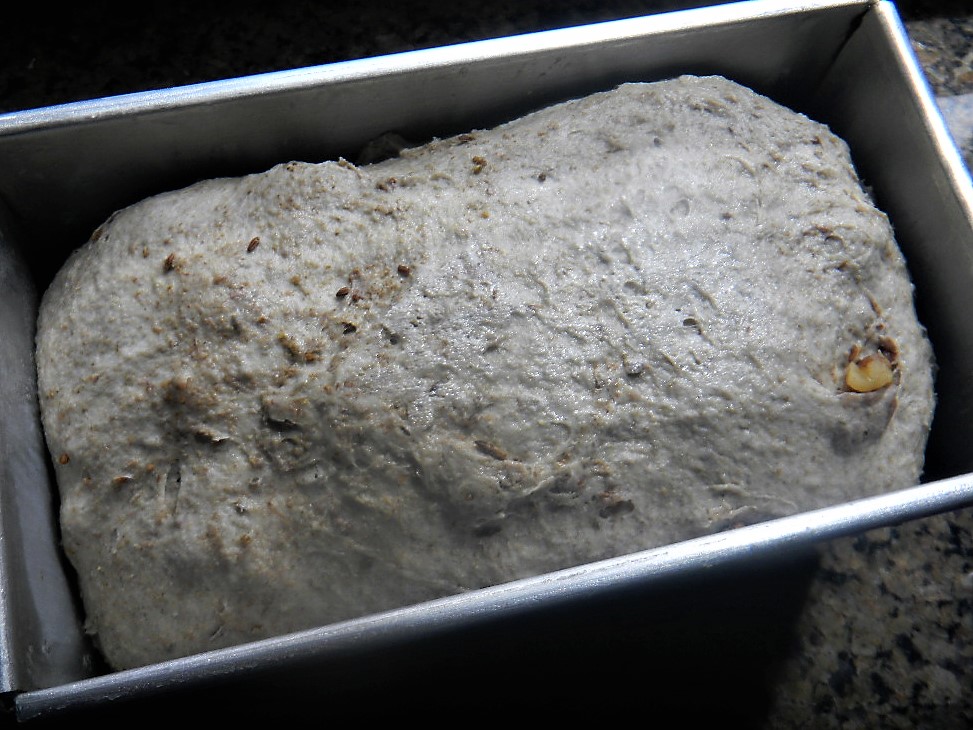 Since retarding the old NMNF starter for 24 weeks, the new starter build and the levain for 25 hours each for this bread was not enough….. we decided to retard the shaped loaf in the Oriental Pullman for 12 hours too – nothing like 4 retards to make a loaf of rye bread – 3 just won't do for a purebred German like Lucy – even though Germans probably didn't even retard their rye breads at all I'm guessing.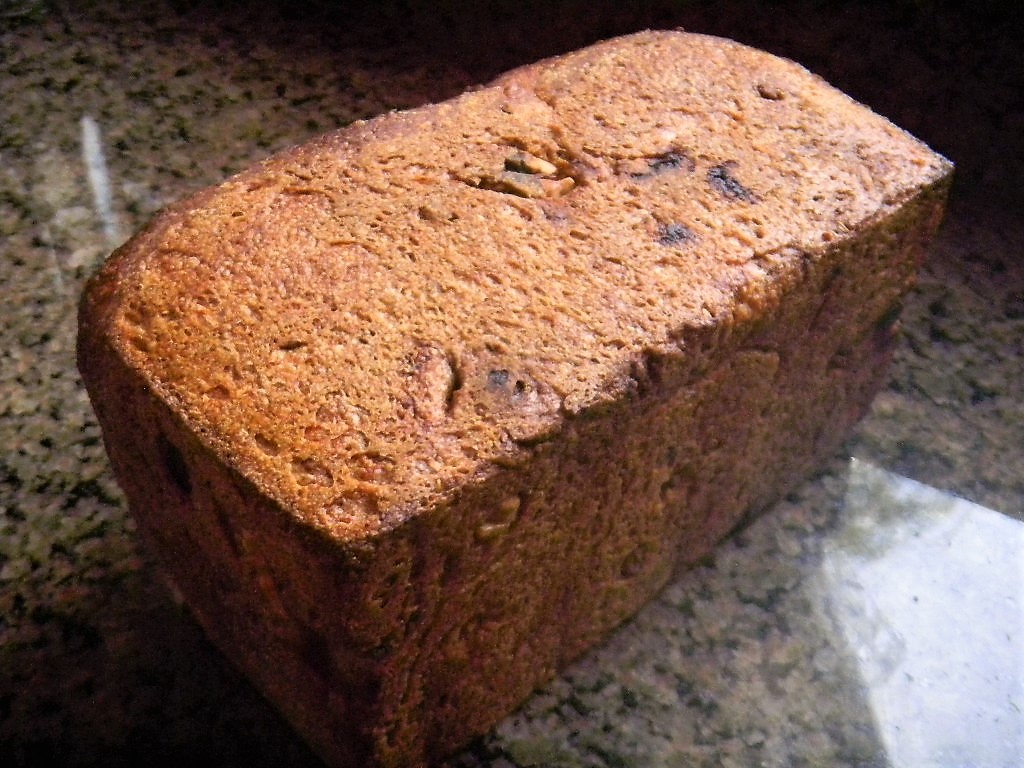 This one had a 1 hour autolyse with the PHSS sprinkled on top.  Once the levain finally I the dough, we did 3 sets of slap and folds, 4,10 and 4 followed by 3 sets if stretch and folds from the compass points. all on 30 minute intervals, go get the add in's incorporated.  Once we shaped it and plopped it into the sprayed Pullman pan, we let it sit for 30 minutes before putting it in the fridge for 12 hours.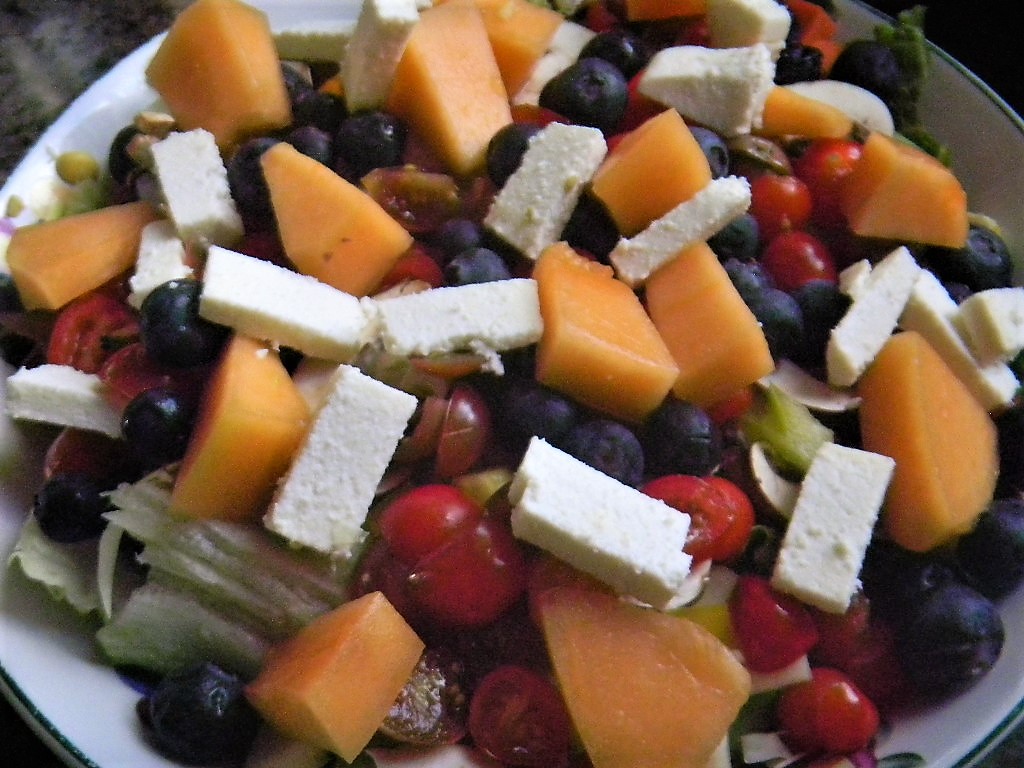 There is that salad for Lucy
When we took it out of the fridge the next morning we fired up the oven to 500 F.  When the pan went into the oven between the two tones we turned the oven down to 450 F for 15 minutes of covered steam and then another 15 minutes of covered steam at 425 F.  After 30 minutes of steam we removed the lid and continued baking at 425 F convection for 20 minutes.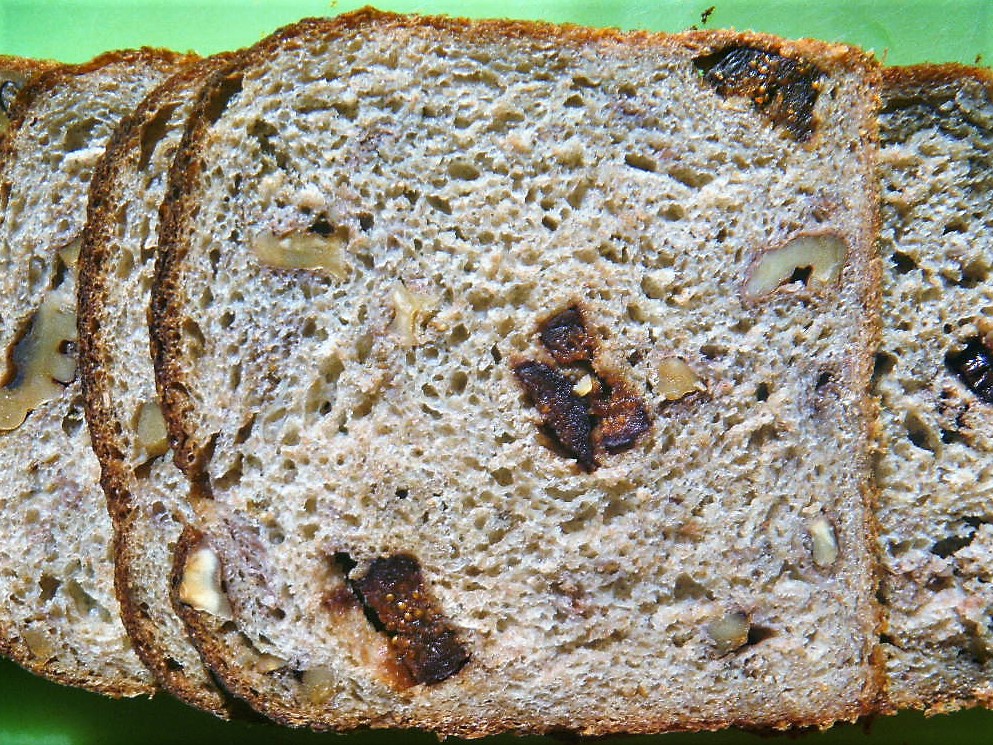 We then removed the bread from the pan and finished baking it directly on the rack for 10 more minutes.  When we took it out of the oven at the 50 minute mark it read 207 F on the inside.  It browned up beautifully but we will have to wait n the inside until we let it sit wrapped in plastic wrap overnight to redistribute the moisture before slicing for breakfast.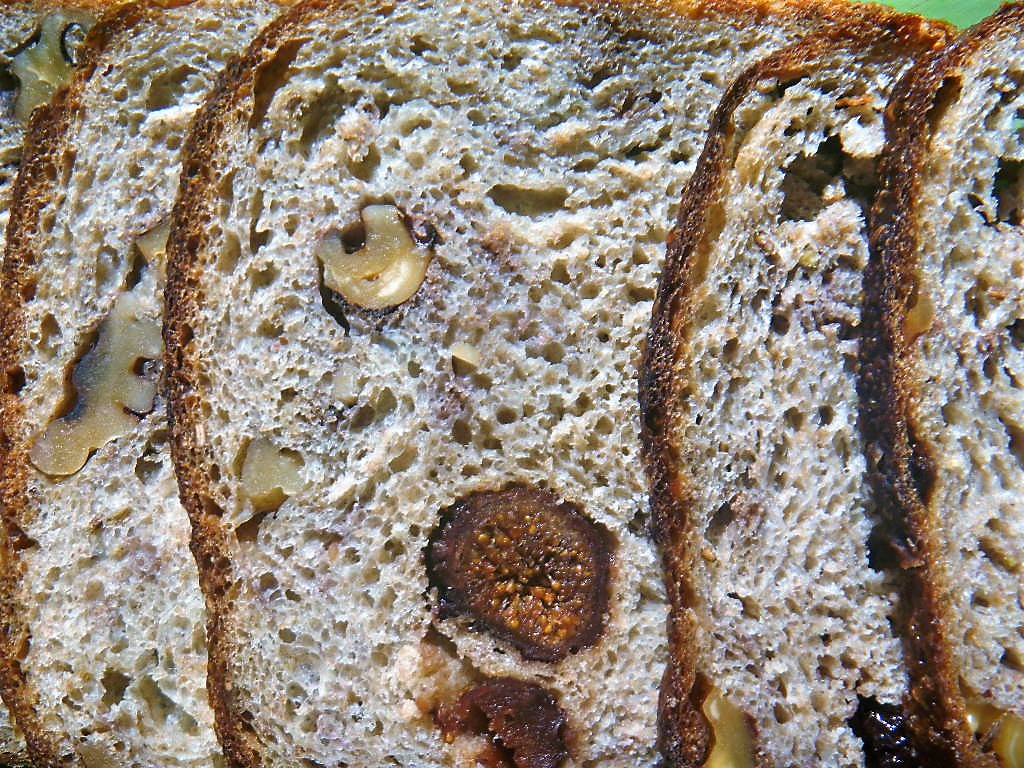 This one came out just the way we had hoped.  Soft, moist and open on the inside with that bread spices giving off aroma as well as flavor.  The figs and walnuts are wonderful additions to what would be a plain Jewish Deli Rye bread.  The additions make it special and handsome to look at as well. It is one delicious bread.  Now we have to toast it and put some cream cheese on it for breakfast.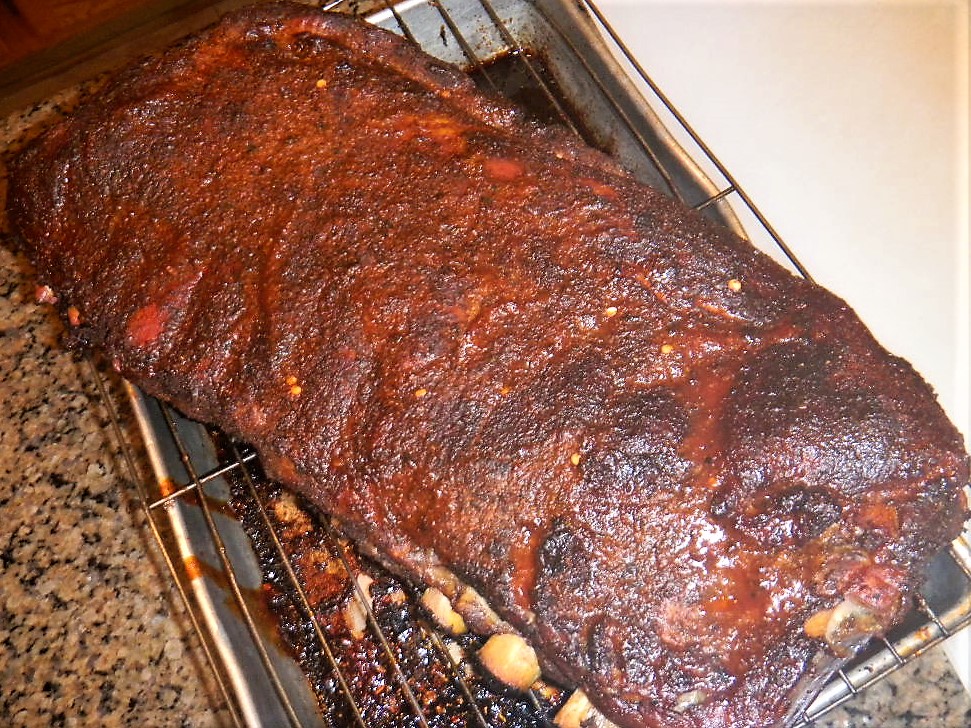 Here are the ribs and the strip steak for Lucy's baker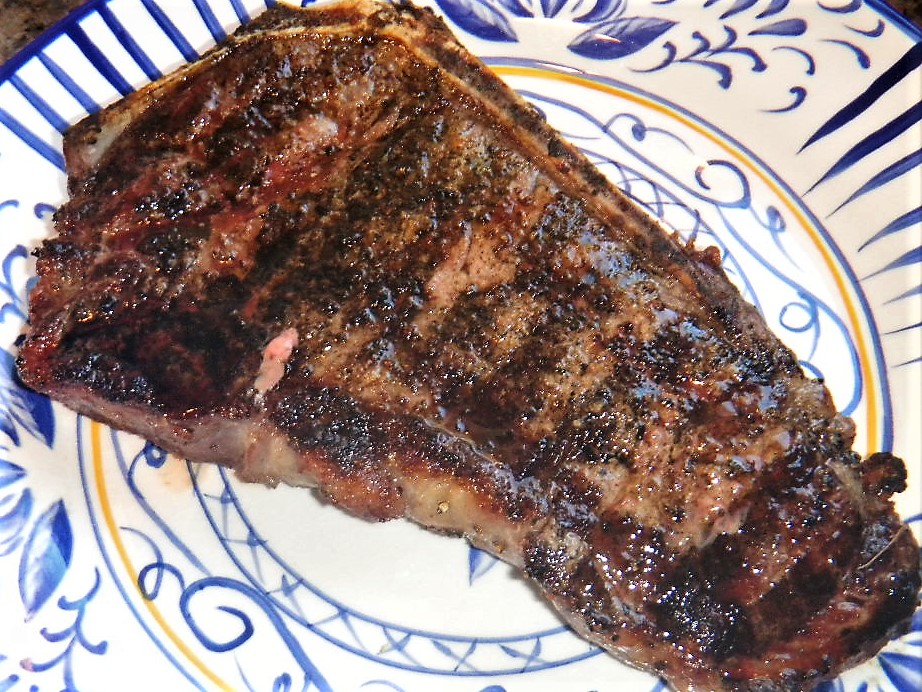 Formula
15% prefermented whole grain rye and sprouted rye bran flour levain at 100% hydration. 8% whole rye and 7% sprouted rye bran
Dough
2% whole rye
23% high extraction sprouted rye
60% Albertson's bread flour
80% overall hydration
10% Mission Figs
10% Toasted Walnuts
4% Bread spices – half caraway the other half, amice, coriander and fennel
2% Pink Himalayan sea salt