This week's baking: May 6, 2017
This was a busy baking week (for me). I baked for two potluck dinners and for my wife and me.
Thursday, I had a committee meeting in the evening. I brought a San Joaquin Sourdough.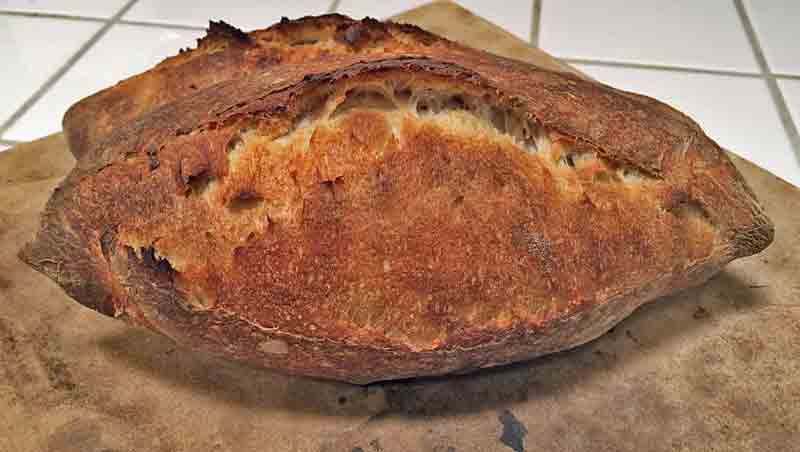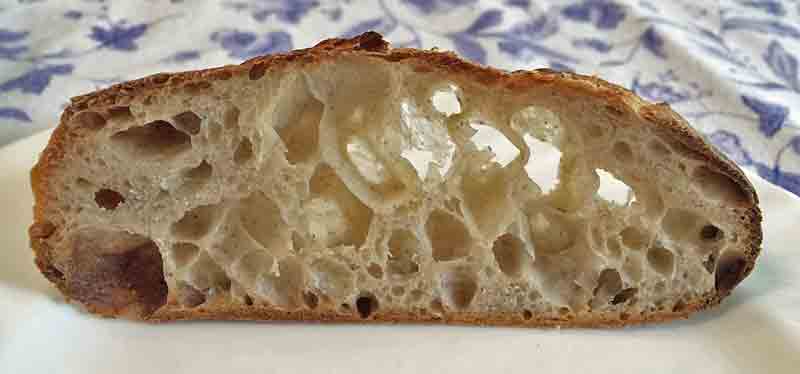 I bake a SJSD for home as well, but also a 90% rye bread, my currently preferred base for cream cheese and lox.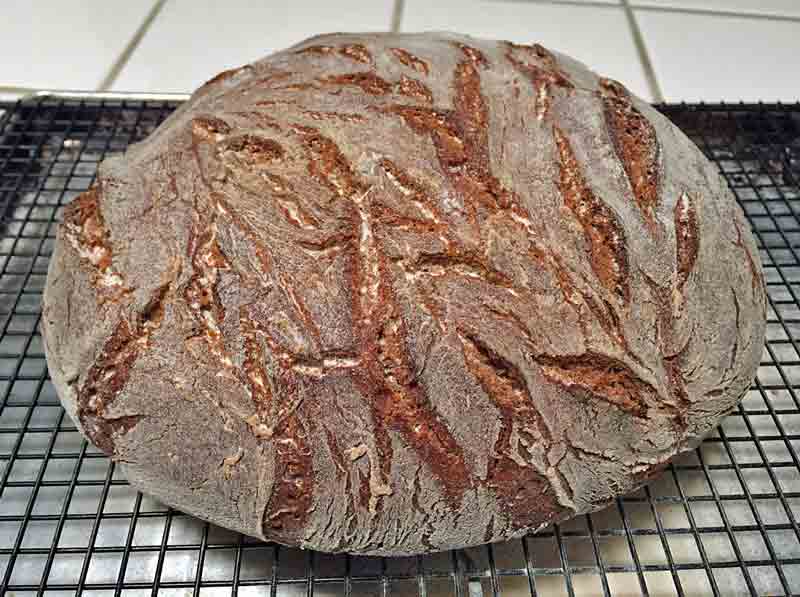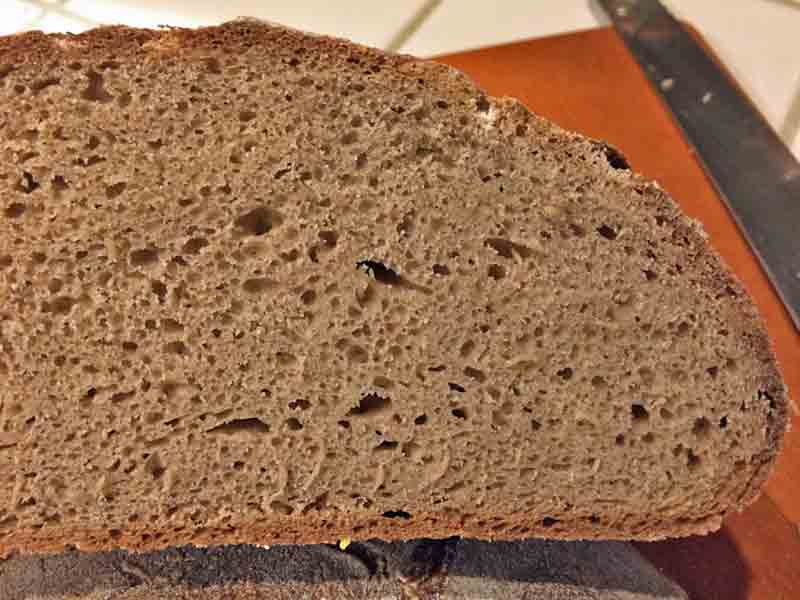 Today, I had another opportunity to bake in wood fired oven. I baked a Forkish Field Blend #2 pair and a newly devised formula for an Italian-style bread with currents, pine nuts and fennel seeds. I will blog on that one in a bit, but, meanwhile here's a photo of the bake: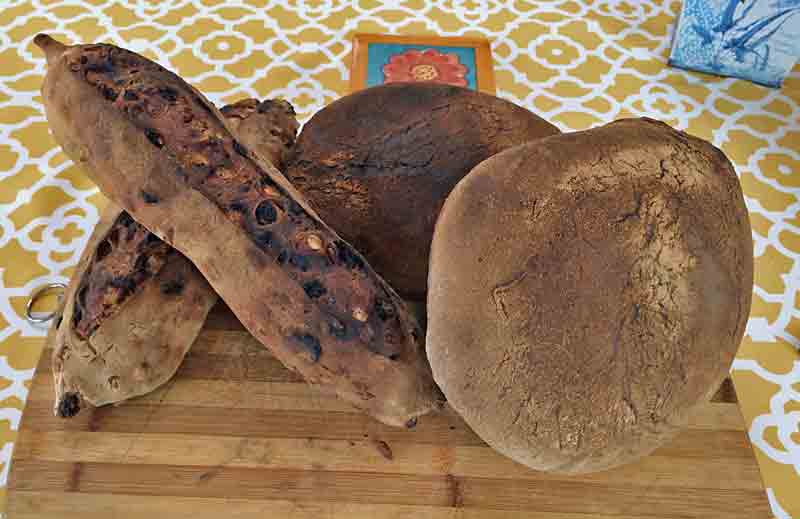 As you can probably tell from the dull crusts, our biggest problem was humidifying the huge oven with only four loaves loaded. On the other hand, this is the first bake I've done in this oven where the temperature was not too hot. So progress is being made.
Happy baking!
David