New Year's Pizza a Few Days Late
We always have pizza on New Year's Eve, every year ……… for years and years.  But this year we didn't….. at least not homemade pizza.  We got a take out from Oregano's and it was good but it just cannot compare to homemade pizza – sorry to Oregano's.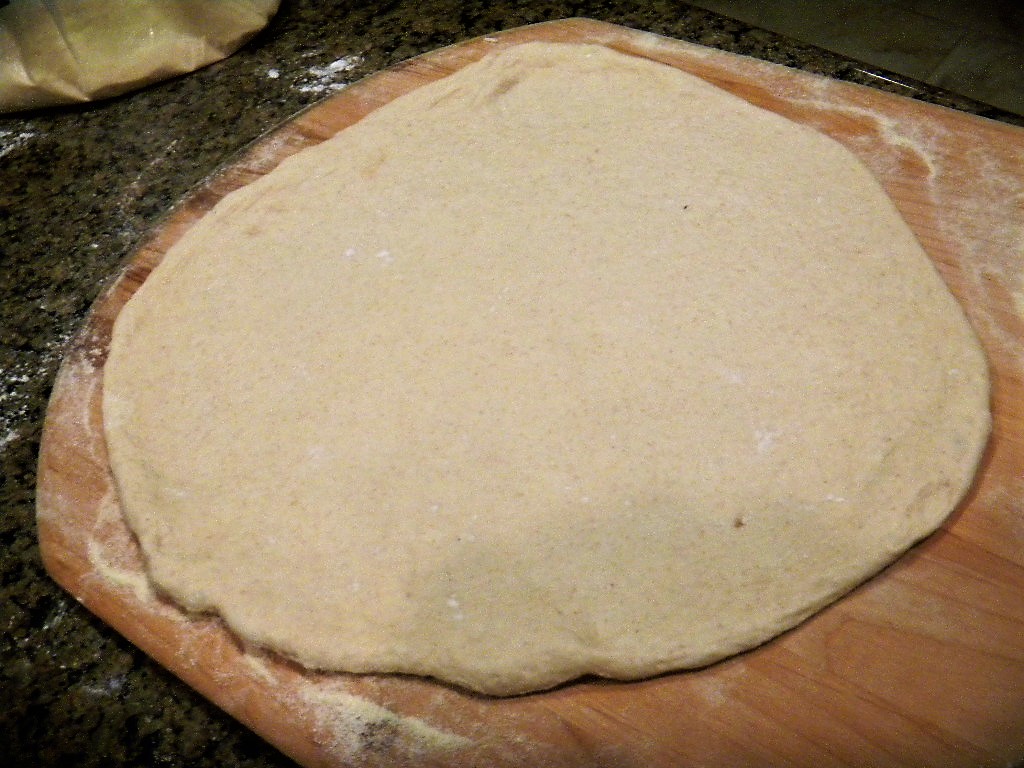 W final got around to making pizza tonight for dinner.  It was simple crust.  13% high extraction sprouted 4 grain, 8% semolina and 79% Smart and Final High Gluten with a bit of olive oil, a pinch of instant yeast, 2% salt and 72% water.  No rosemary, fresh garlic or sun dried tomatoes in the dough this time – Lucy has been really lazy lately for some reason.
We did a few sets of slap and folds, 30 minutes apart with the dough resting on the heating pad under a bowl between sets until it showed a 30% rise.  The we placed it in an oiled bowl, covered it in plastic and retarded it for 24 hours.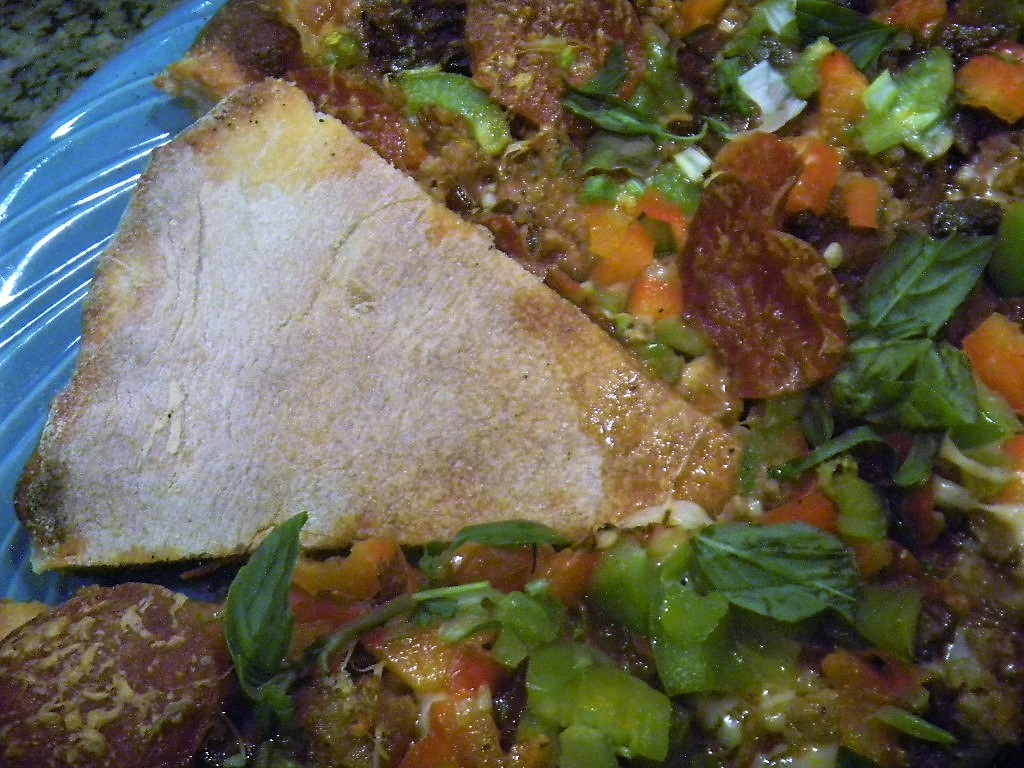 When we took it out and divided it 3 hours before we made the 2 pies it had risen a full 100% in the cold.  It shaped well enough and once the oven had been at 550 F for half an hour we made the first pie using spicy homemade sauce, hot Italian sausage, pepperoni, green and red pepper, caramelized red and white onions and crimini mushrooms, Monterey Jack, mozzarella and Parmesan cheeses with green onion and basil for garnish.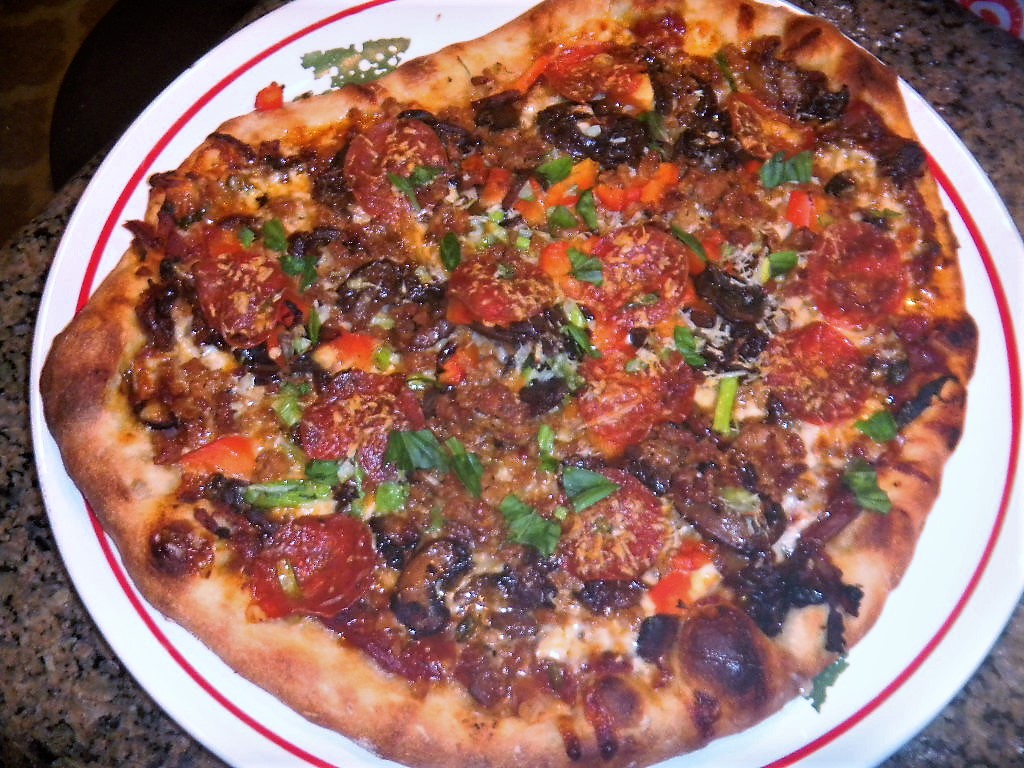 We let the pie bake for 5 minutes and then spun it and let it bake another 5 until it was brown and the crust crispy.  We hate wimpy, limp, foldable pizza.  We like it thin and crisp no matter how much stuff you put on it!  This one fit the bill perfectly.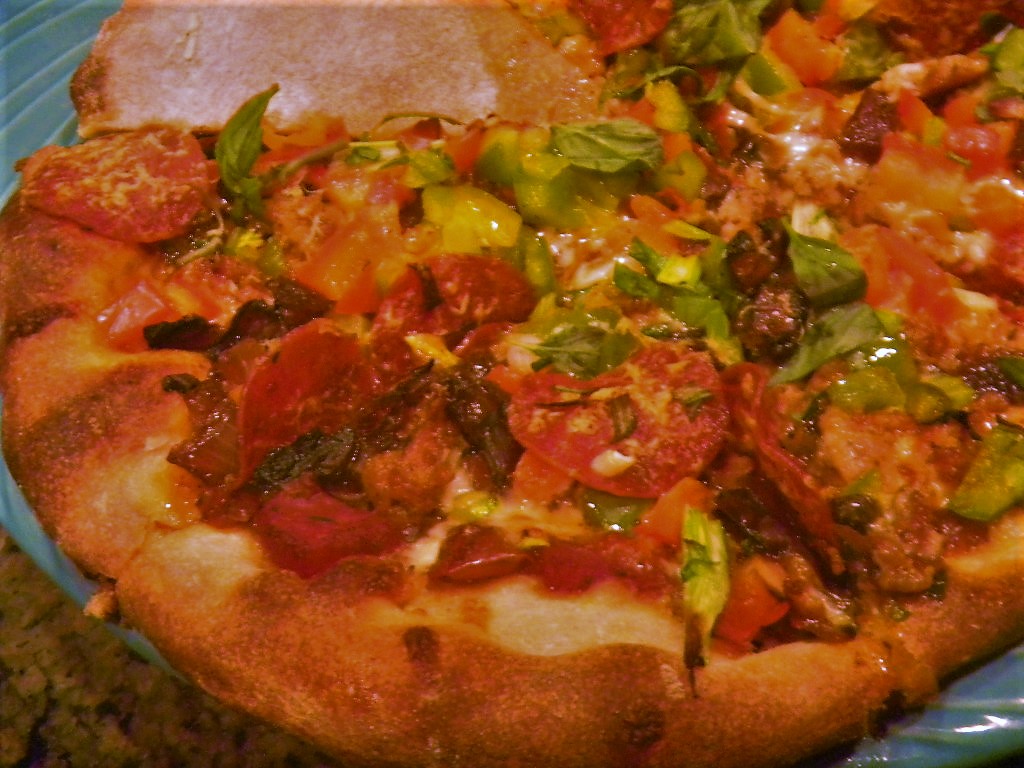 It was delicious – no doubt about it.  Just Yummy!