Some time ago I promised alfanso to make baguettes once and they are here. Not really very nice, but not too bad at all for the first time. Definitely I have to learn baguette scoring.
I used Alfanso's recipe with a small change that I was using 100% hydration starter, the rest was the same.
I was baking them in my steam oven at 230 dC and high steam for about 25 minutes and at the beginning I dropped 2 ice cubes on a hot skillet to generate a steam blast.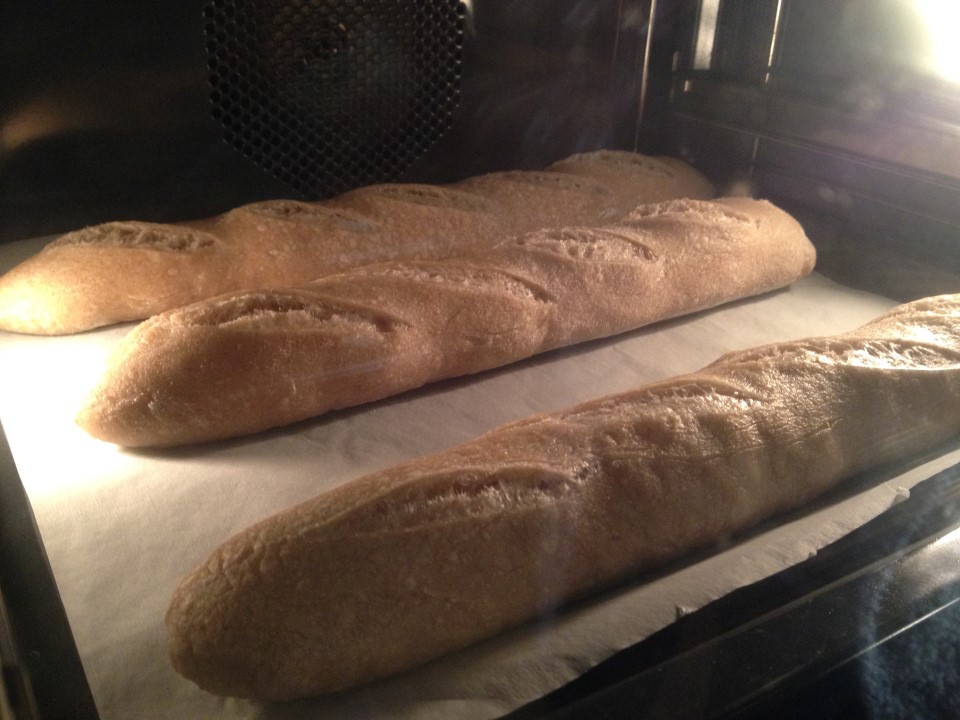 Those ones which are darker baked and look better went into oven on a cold tray,  while the lighter ones were loaded on a hot tray. The crust was pretty thick and crunchy, actually too thick much for my taste, the crumb was great but not too open. However, my grandchildren loved them and didn't complain at all :-)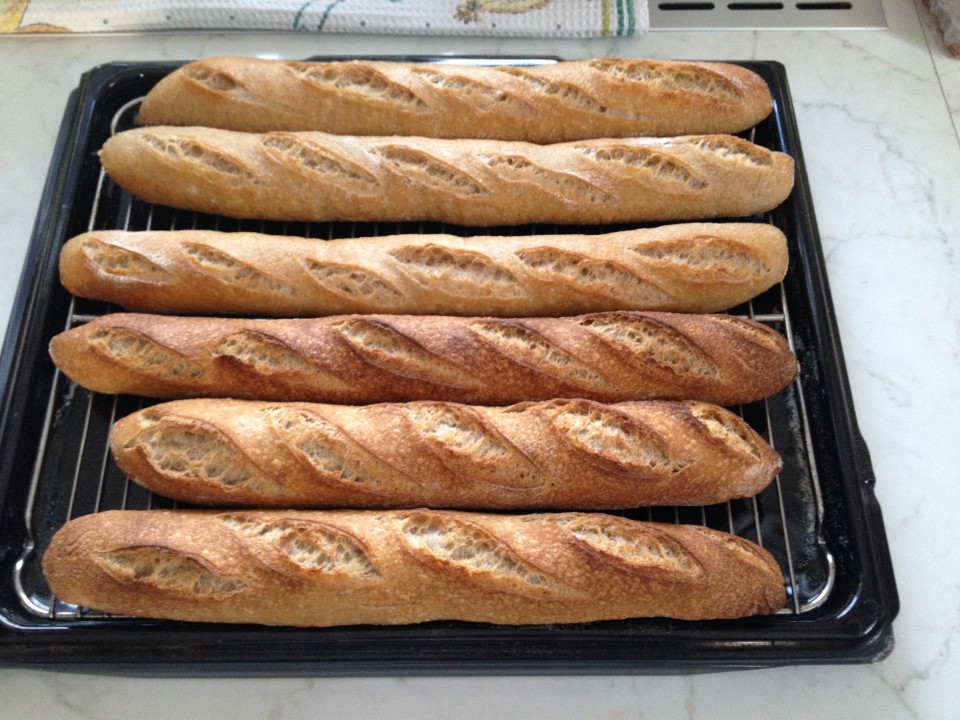 Next time I will do them I will definitely change the baking parameters to see if I can get thinner and slightly softer crust. I think I have to use less steam and bake with steam for a shorter time.
Happy baking, Joze