December 17, 2016 - 12:10pm
My 3rd attempt, this is super rewarding!
First post on forum and this is my third attempt at baking bread, super excited to share it with y'all. I've been scouring this website for a few days and thought it would be fun to experiment with breaducation's first loaf. This is the result of my second attempt on the modified recipe!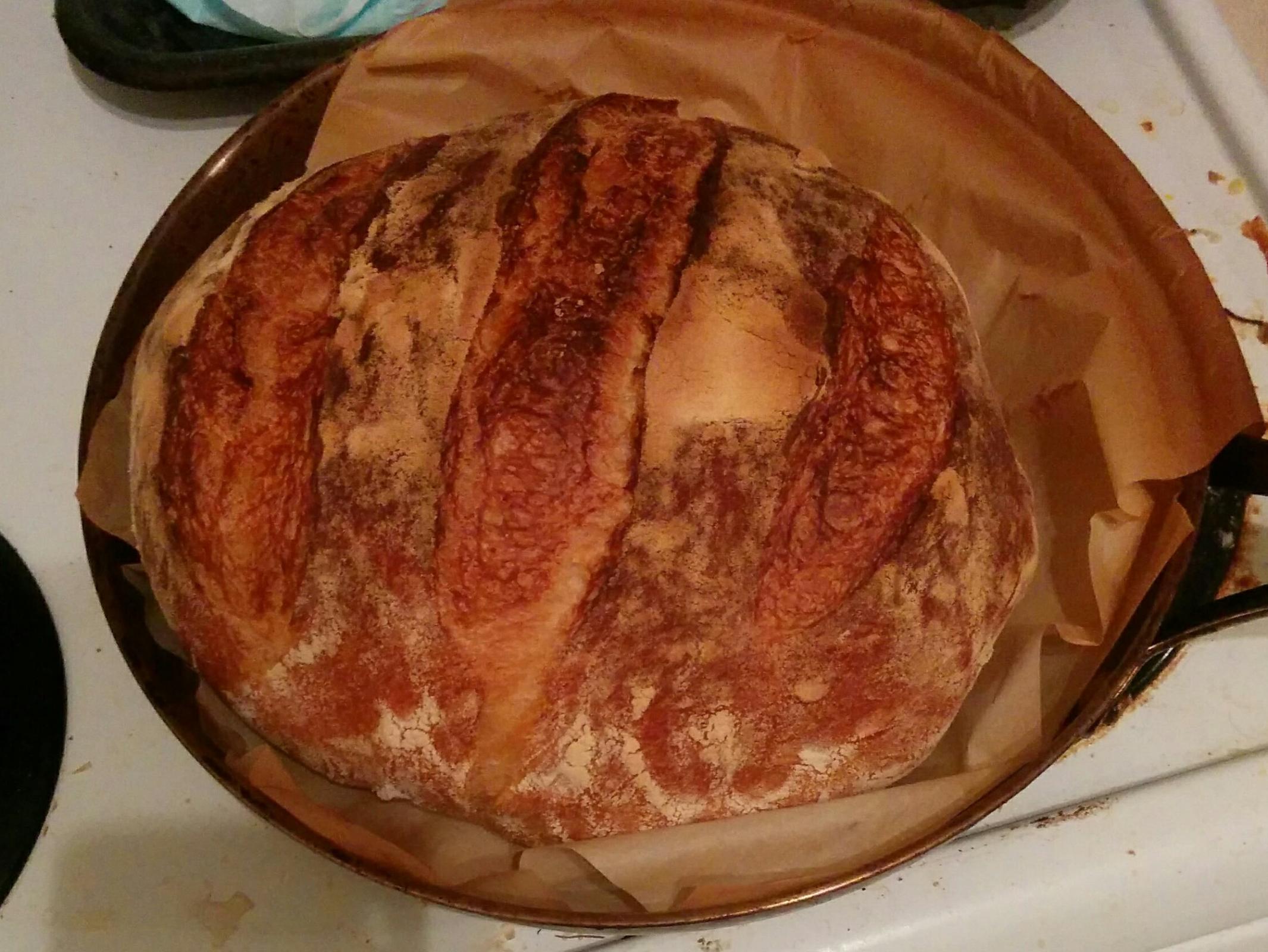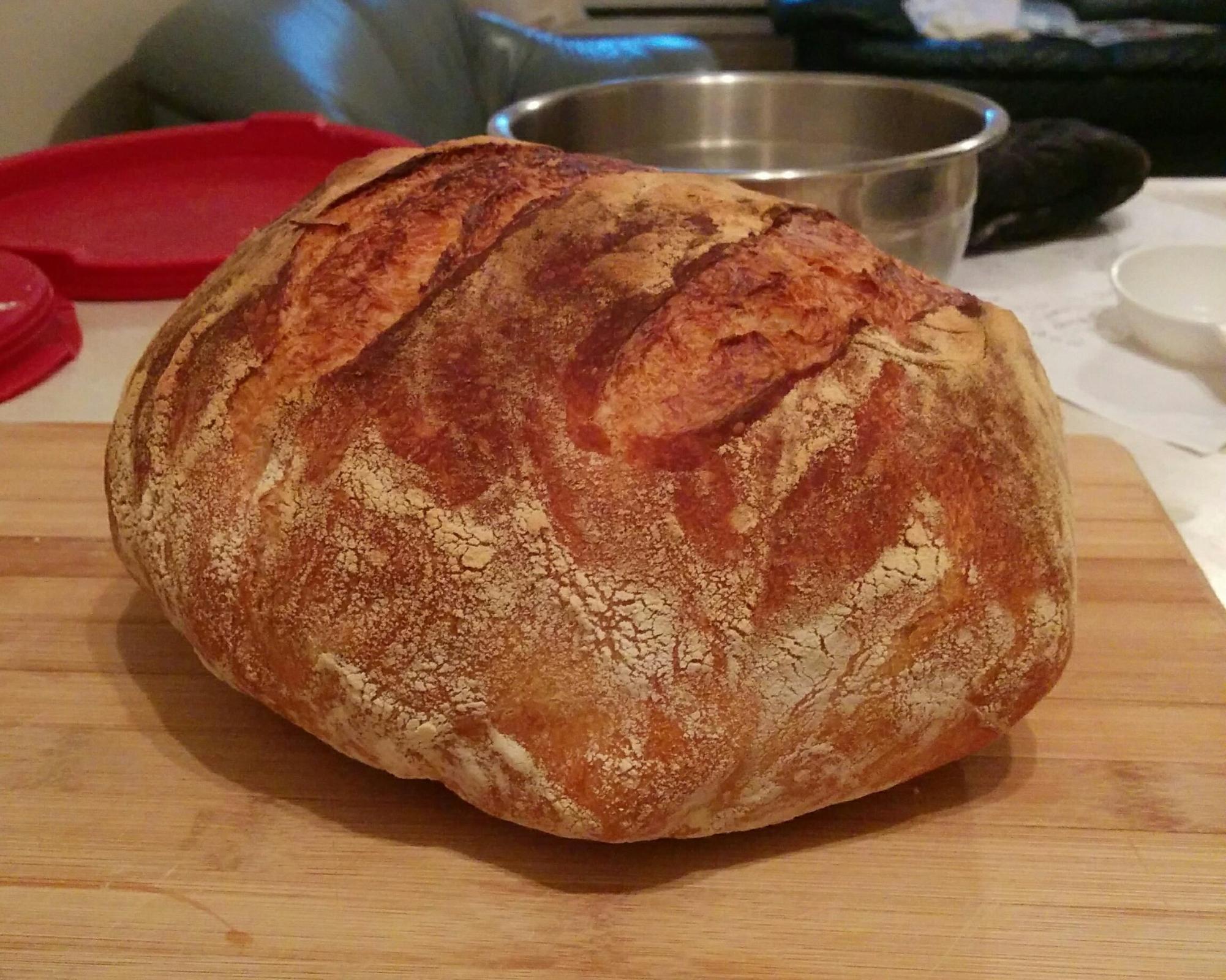 Didn't have a dutch oven (I'm cheap) and was too scared to steam (rental apartment) so I improvised a bit :)