November 9, 2016 - 5:53am
Park Tae Young's first loaf. She has "Korean" roots so what's better than use her in a bread with Korean flavors. This is just an improved version of my Pane Yaksik, the very first bread I baked in 2016. This time I made it my persimmon yeast water and a more complete cast of yaksik add-ins. Yaksik (藥食/약식) is a traditional Korean sweet dish made by steaming glutinous rice, honey, nuts and dried fruits. Yak (藥)  in Korean means medicine and Sik (食) means food so yaksik literally means medicinal food. I incorporated its unusual flavours in this bread.

I made a levain using my YW and strong flour; I don't know what is the hydration but I just added flour until it was like a thick batter. I fermented it for 12 hours and it became slightly more than double.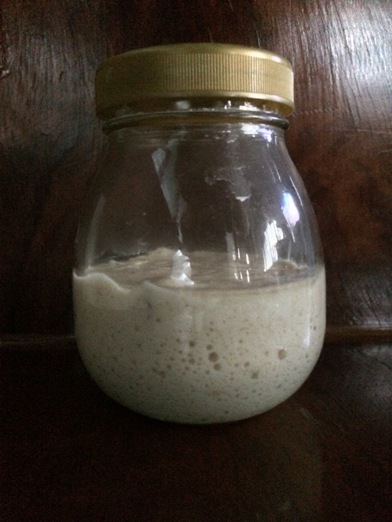 The add-ins in their "unprocessed" form. Anti-clockwise from top left: Jujubes, golden raisins, sunflower seeds, and dried persimmon. Pine nuts are the traditional thing for yaksik but I can't find it so I substituted sunflower seeds because I read long time ago that it is a good substitute and I've been doing it for years. Chestnuts too are traditional in yaksik but they are not yet in season.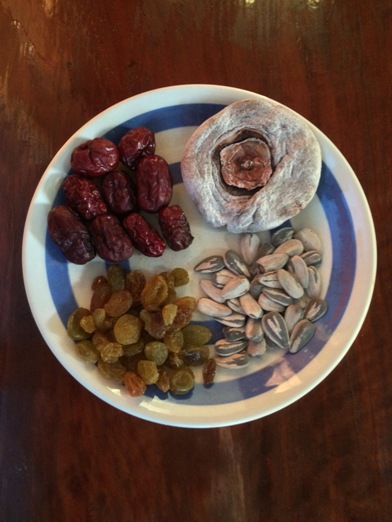 Jaaaaaaaaan! They are prepared now. The dried persimmon was soaked in boiling water then cut into small pieces, the sunflowers seeds were shelled one by one and the jujubes were deseeded and cut in half so the beautiful red color pops in the loaf.




The seasoning sauce. Brown sugar, honey, soy sauce, cinnamon and sesame oil. I reduced the brown sugar to 1/3 from the original recipe and increased the amount honey to complete the total amount of sugar because it is the honey that makes yaksik "medicine". Half of the sauce will go in the dough and half is for soaking the fruits. I added some extra soy sauce to the dough; there is no salt in the dough, it all comes from the soy sauce. It is very fragrant and strong from the cinnamon and sesame oil. I didn't taste it in it's pure form like before, I already learnt the hard way! :)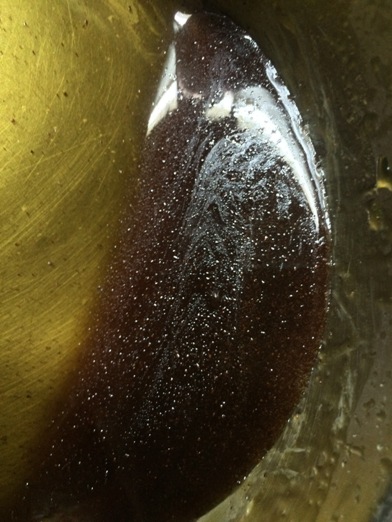 The fruits soaking in the sauce. They look so glorious with all that sheen!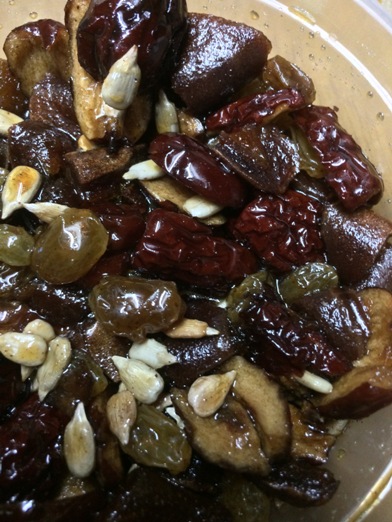 The dough is simple. Strong flour, water, YW levain, seasoning sauce, and oil. I kneaded it until it passed the windowpane test and then I added the fruits and I knead the dough some more until they are incorporated then an overnight bulk rise at room temperature. since it is already getting colder. Like before, it rose nicely; the soy sauce and cinnamon had no ill effects.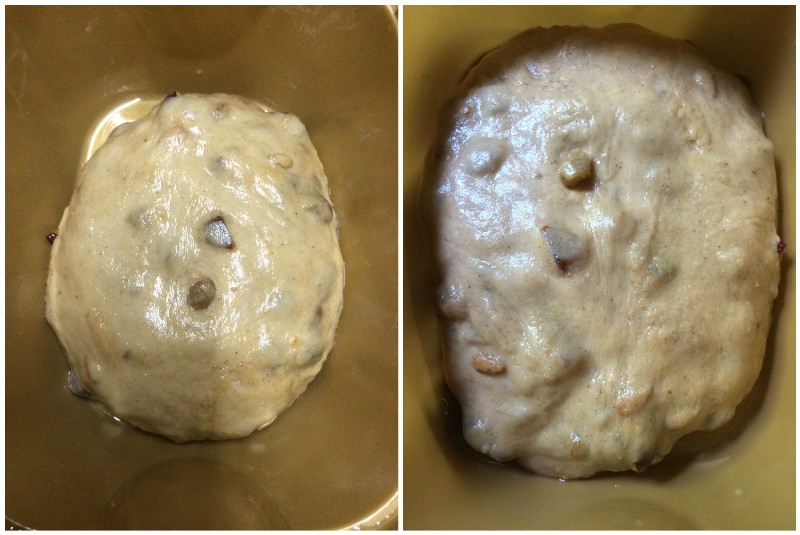 I shaped it into a round and plopped it in my circular tin and proofed it for 3 hours or until double. Before baking, it was brushed with a mixture of egg yolk and soy sauce. I baked it for 30 minutes in my clay pot; 20 minutes with live fire and the last 10 minutes on embers.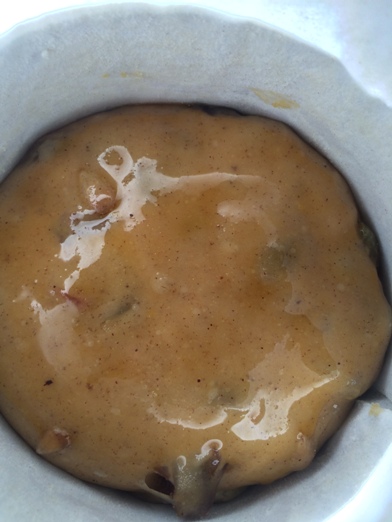 The bread does not have a very tall profile because the tin was relatively wider than it is tall and I pressed the dough really flat. It is also a bit lopsided because of it's position in the clay pot.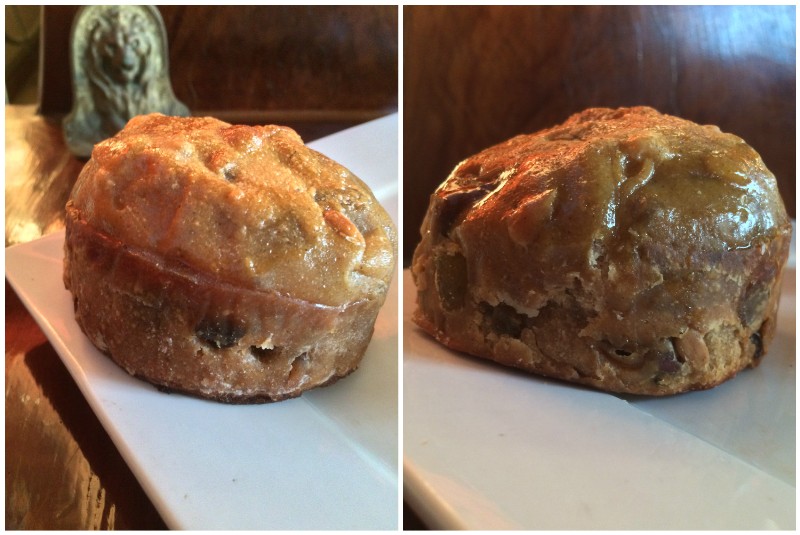 Here is the top. It is not smooth, in fact very bumpy from the large amount of add-ins.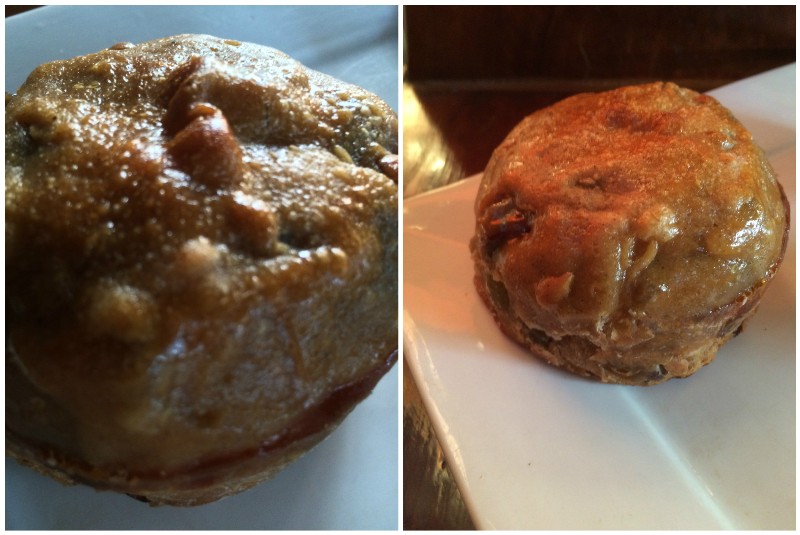 It was immediately devoured so no crumb shot. :( I had some left over dough and baked it in stainless steel glasses. Unfortunately, the center was gummy because I pulled them too early because of their size. I should have let them cook the same time as the large one.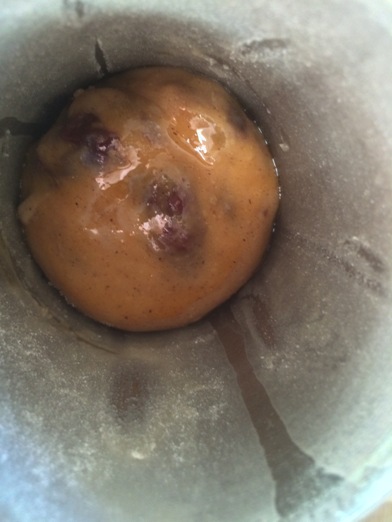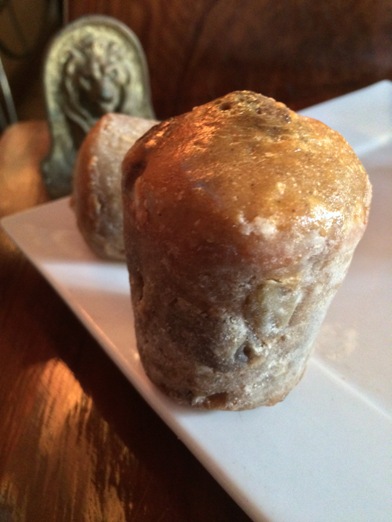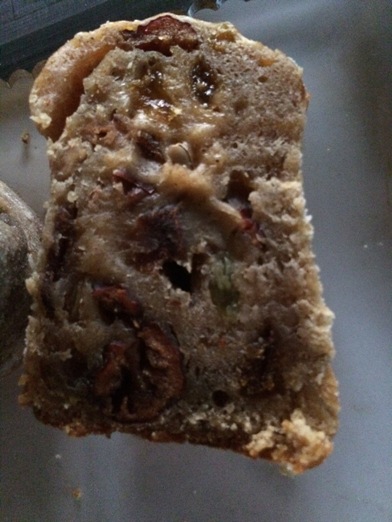 The crust is very thin and delicate and the crumb is soft though the commercial yeast version is a tad softer and fluffier. I'll try to make the crumb fluffier and more feathery next time, perhaps by adding a bit more oil.

The flavour still rocks! Like before notes of peanut butter, chocolate and cinnamon wafted in the air when I opened the clay pot. No sour note, honey flavor dominates along with complexity of the fruits with the soy sauce providing a slight savory note but not enough to reveal itself, sesame oil and sunflower seeds make it very nutty and the cinnamon provides a familiar flavor in the background. I hope I'm not just repeating what I wrote before. ;-) Textures also play well; the chewy persimmon, the soft jujubes, the plump and juicy raisins, and the crunchy sunflower seeds! It's a sublime combination!

I wonder what will be its flavor if I make it with sourdough and/or some whole wheat flour. I hope I could try it soon.