September 28, 2016 - 4:39pm
It's been a long time since the last pizza
Lucy couldn't even remember the time we had pizza - and we love making pizza nearly as much as we love eating it.  This one had a fast crust since we didn't decide to have pizza until 2 PM for dinner at 6 PM.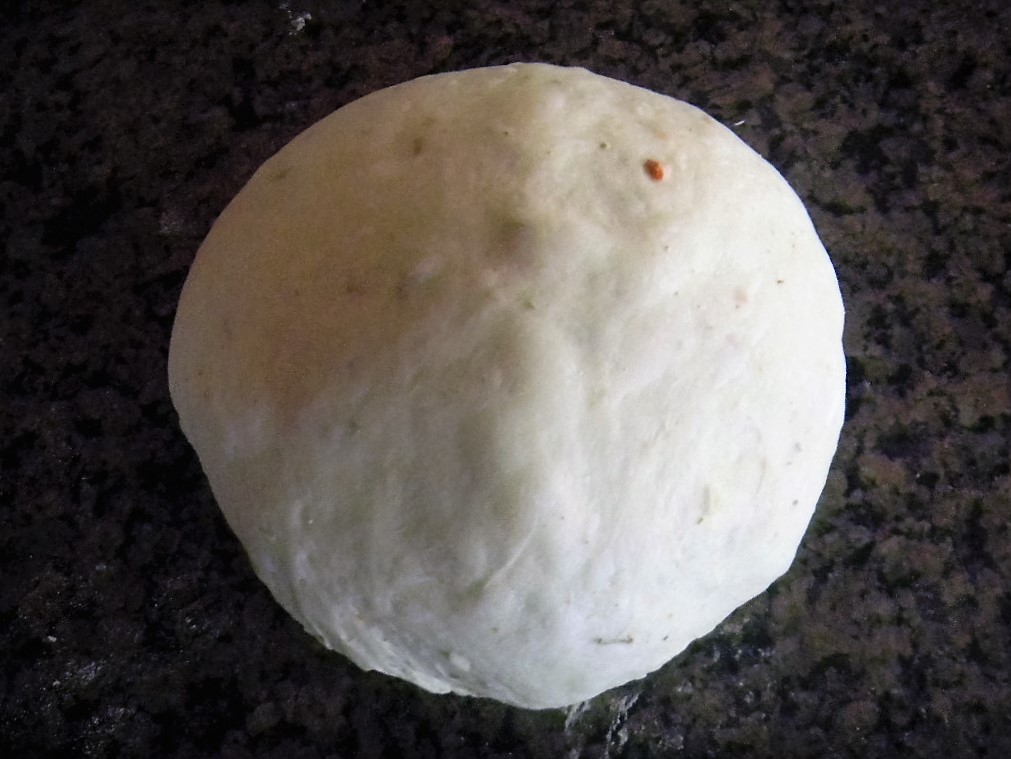 Se we went with a fast dough using a couple of large pinches of instant yeast, have high gluten and half bread flour and no whole grains. I hope Lucy doesn't burn in doggy hell for this.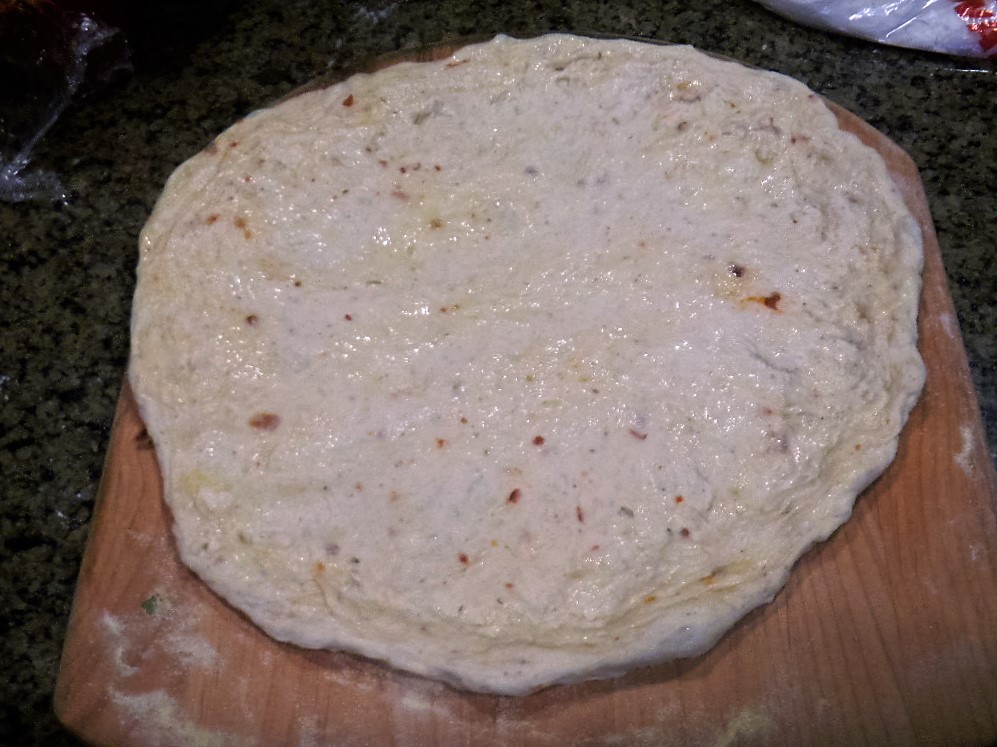 We used 71% hydration and added in some rosemary, sun dried tomato, garlic and olive oil.  No autolyse this time.  We slap and folded it 3 times and then twice more for 8 times each over the first hour on 20 minute intervals and then folded it 3 times over the next 3 hours.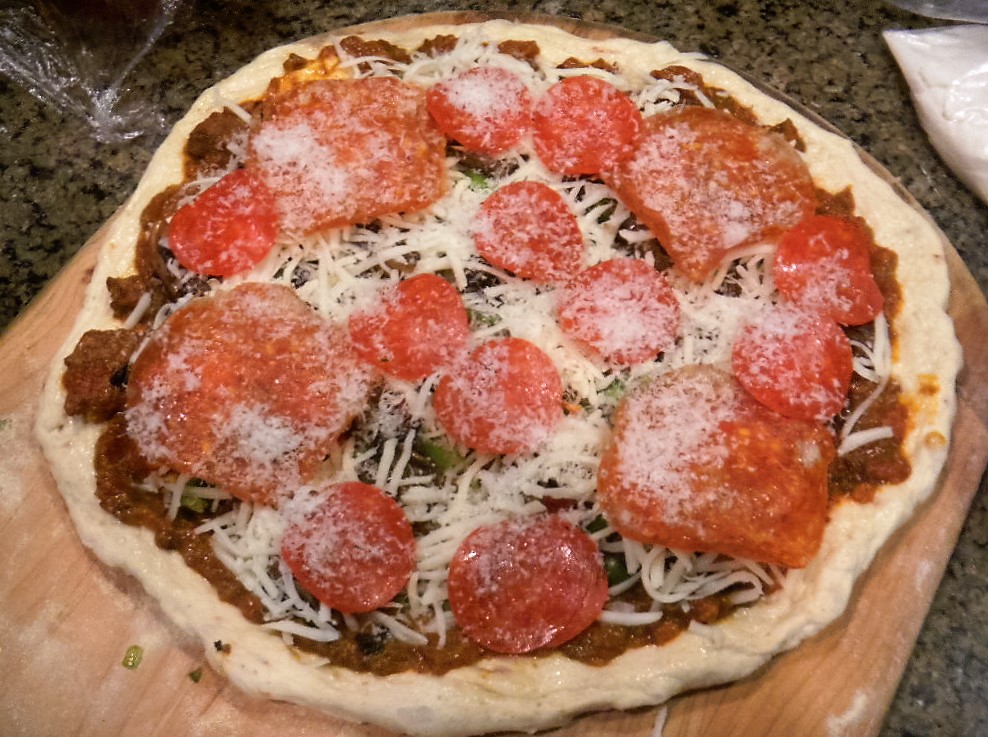 By the time pizza forming time came around the dough was billowy and had doubled in size - perhaps a bit more.  It shaped great with no tears and we only had to let it rest once for 5 minutes to get it into a pie shape.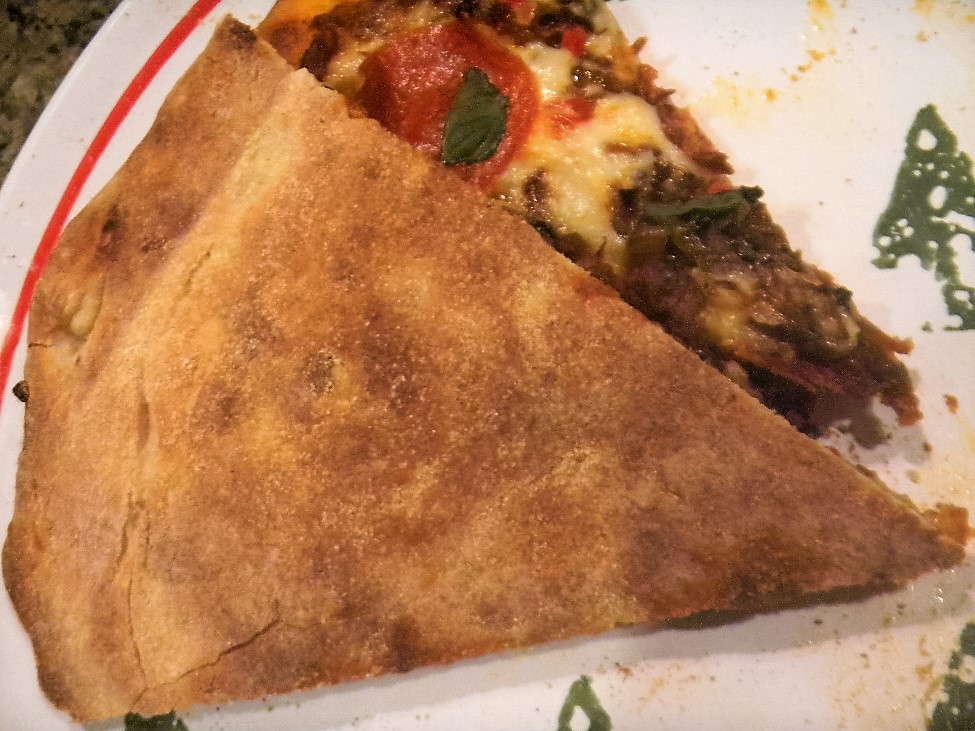 We brushed on some olive oil and used some sausage meat sauce we found in the freezer for the covering red part.  Then came the red and green peppers, caramelized onion and crimini mushrooms, then the pepperoni and finally the mozzarella and Parmesan cheeses.
So this one was nothing fancy.  It baked for 5 minutes on the bottom stone and then 5 more minutes after being spun - all at 550 F.  This one came out of the oven a nice looker for sure.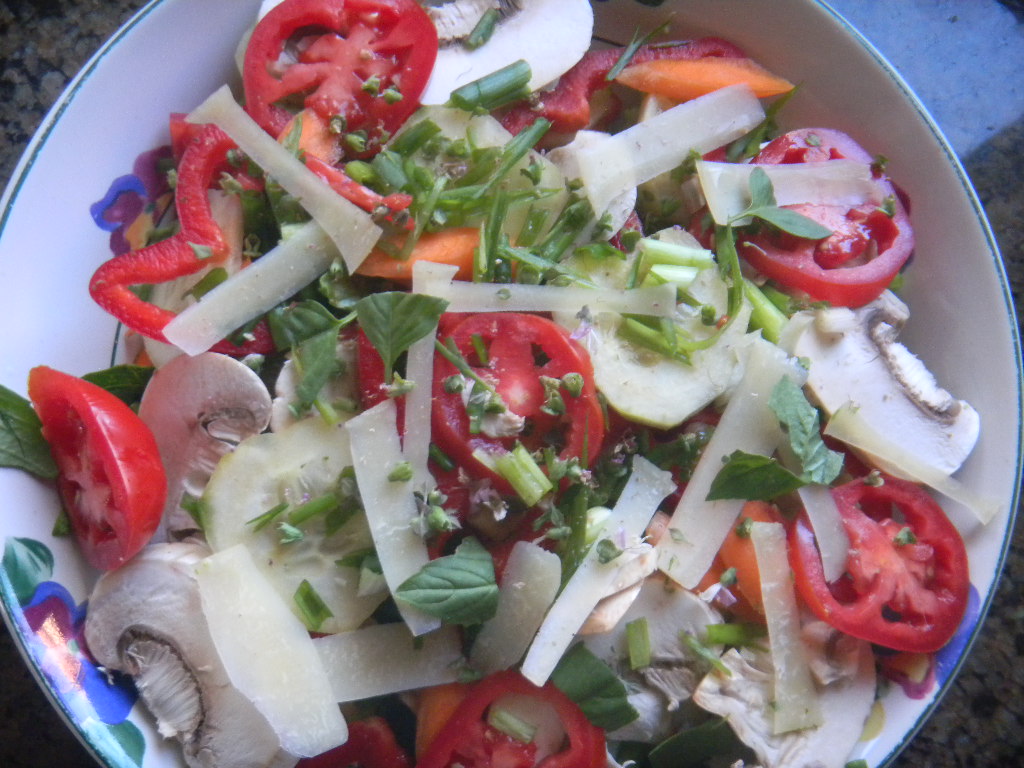 Have a salad with that pizza.
The crust was browned evenly on the rim and underneath, it was very crisp, the way we like it and not foldable soggy like NY pizza.  It tasted great with a fresh basil garnish.  My daughter said it was her favorite crust to date which is saying something.....but for me, I thought it was pretty good but nit as tasty as some sourdough ones of the past.
There were only 2 pieces left over from the 3 of us - we just don't eat as much as we used to -  no matter how good it tastes!