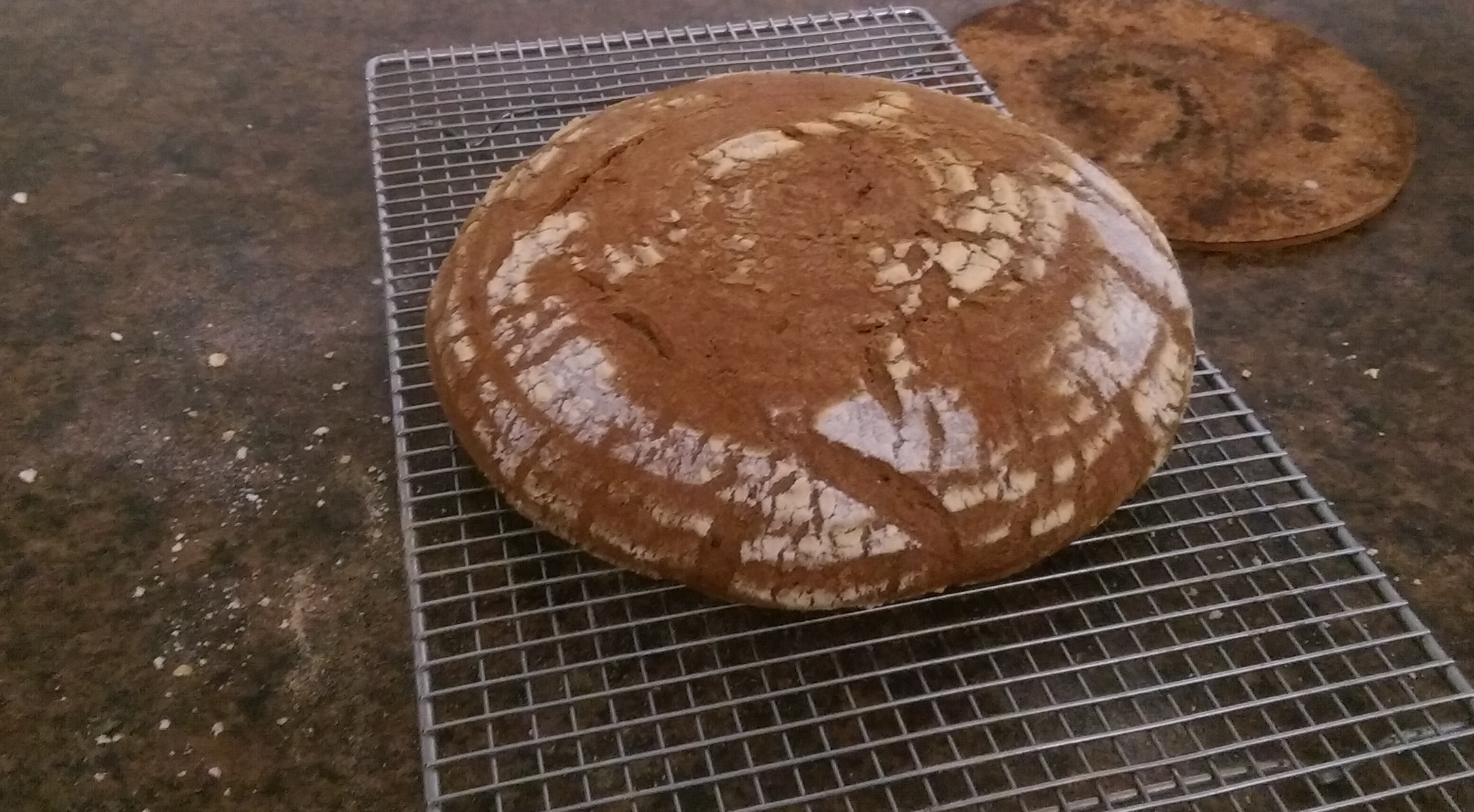 Anyone else exited about the upcoming book "The Rye Baker?"
I personally can't wait, release date is almost here, been waiting a over a year. I've never pre-ordered a book before, until now!
I'm a bit of a rye nut, baked most of the ryes in Hammelman's Bread, but found it a limited resource. Used to wish there was a book with all the old-world European recipes in it.Good thing is, Stan's got a blog where he posts recipes from the book, I've been baking a new one about every other week. Lithuanian Black bread was excellent, and my latest, (pictured), Berliner Landbrot- is a fantastic, full flavored rye.
It's amazing much of these breads have the same ingredients, flour, water and salt, yet they are all completely different tasting depending on the process.