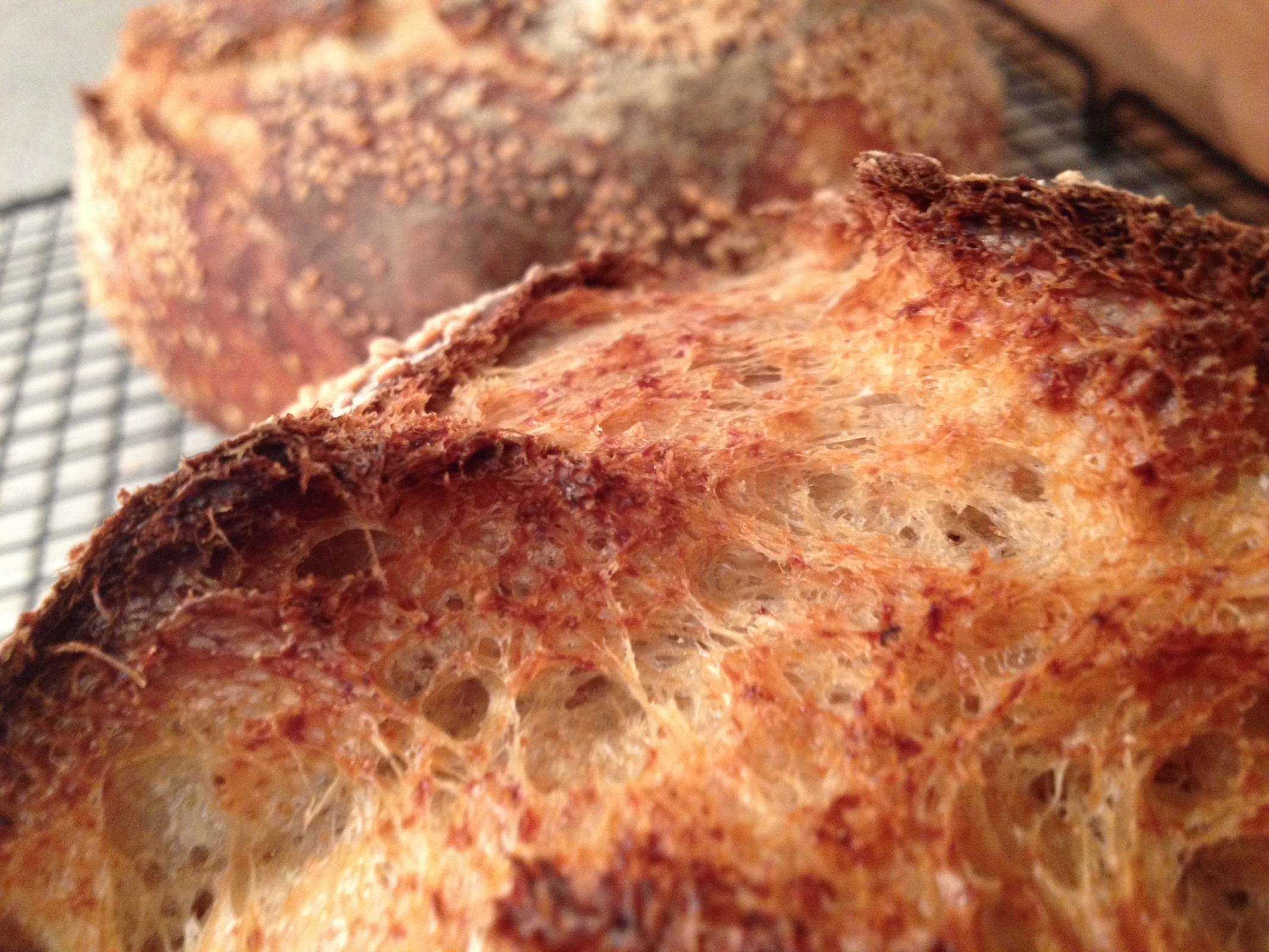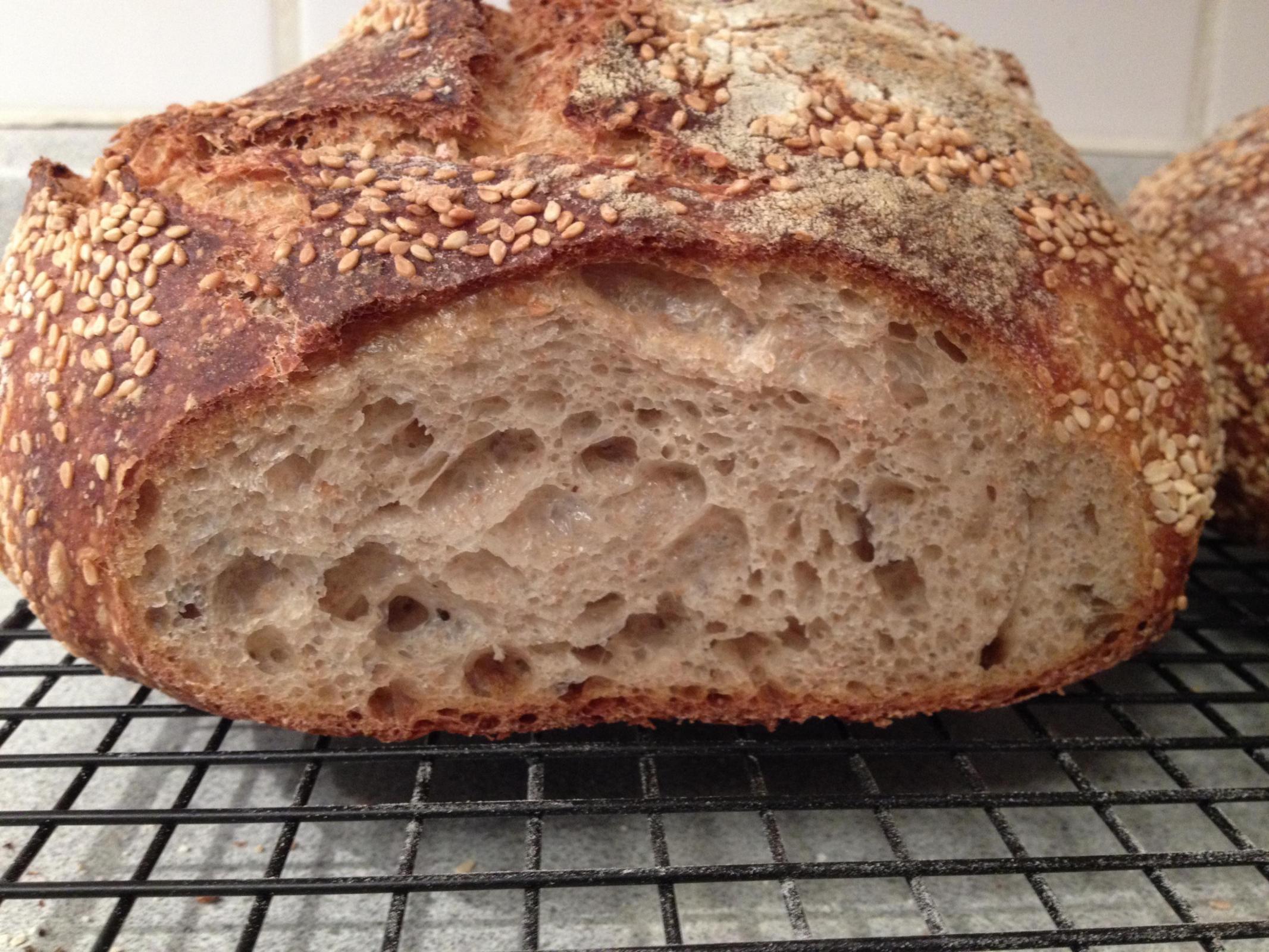 Howdy!  Miraculous taste on these.  Maybe my best loaves ever, despite being slightly misshapen.
Refreshed starter from fridge
12g / 25ml / 13g ww / 13g KA bf
about 24 hrs room temp
and then a second refresh
12g / 25ml / 13g ww / 13g KA bf
for 6 hours.
Levain - I used ice water because of the room temp (it's summer here in Philadelphia) and because it'd be overnight.
15g starter / 200 ml at 40F / 150g Warthog ww / 50g rye
8 hrs
Autolyse
415g levain / 525 ml at 75F / 800 KA bf
30 min
Salt
20 g / 50ml at 75F
30 min
Stretch and Folds
Every 10 min x 4
Bulk Fermentation
Oiled dough bucket at room temp for 3.5 hrs, until doubled
Shape and Proof
No bench rest. Fridge for 8 hrs
Bake
Preheat Lodge DOs for 500F for 25m
Parchment paper transfer and cornmeal on bottom of DOs to prevent burned bottom
Then 500F for 20m, 450 for 10m, lids off, 25m more.