I had some two-week old dough sitting in the fridge -- enough to make a pizza (maybe 250 grams), and decided that I would add it to my bread dough. It stunk of beer and I was not sure what it would do.  I regretted doing so almost immediately, as I did my first stretch and fold 10 minutes after incorporating it with the levain and salt.  When I went to lift the dough my hand went right through the middle of it.  It was like I created a super weak dough structure.
Fortunately, by the second fold, the dough was much stronger and by the third, it started behaving just like my regular sourdough. At nearly the fourth hour, I pre-shaped, then shaped and stuck it in the 10" Bannetons and popped them in the fridge. I did not note how much whole grain there was in this formula.  It was a random number based on the flours I had on hand.  Though, I included about 10% rye.
In the end, the bread came out very good. It smelled awesome and was something I was happy to eat and give away to my parents.
Here is the dough after an overnight stay in the fridge, sitting in a 10" banneton.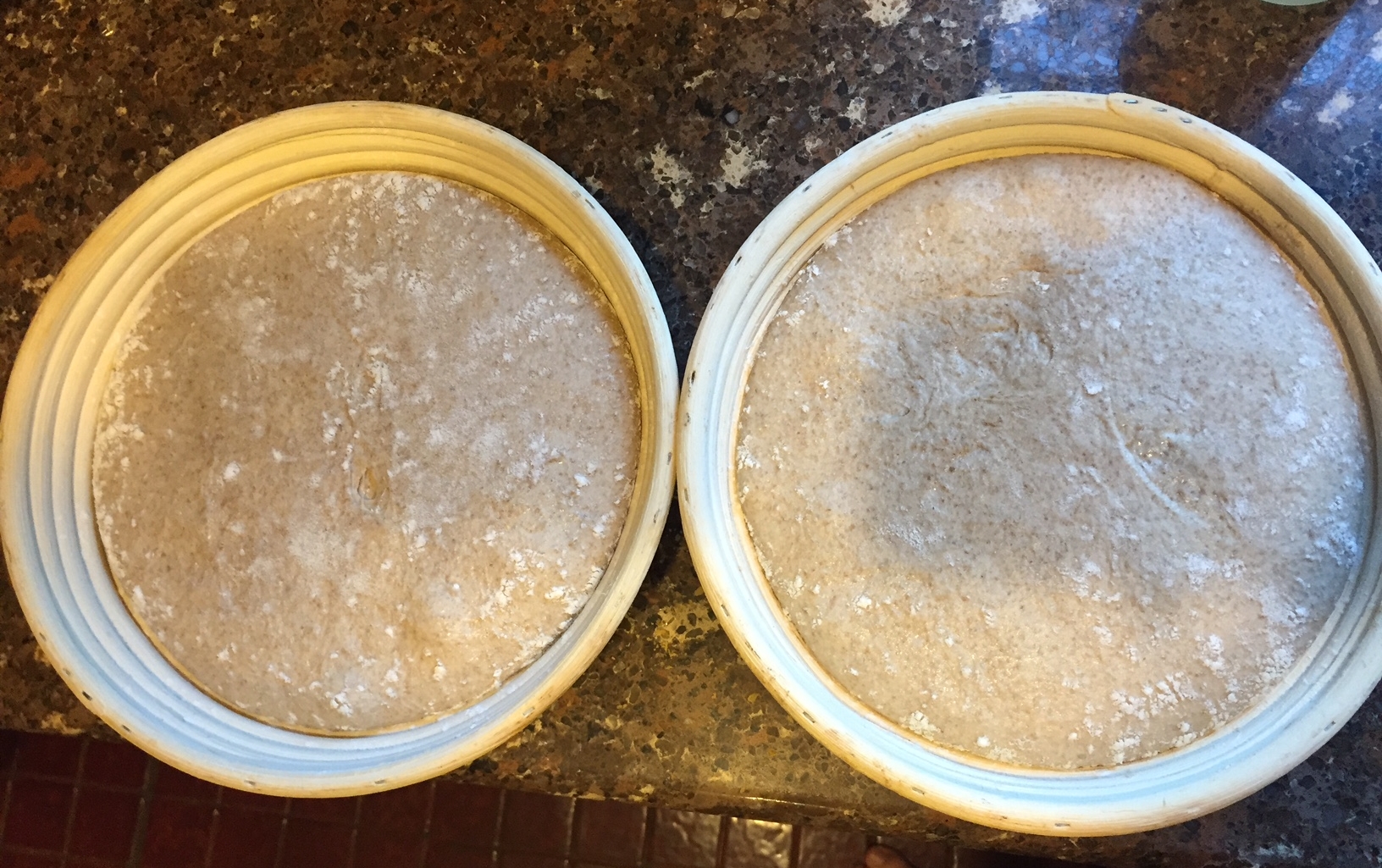 And here are the final loaves.