October 16, 2007 - 9:31pm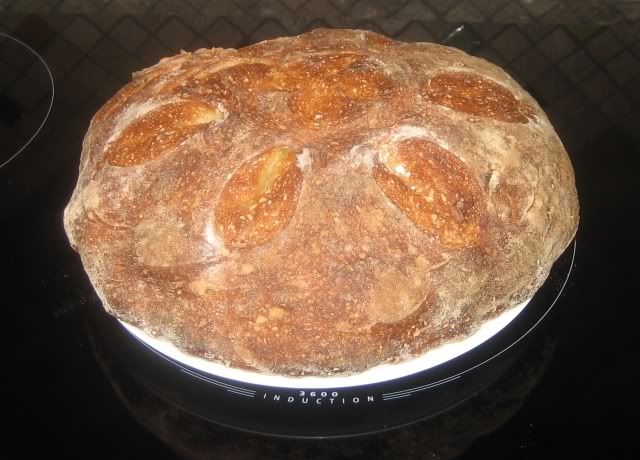 I'm very happy with this big loaf, of mostly white bread flour with some whole wheat and cornmeal for a flavor boost. The taste was fabulous. :~) I think it's my first white sourdough, and it's definitely the first formula I concocted wholly on my own, as opposed to tinkering with an existing recipe or formula. I didn't weigh the finished loaf, but it was 12 inches across. The unbaked dough was just over 3 pounds.
Since my evening's breadwork was postponed by an unplanned movie, I mixed it just before bed using icewater. I left the 68F dough to sit in the 76F room, planning to not look at it until after a good night's sleep. But when the cat woke me up 4 hours later, I had to look in on the bread. The dough and the room were both at 75F.