Inverse Melon Pan - Cookie Dough Sandwiches
This is my take on Melon Pan, a Japanese bread. Several TFLers have already posted this here, here and even the admin himself here. It's an interesting bread and suits Japanese/Asian tastes well; a soft enriched dough is wrapped with a cookie (most likely a sugar cookie) dough, rolled in sugar then scored before proofing and baking. There is actually no melon flavor but it takes its name from its appearance which THEY say looks like a melon/cantaloupe. It is very similar to Mexican conchas and Chinese Pineapple buns. See its beauty and learn more in this video; the place and the bread looks very homey and comforting, perfect for an after school/work snack.

I first learned about this bread while watching the anime Shakugan no Shana when I was a sophomore in high school about 7 years ago, it was Shana's (the main character) weakness/favorite food.. At that time, I still do not have my baking passion but I just love to eat and learn food from around the world. I remembered it and wanted to give it a try but I know I can't because of the lack of equipment but I know I could make something with similar flavor by combining cookie and bread unconventionally.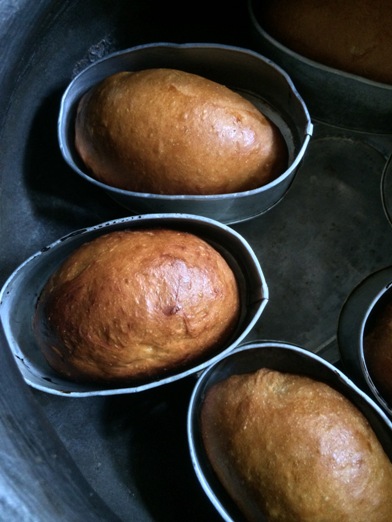 I can already make some decent bread in my clay pot and I love cookie dough so bread and cookie dough it is. But soft bread with soft cookie dough is not very interesting so I though of crisping the bread up. It is really a small micro or even nano favor for my clay pot since it has turned many loaves and rolls into charcoal sticks and briquettes a couple of occasions before.

I used my go to sweet dough and kneaded it very well with the usual overnight fermentation. I divided it into 6 pieces about half the size of my enamorada last week. I pre-shaped them into rounds and rested them for 10 minutes. After 10 minutes, I shaped them into mini batards and proofed them in my oiled and lined mini llaneras.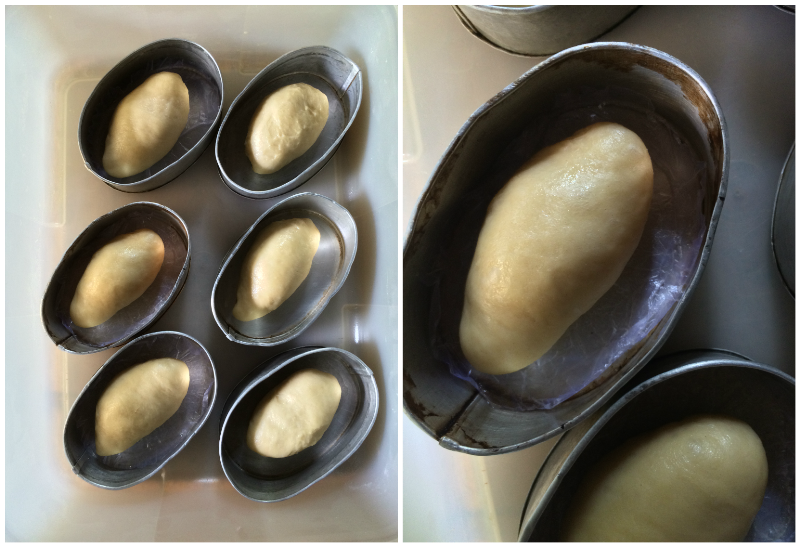 They were then proofed for an hour until doubled, glazed with egg wash then baked in the preheated clay pot for 20 minutes.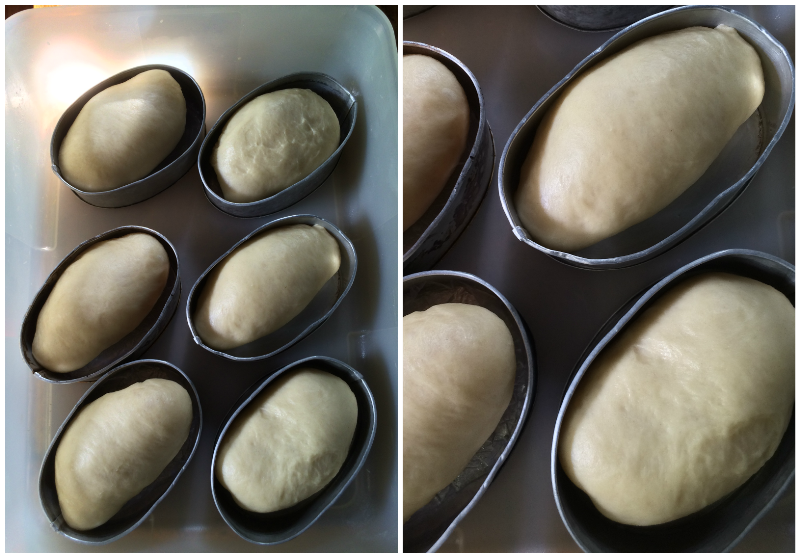 I know you want to see my clay pot and set-up so here it is. The interior just after baking with the rolls nicely browned in their llaneras.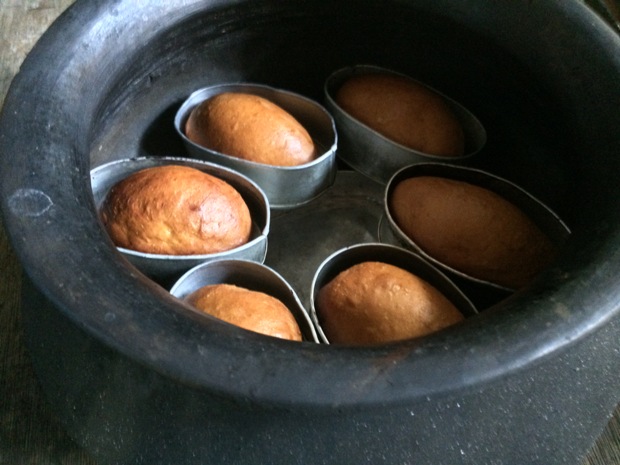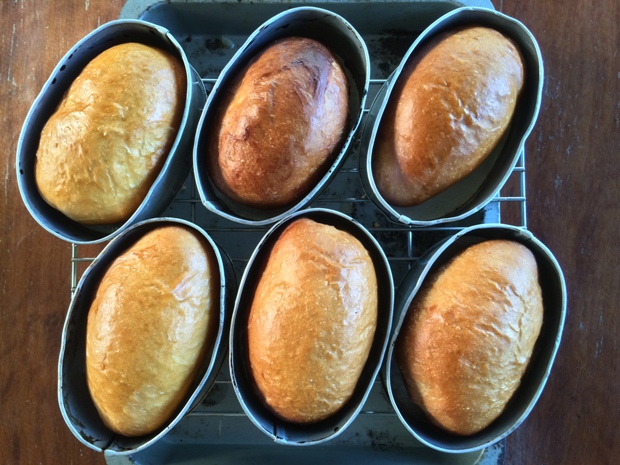 Traditionally, the cookie part of the melon pan has no add-ins but I really love chocolate chip cookie so that's what I used. You could use any EDIBLE cookie dough; I've heard many unfortunate incidents of eating raw cookie dough, homemade or commercial so eat at your own risk. I forgot my cookie dough outside the fridge for 2 hours at a very warm day that's why all the chocolate chips are melted when I stirred it staining the whole dough so no brown dough studded with choc chips. It looks like bean paste! But trust me, it's really a decadent cookie dough.
 



You could definitely tell the crispness of the bottom and the sides of the roll in this photo, the crust has a nutty toasty flavor. The crumbs is fluffy, buttery and not so sweet. The cookie dough is addictive! I've already eaten a cup before stuffing the rolls; it's rich, buttery, sweet, chocolaty and just so delicious. The roll balances the cookie dough flavor and they go really well with milk or coffee. I went with milk because I think it is a cookie's or even cookie dough's best friend. This will really bring the child out in anyone it is served.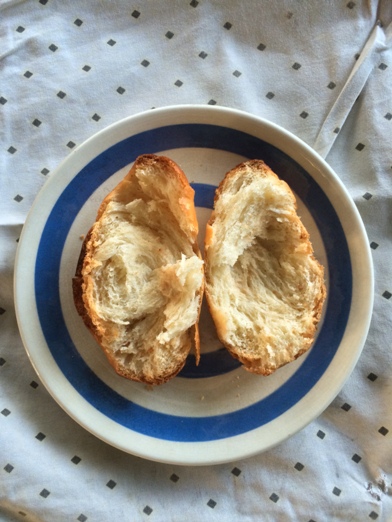 I've thought of just slathering the cookie dough on top but I realized I won't be able to put as much cookie dough as I want to so I just split my rolls in half and stuffed giant gobs of cookie dough. That's where the name came from: Soft cookie dough between crispy bread which is the inverse of melon pan's soft bread underneath crispy cookie. Still if I have done it as originally planned it will still be reversed; soft cookie dough on top of crispy bread!

I hope you enjoyed this one. Thank you very much!
Job