January 5, 2016 - 11:13am
Westphalian Pumpernickel – 1537
After Gerhard posted the video of a Westphalian bakery making old school pumpernickel the same way since 1537I knew Lucy would be getting it on the bake list pretty fast since she claims the only real bread is pumpernickel if you are German like her.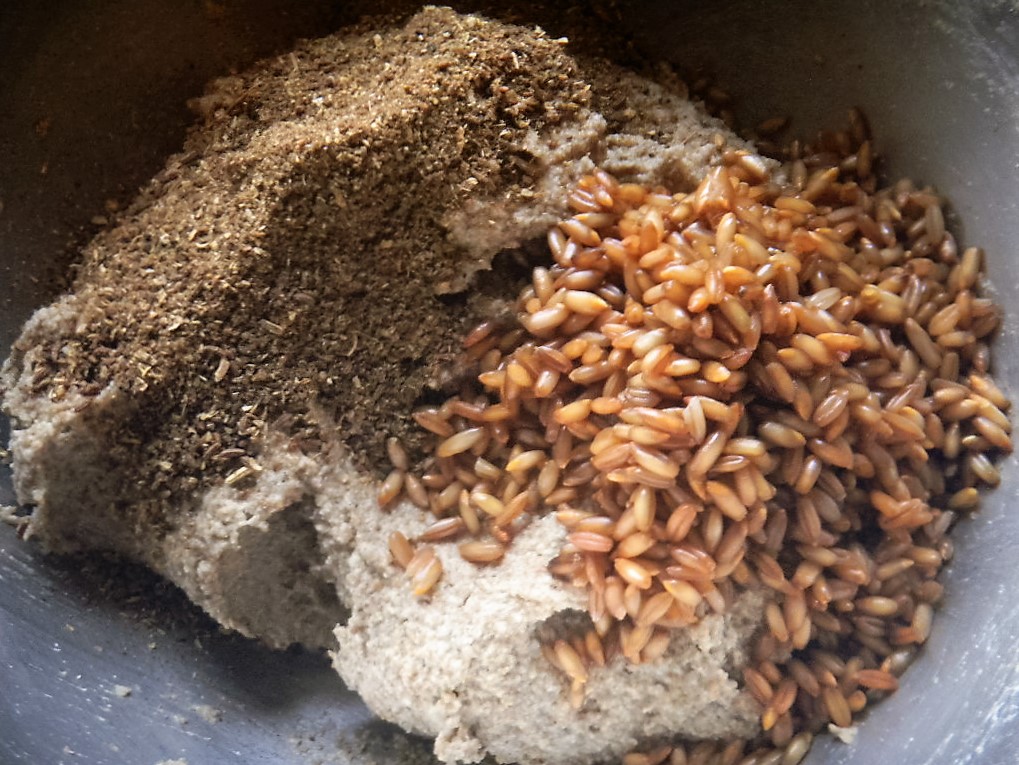 The recipe for this one is about as short and easy as it gets – rye meal and water at 100% hydration and 2% salt.  Lucy, being the con conformist and whack job she is wont to be couldn't leave it alone and added 12% scalded rye berries and 5% aromatic seeds where half were caraway and the other half equal amounts of anise, coriander and fennel.
But that is it.  No sourdough, no yeast.  It is then baked low and slow in monstrous Pullman pans for 24 hours in the video.  I was making a tiny one, in a cocktail pan totaling 981 g with everything in it. So I cut the baking time down to 12 hours total – 1 ½ hours at 325 F and 10 ½ hours at 225 F.
This is a mix everything, autolyze for 1 hour and dump it in the pan recipe.  Then I covered it with foil to keep the moisture in and then put the pan in a pot with 1 1/2" of water in the bottom and then covered the pot with foil too.  Then into the mini oven it went.  You don't want this bread to dry out because it will become harder than a brick and last longer than one as a building material too.
Not only is this a fine eating bread but it has to be the most aromatic one when baking too.  The smell is intoxicating and addicting.   The foil stuck to the top on one edge and discolored that spot.  This one needs to sit for 24-48 hours before slicing if you want 1/8th" slices like Lucy does.  So now we wait and then wait some more as the wrapped bread redistributes its retained moisture.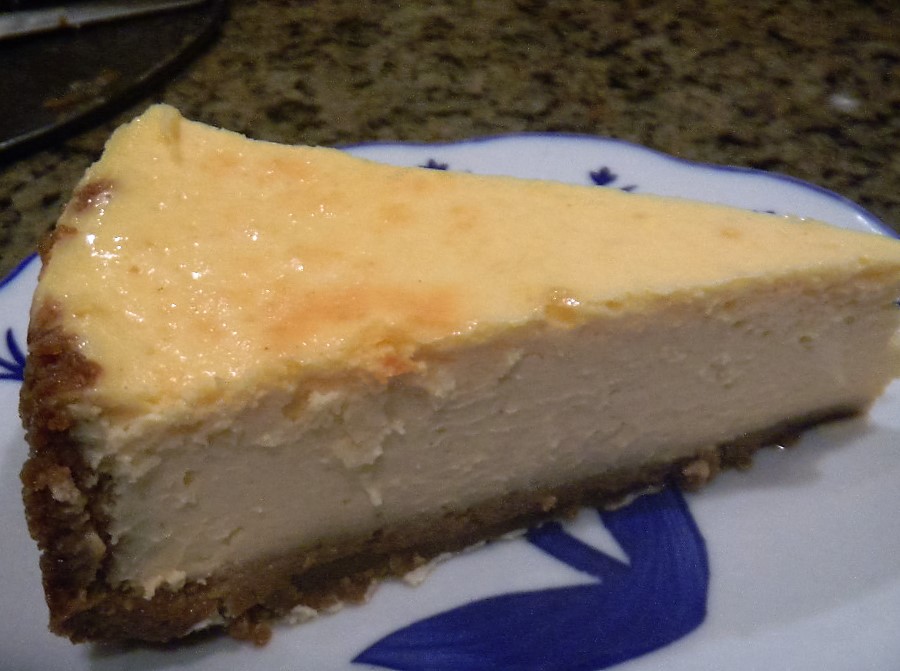 The holidays scream for a an eggnog cheese cake with a gingersnap crust to go with those pork ribs and salad.