October 23, 2015 - 10:40am
Kens Artisan Bakery Country Brown
Next up was making baguettes based on Ken's Artisan Bakery's Country Brown batards and boules.  The other day I did the same to his bakery's Country Blonde.  Not much to add except that I'm in the midst of a tear for getting batard and boule formats squeezed into baguettes.  Must be an affliction, Doc.
These are significantly higher whole grain breads with lower hydration, with that combination resulting in a baguette that doesn't display quite as much oven spring as do other breads that I've been baking.  Still, a nice dough to work with and to shape.  And a pretty fair final result. 
The lead picture are the four "all dressed up" and a minute shy of hitting the oven deck.
It's a nasty job, but someone's gotta do it!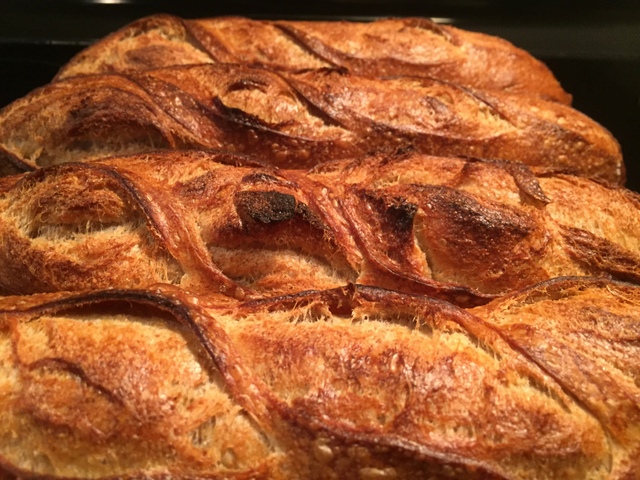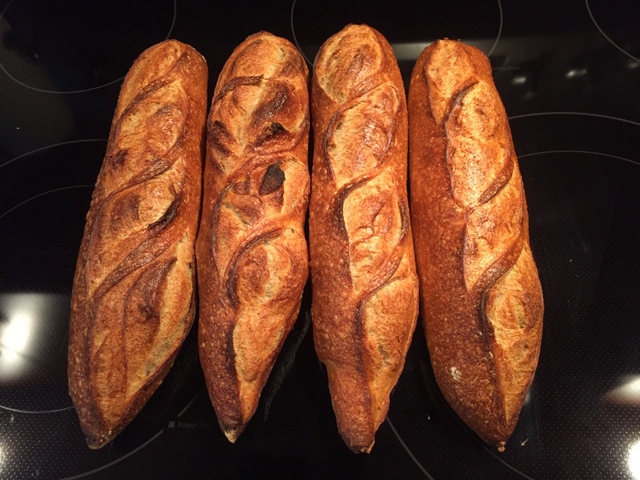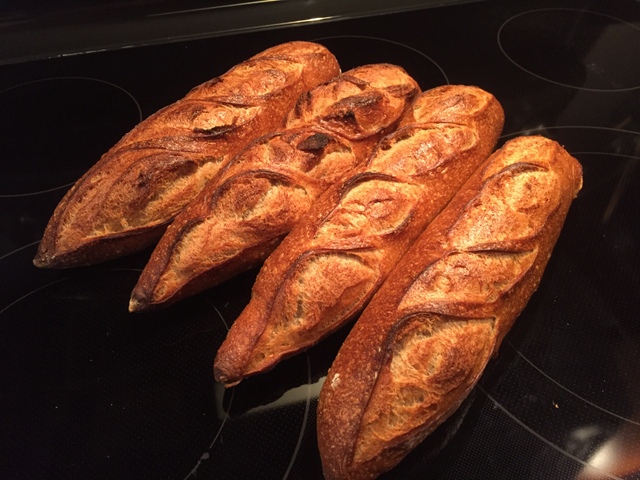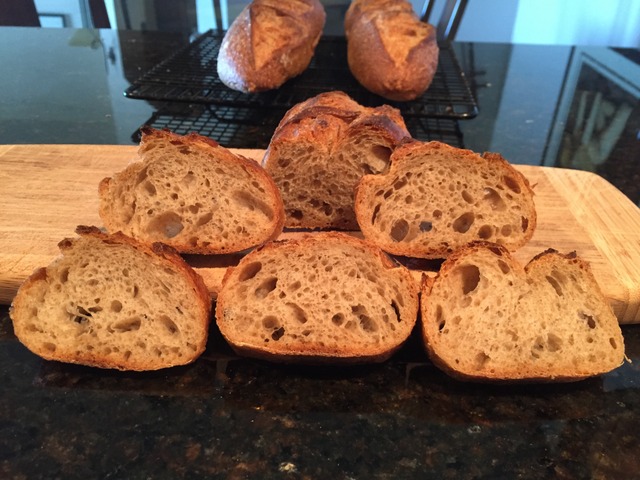 alan