October 20, 2015 - 12:09pm
Ken's country blonde as baguettes
Continuing on my quest to reverse boule and batard formulae to baguettes, here is my take on Ken's Artisan Bakery's country blonde.  But instead of as boules or batards, which is what he sells them as, I fashioned them into baguettes (and a batard).  
Almost, but not quite as compliant as my take on the Hamelman WW levain baguettes and batards, it falls short on both looks and shaping.  But only by a few fat hairs.  The Hamelman's have an incredible delicate finish to them.
Once more, I am on a mission, albeit not much of one at that, to convince the Dutch Oven and banneton bound masses out there, to take a few bakes and shape some batards and baguettes and retard/proof them with a linen couche.  Perhaps frustrating at first, but in the long run, you'll be glad you did.  Or - be cursing me...
The batard (as if I had to tell you!)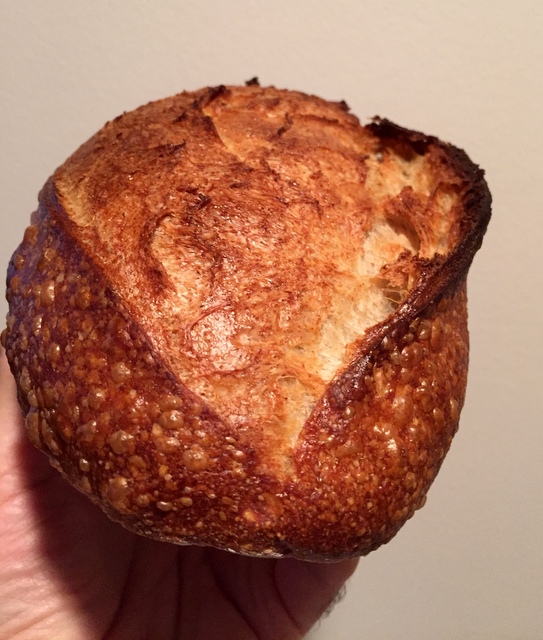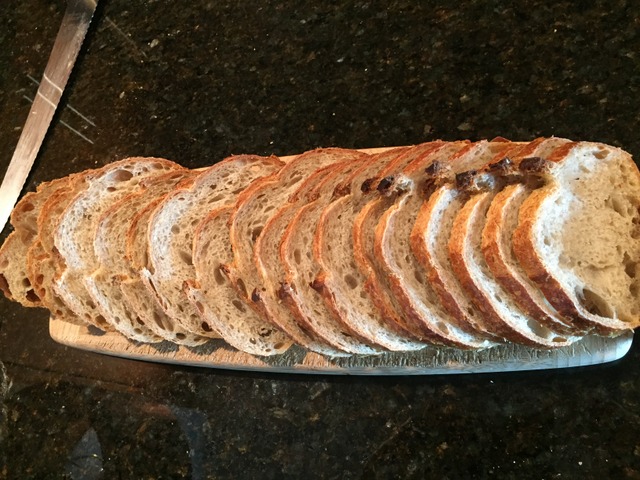 The baguettes (as if I had to tell you!)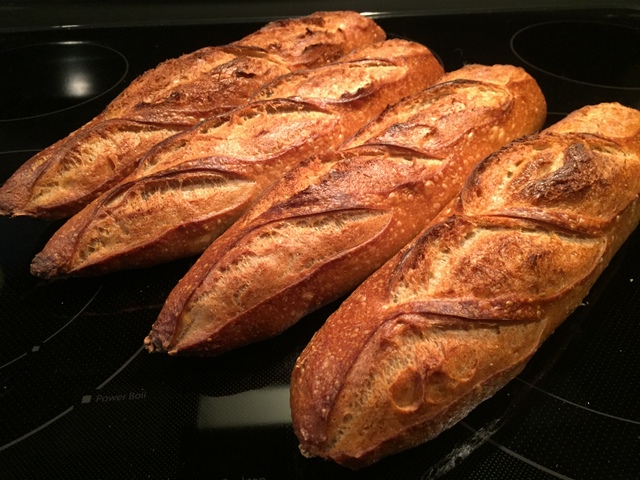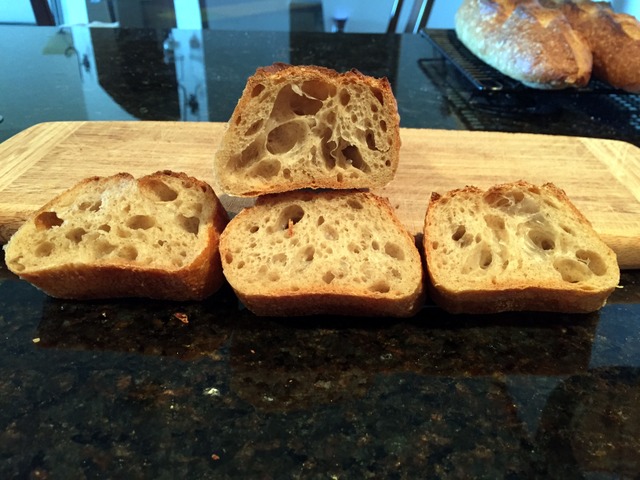 alan