December 21, 2014 - 12:32pm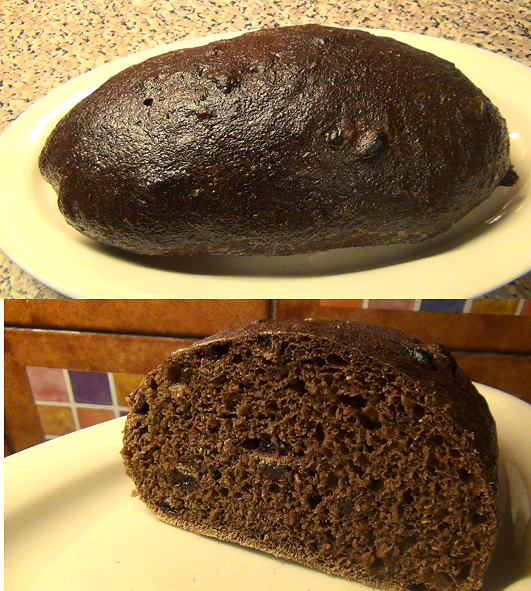 Here comes a new wort bread, perfect to chrismas. Check even out my two latest bread
http://www.thefreshloaf.com/node/40849/wort-bread-nr-1-2014
http://www.thefreshloaf.com/node/40916/white-bread-light-weight-class
INGREDIENTS(4 bread)
500 g water
750 g wheat flour
250 g whole wheat flour
500 g rye sourdough
100 g wort extract, liquid
45 g brown sugar
8 g minced bitter orange
5 g minced ginger
4 g minced cardamom
3 g minced clove
7 g fresh yeast
25 g salt
225 g raisins
HOW TO DO
Soak the raisins. Mix all ingredients in the machine except the salt for 10 minutes. Then add the salt and continue for 5 minutes. Let it rest for 90 minutes in a plastic box. After 45 minutes fold te dough. Divide the dough in 4 pieces and pre shape the to a ball and let it rest for 10 minutes. Then shape them and let the proof in the fridge over night.
Bake them in owen 250 degree celcius 5 minutes with steam in the beginning, then 200 degree celcius, total time around 40 minutes until the inner bread temperature is 98 degree celcius.
After you have take them out brush them with some water and potato wheat that have been boiled up.