Poolish Pizza Without Daughter
Who knew she wouldn't be home for dinner when Lucy went al out on her favorite pizza dough. Yes it is our Focaccia Romana white dough made with an overnight poolish that I nearly half the dough.  But it also has garlic, sun dried tomato, olive oil and rosemary in the dough too – yum!.  No sourdough, no whole grains just plain old white bread made with a pinch of commercial yeast.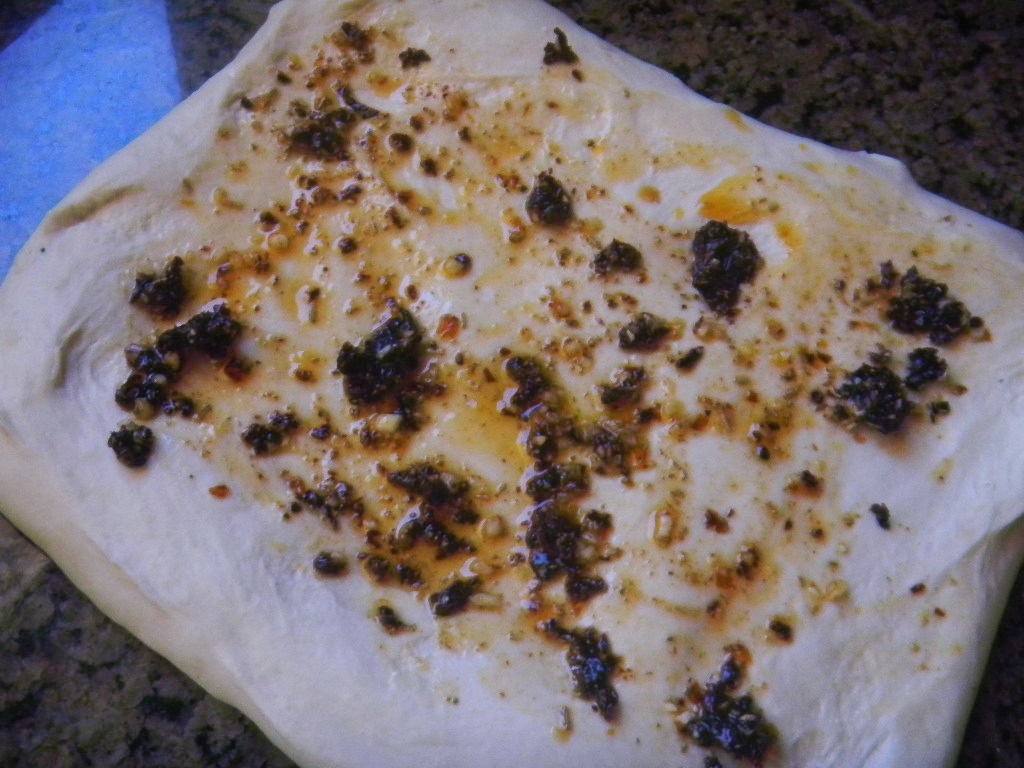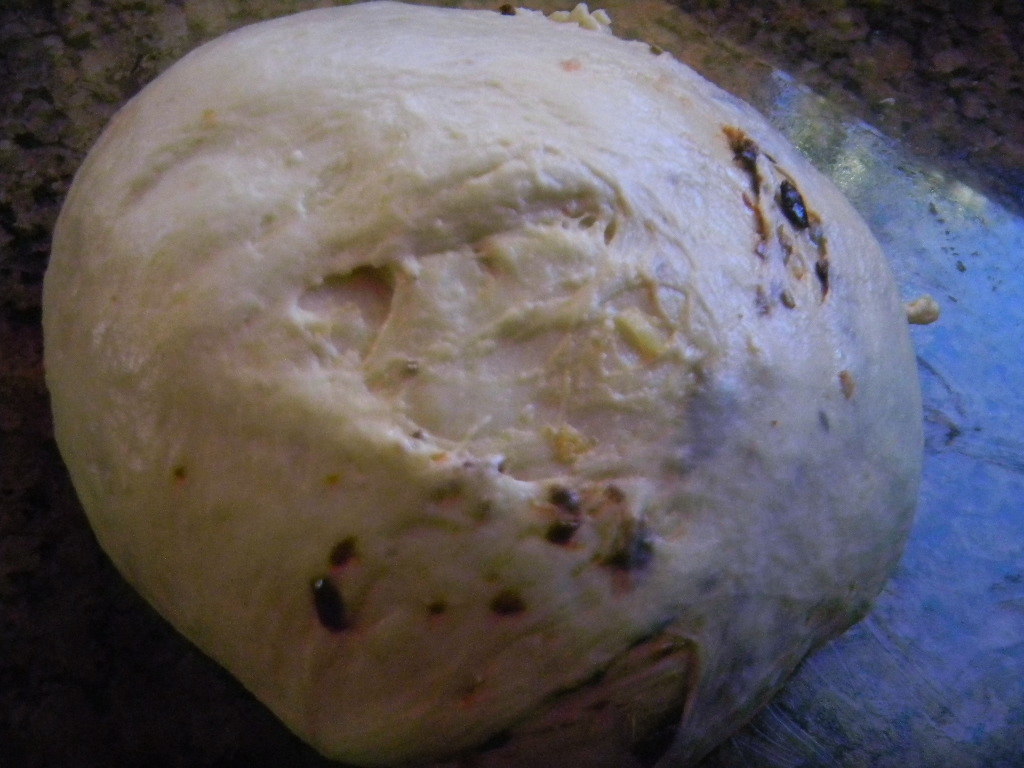 Since the daughter had disappeared, that meant more for my wife and I to wolf down with a brewskie.  This dough was 71% hydration and made with LaFama AP at 11.2% protein that we love so much for flour tortillas.  It makes great pizza dough too.  This batch of dough was about the best yet – strong yet extensible.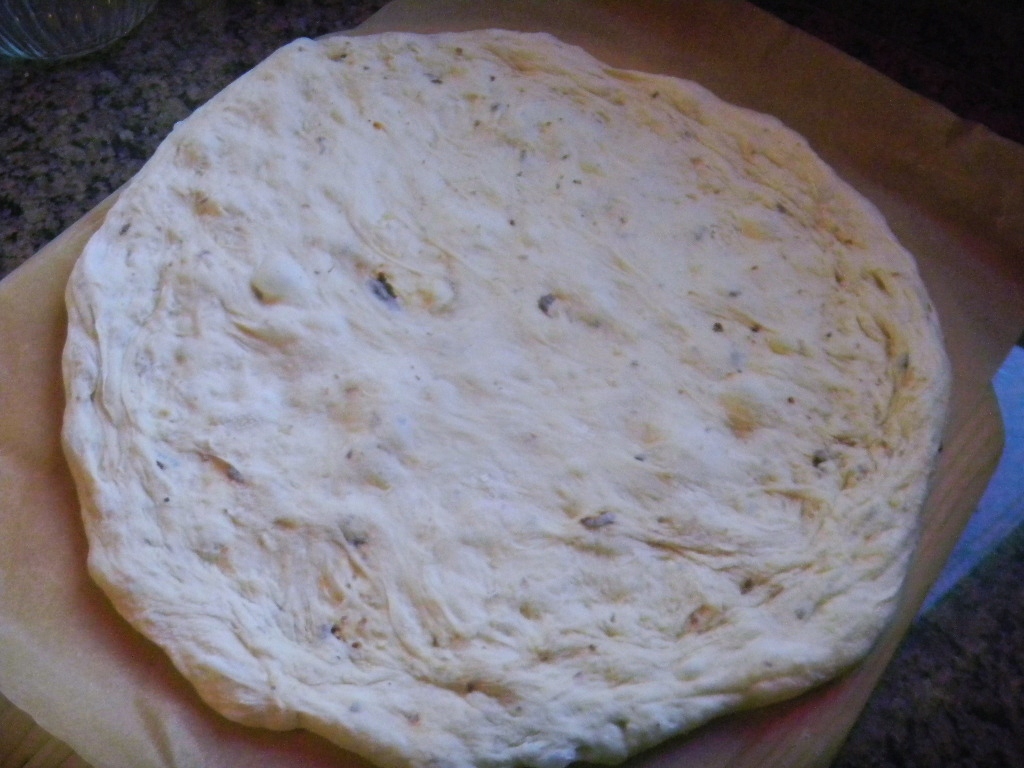 We did a half and hour autolyse for the dough flour and our usual 3 sets of slap and folds followed by 3 sets of stretch and folds - all on 20 minute intervals.  We incorporated the rosemary, garlic, EVOO and sundrie3d tomatoes on the first stretch and fold.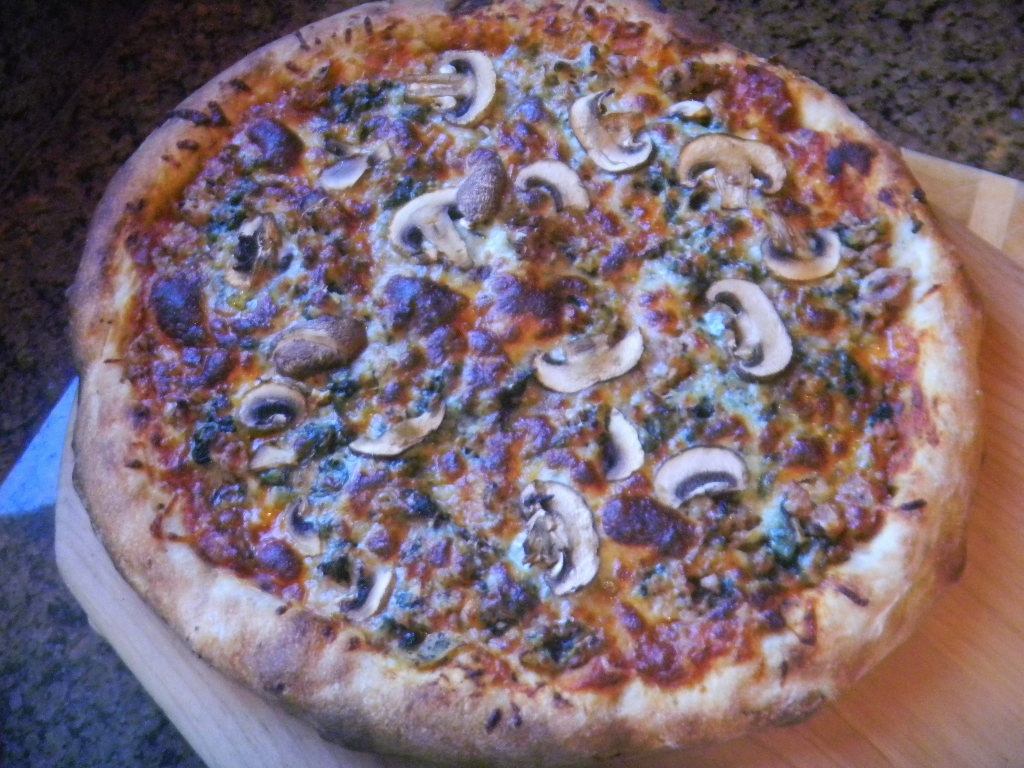 We did our usual spicy tomato sauce but also made another new thing.  We sautéed some Swiss chard, spinach, onions, Hatch green chilies and fresh polish sausage for the next layer over the sauce.  This was followed by mozzarella pecorino and Parmesan cheese and topped with button and Crimini mushrooms.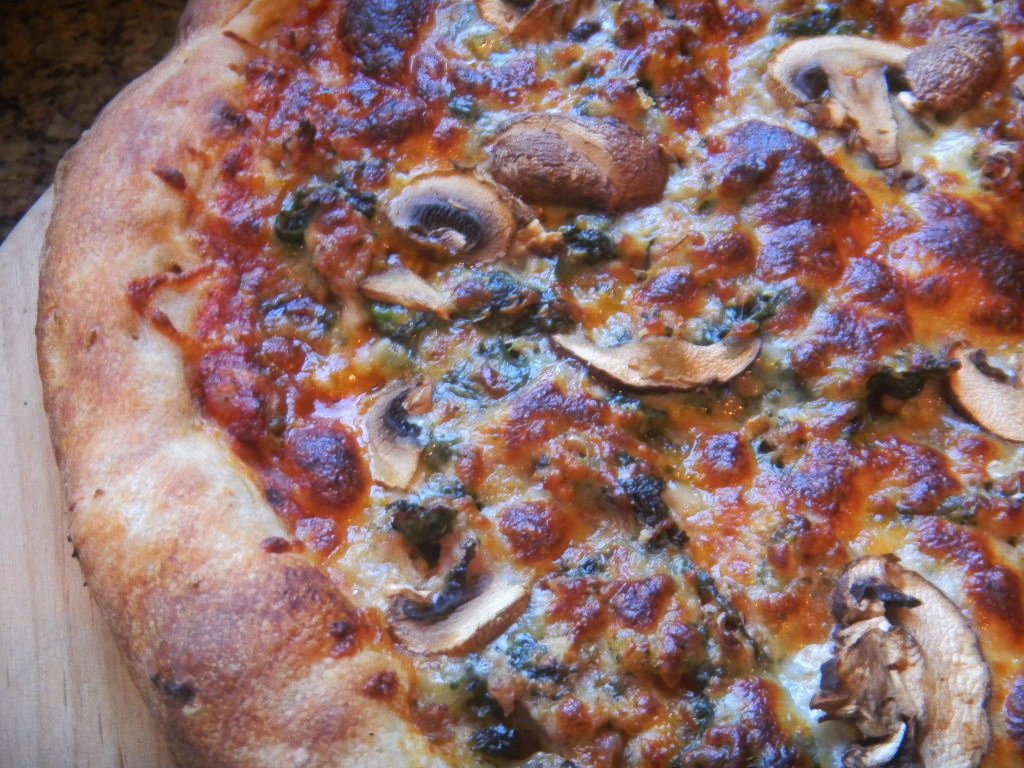 We put the stone on the gas grill and heated it up to 550 F before the pizza was put on and  6 minutes later it was done - very crisp well browned on the bottom with the cheese melted and starting to turn brown.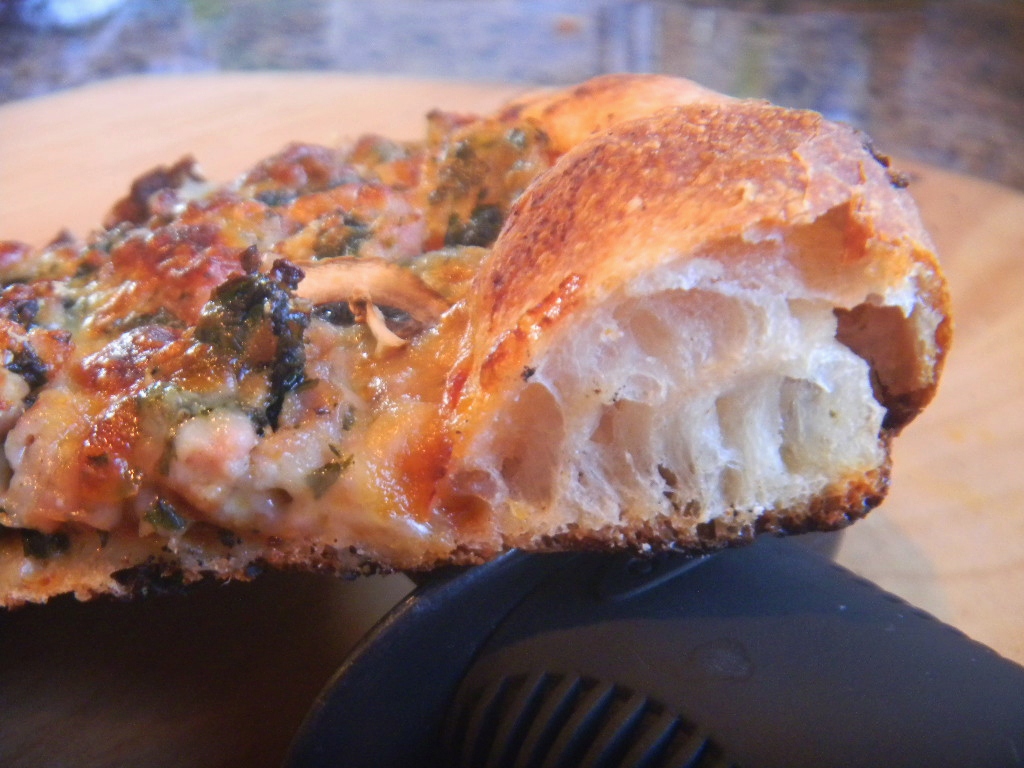 This wasn't or normal extra thin crust piled high with extras but, it was crisp enough, no to bending not soggy or foldable soft - just the way we like it.  Too bad the daughter missed out on this fine pizza.  It was too good for left overs.   Maybe I can make it up to her tonight when Lucy makes ribs for Cousin Jay.
It may look like a pizza biu it is our smoked chicken quesadilla dinner from Saturday night