Large gaps under top crust
Hi,
I've just made some soft Italian rolls from Reinhart's BBA. They turned out nicely, springing up substantially in the oven, but all the loaves had the same flaw: a clear layer just under the upper crust of oversized air pockets and stretched-to-breaking-point gluten strands.
Here's a few pictures: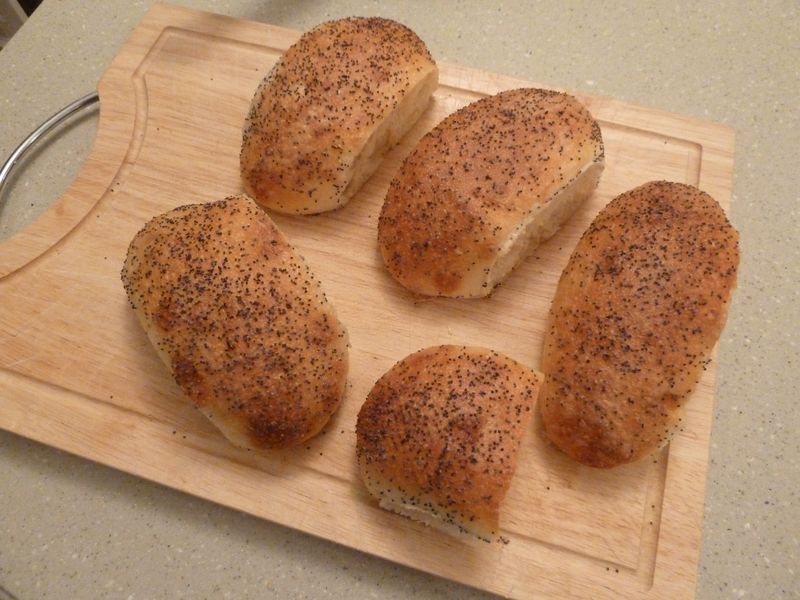 Rolls looked very nice and had a soft, golden brown crust.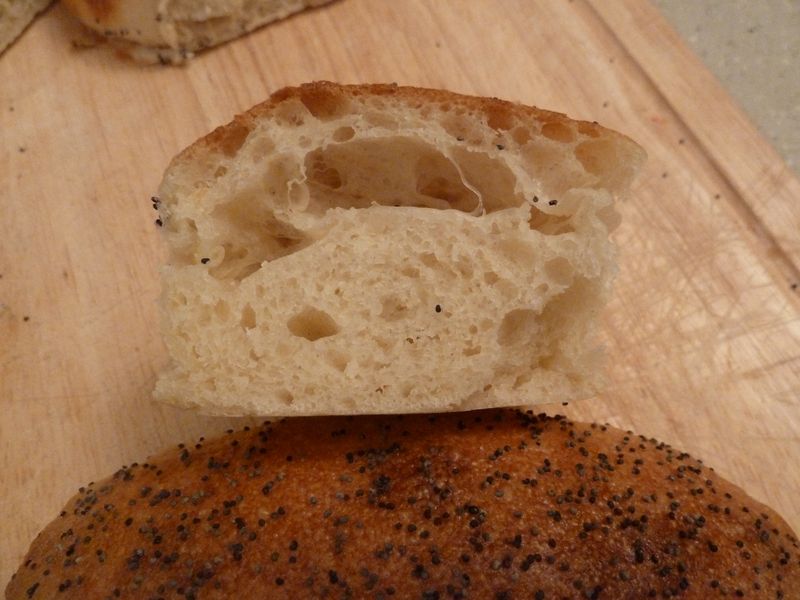 An example of the large air cells and stretched gluten strands.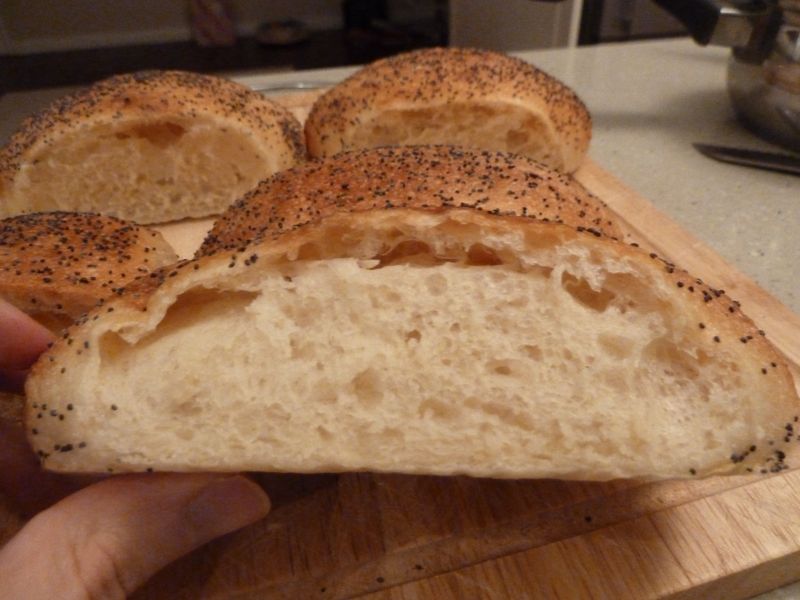 Another roll pictured from the long side where it joined another. You can see the gap running along it at the top.
Some notes:
I shaped these by rolling them into round balls first, resting them for 15 min, then shaping them like mini batards (gently flattening them out and rolling the top edge down a couple of times, trying to create surface tension, then rolling them on the counter to lengthen)
The dough is similar to what I use for hamburger rolls, but I've never had similar gaps in those (though they bake in a slightly cooler oven)
I made the same recipe a couple of days ago without the present problem, but those were (I believe) under-proofed due to the cold weather here - they ended up nice, but denser and smaller than these ones, which I proofed longer and which sprang nicely in the oven
I often have a very similar problem when baking ciabatta bread
I didn't score the rolls, as you can tell, because I wanted this sort of round soft crust (I did score them the previous time)
The bread was otherwise exactly how I wanted it
Does anyone have any troubleshooting tips to offer? All I can think of is that the heat (250c on loading, reduced to 230c, plenty of steam) may be causing air cells at the top to rapidly expand, since they don't have as much weight holding them down. If that's the case, though, I'm not sure what to do about it.
-Simon