Sourdough Ciabatta with Emmer
Here is my interpretation of ciabatta made with sourdough.
As a general rule wetter doughs require less madre. I used 20% instead of normal 25% as per doughs made at 70% hydration.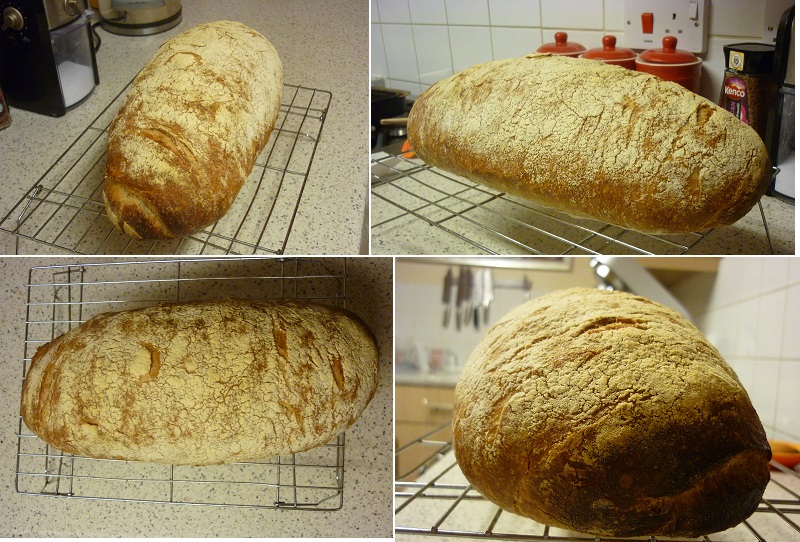 lievito preparation:
lievito madre in aqua: 12hrs @ 15C
bath: 15 minutes in sweetened water @ 38C
formula:
20% - lievito madre
90% - '00' flour
10% - whole emmer flour
85% - water (of flour added)
02% - salt (of total flour)
I mixed to the maximum extension of the gluten (full development)
Bulk:
4hrs @ 27C. Stretch and fold every 30 minutes for the first two hours, undisturbed for the remaining two.
Prove at room temp for 4hrs or until past double.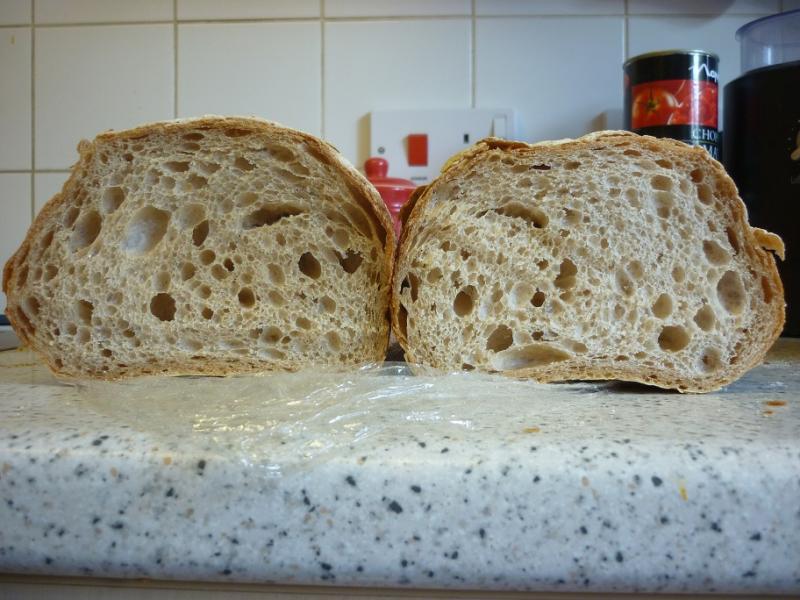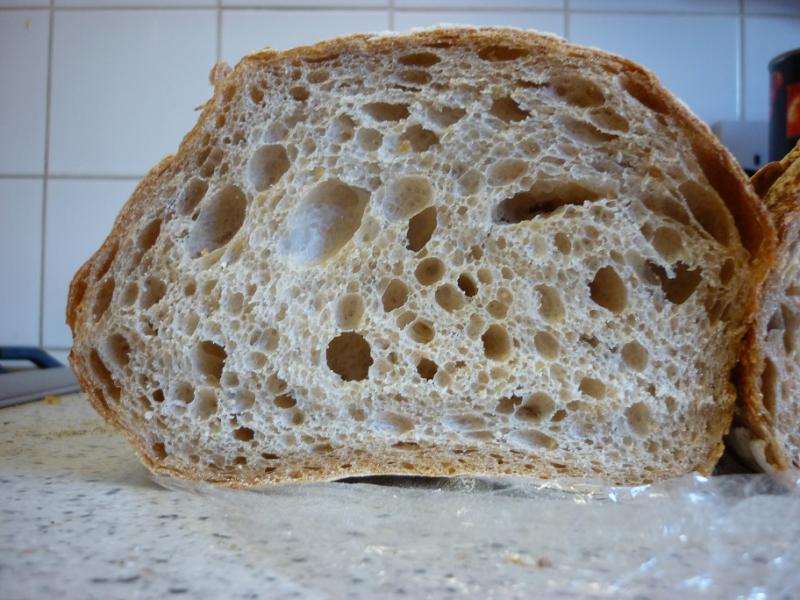 This is super soft as I have kept lactic acid to a minimum.
I have already made this again but with 30% emmer wheat and it had a wonderful aroma, definitely some diacetyl vapourising as it cooled fresh from the oven!
Michael