Chocolate Sourdough with Walnuts (Bread or Chewy Cake?)
I tried to bake a chocolate sourdough bread using Shiao-Ping's post. Other than halving the recipe, changing the proofing times, adding in 100g of walnuts and baking in a cold dutch oven, everything else is the same.
However, outcome is different. :p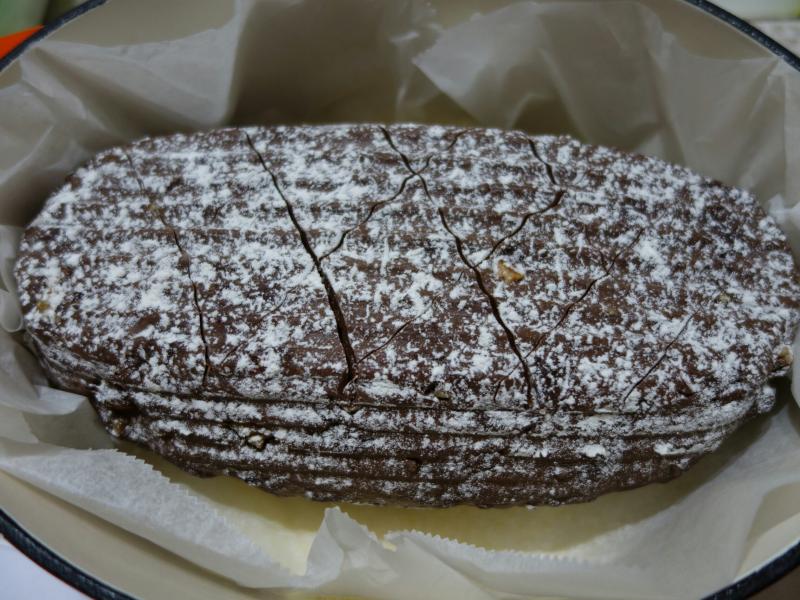 Proofed, fridged overnight. Floured and scored immediately out of the fridge and went into the pre-heated oven in a cold dutch oven.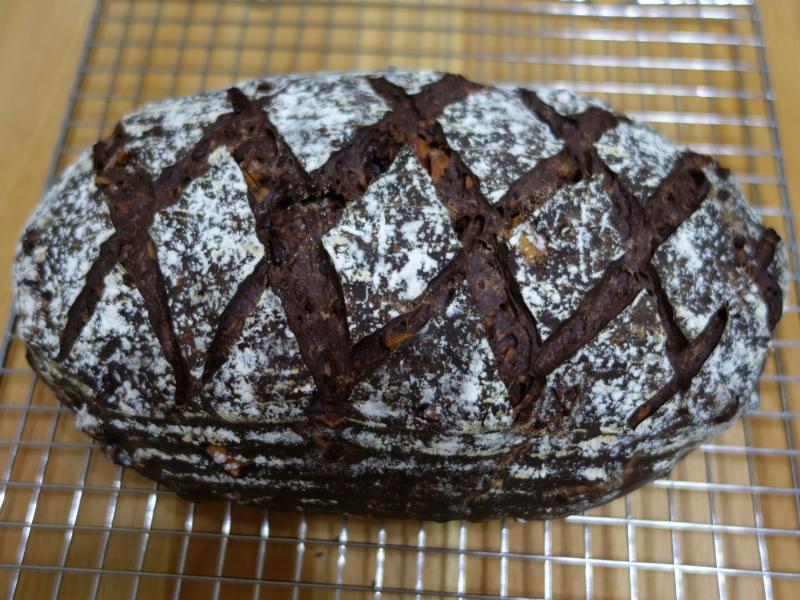 There is some oven spring... But...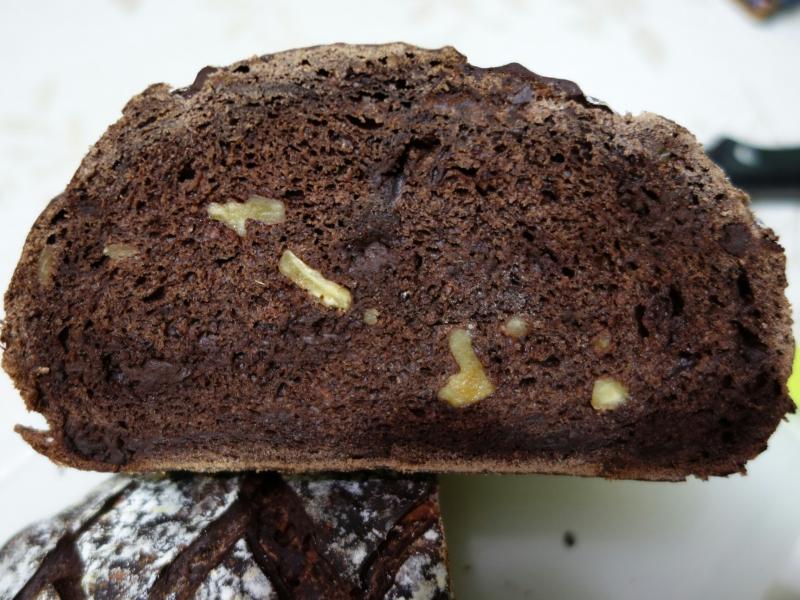 The crumb is very tight. Almost like a cake...
I did not use the bosch mixer this time round. I stretched and fold according to instructions. I did find the dough very stiff while doing the stretches.
My fridge might be too cold. After 40 mins of baking, the internal temperature is only 29C! Extended the baking time for another 30 mins or so.
Having said that, a cold loaf is easier to transfer, doesn't stick to the banetton much and easier to score too.
Maybe for the next bake, I should increase the hydration and let it proof longer at room temperature before putting it in the fridge.