Weighing in at 2 pounds 8 ounces, is the mega semonlina loaf.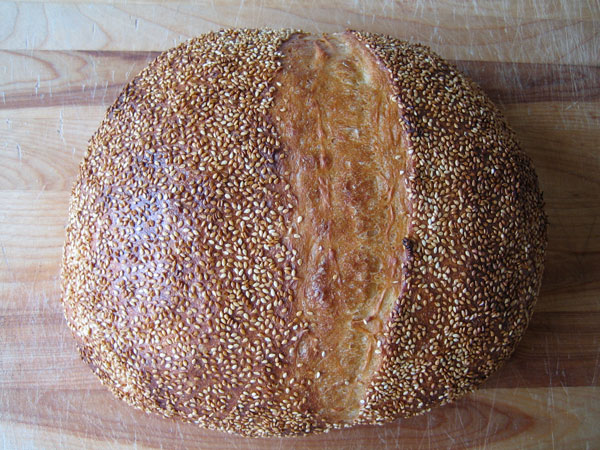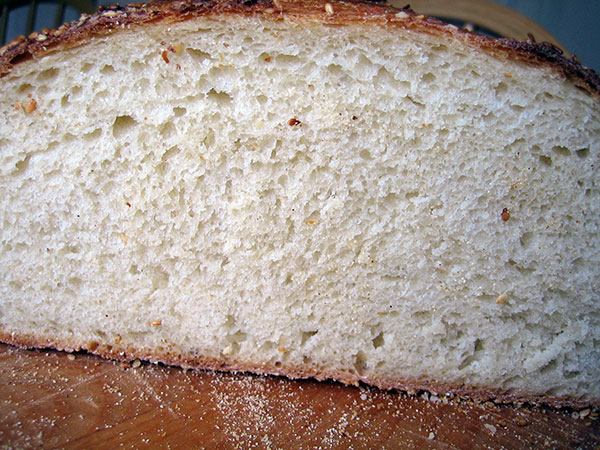 This was a sourdough w/ a half a teaspoon of instant yeast thrown in. About... 65% hydration with about 40% of the flour semolina. It turned out pretty good.
I've been meaning to mention that I have been using the Steam Maker Bread Kit when I bake something like this. In fact it is part of the reason I baked such a monster loaf: the small sized kit I have makes it very difficult to steam two small rounds or baguettes longer than about 12 inches long, but one large round fits quite well. I find the size extremely frustrating and would not recommend purchasing the kit in that size, but I have to admit that when I do make loaves that fit into it the resulting crust I get is very, very good. Very thin and crackly. I stand by my opinion that the larger stone and kit are a worthwhile investment if you are a crust junky and you don't have a steaming solution that you are satisfied with yet.
Previous discussions of the Steam Maker kit is here and here.