Spelt, Farro, Rye and Wheat Sourdough – 50% Whole Grain
This week the stiff rye sour has been in the fridge for 4 weeks, 672 hours at 36 F, and it is ready to make some sour bread.  The sour come not so much  Its not so much that it is cold but that it is cold for a very, very long time with plenty of food to eat allowing LAB to reproduce at 3 times the rate of yeast..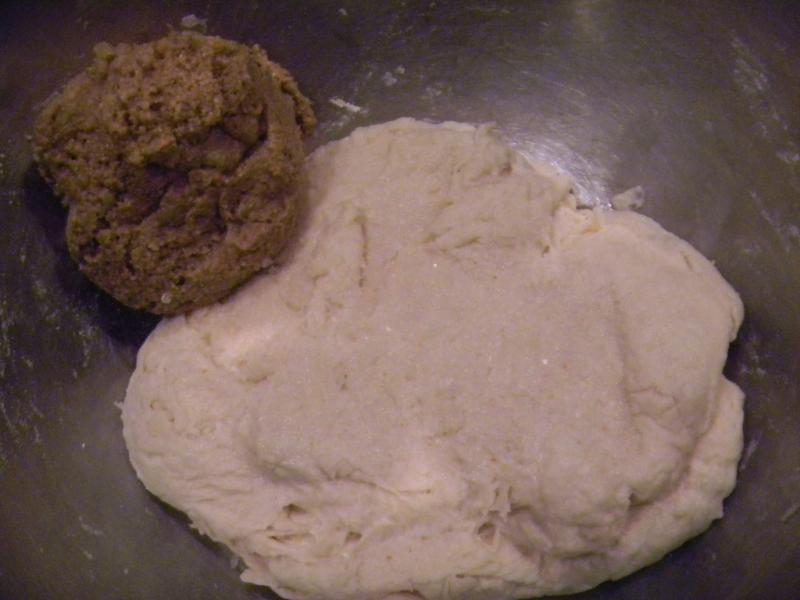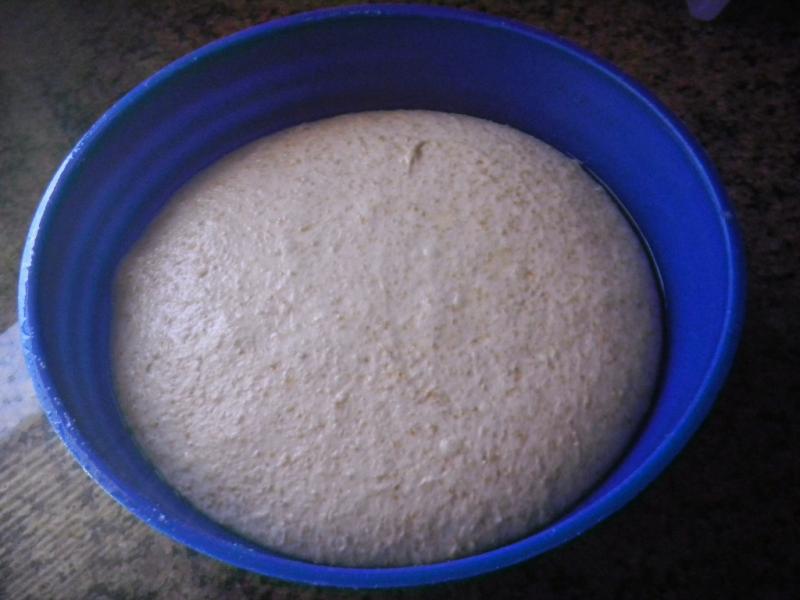 We have been making some whole grain breads getting ready for Plotzaide 2 Ancient Grain bake.   But instead of using an 8,9 or 10 grain mix this time we went with one of our favorites, not that they all aren't spelt, farro, rye and wheat.   We also reduced the whole grain amount too.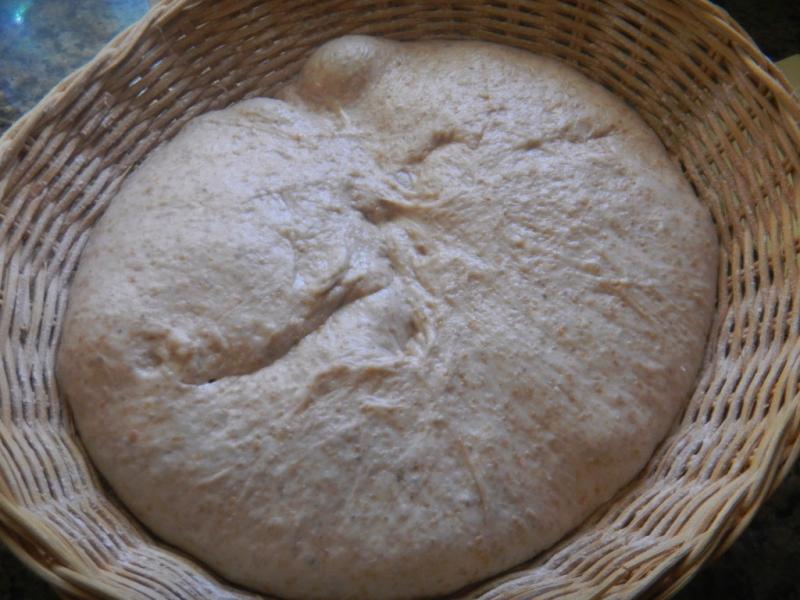 We used the sifted out hard bit  19.66% portion of these home milled whole grains to feed the starter and make the levain that came from an original mix of 40 g each of farro, rye and spelt berries and 180 g of whole wheat berries.  The starter loves to feed on these hard bits and we like to get them as wet for as long as possible to reduce cutting of gluten strands.
We did our usual increasingly larger 3 stage levain build.  The kitchen was at 86 to 88 F.   The first stage was 2 hours long and the 2nd stage doubled in 3 hours.  We refrigerated the levain for 48 hours after it had risen 25% after the 3rd feeding.  It finished doubling in the fridge and all we had to do was let it warm up on the counter.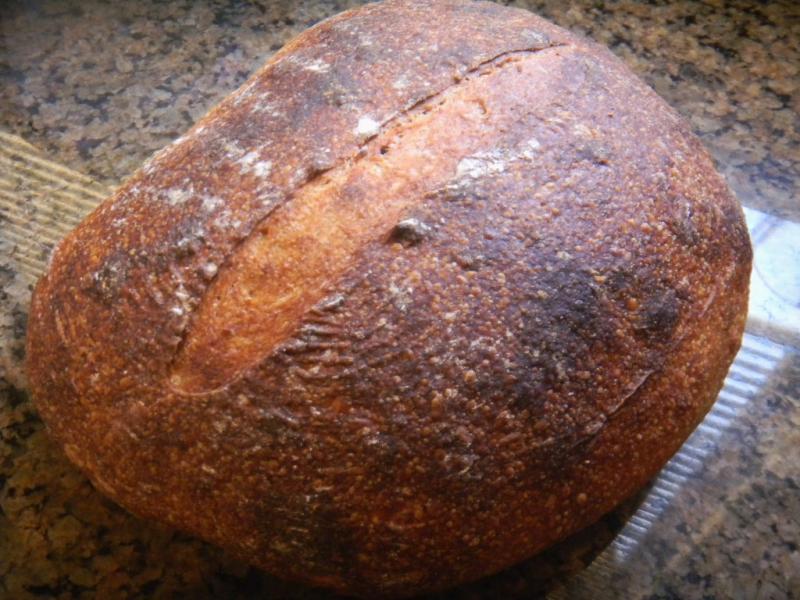 The levain ended up being 17'5% of the total weight of the flour and water.  We wanted less levain but we got more extraction the than 85% we were shooting for which caused a larger levain than we planned and we refuse to waste any food around here - no worries we just made a larger levain which just make things happen a little faster than planned.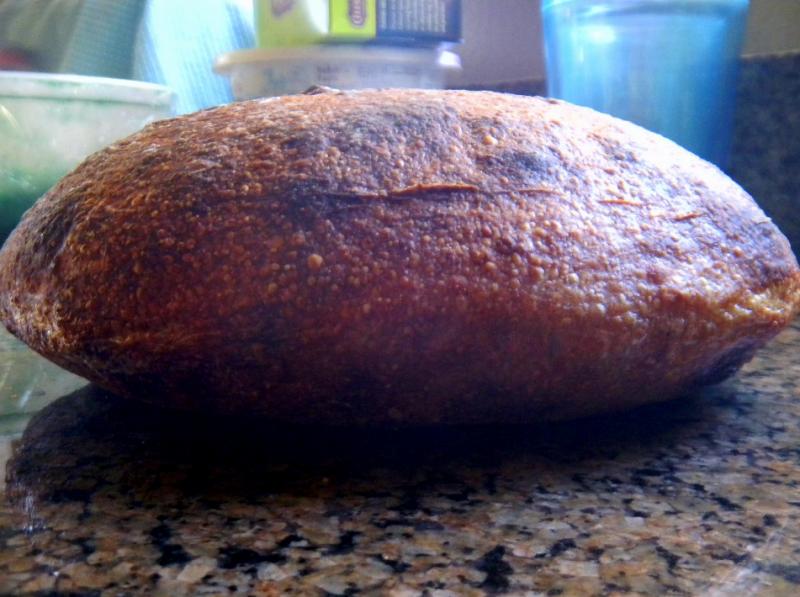 We did a 1 hour autolyse of the dough flour and water, no salt and no levain, but we did sprinkle the salt on top pf the autolyse dough ball so we wouldn't forget it.  After mixing in the slat and then the levain, we did  3 sets of slap and folds of 8, 1 1 minute spaced 20 minutes apart.  The wet dough quit sticking to the counter at the 8 minute mark.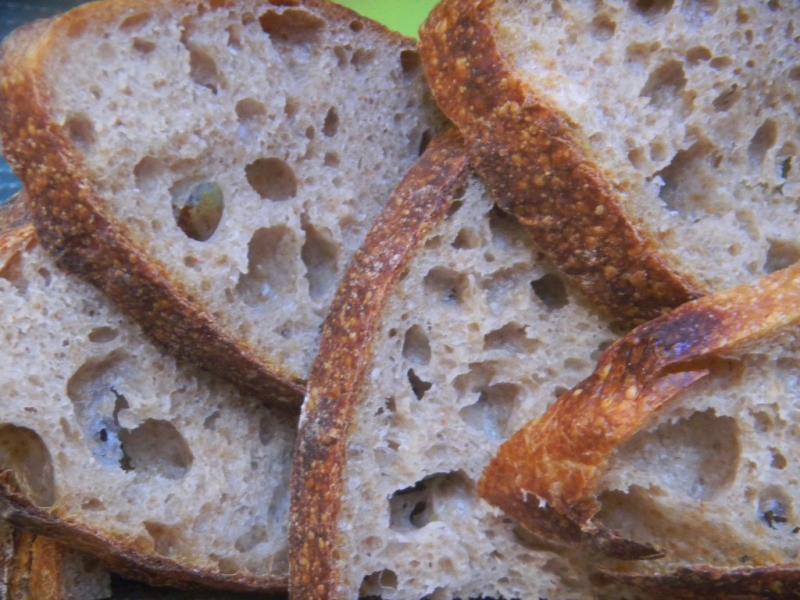 Once the slapping was over we did 3 sets of stretch and folds, from the compass points only and these too were spaced 20 minutes apart.  We decided to do a 9 hour bulk retarded ferment in the fridge rather than our usual shaping, basketing and bulk proofing in the fridge.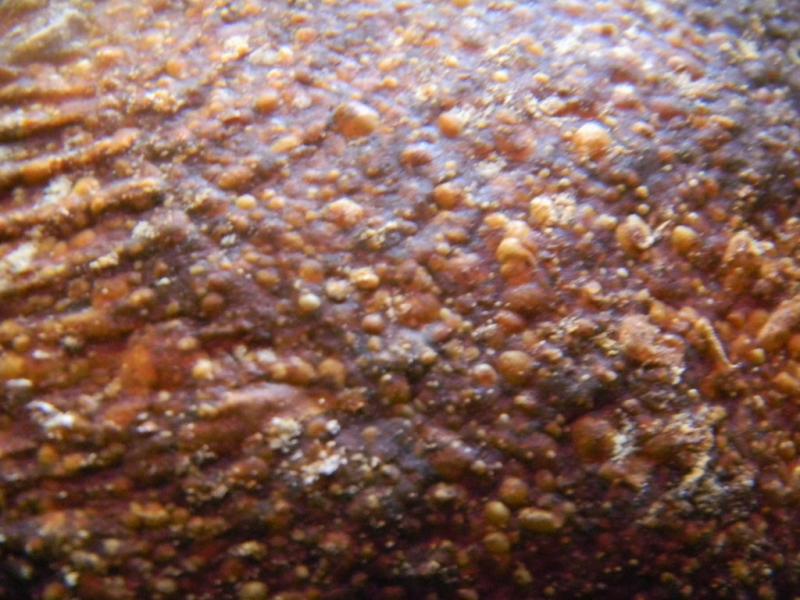 It rose nicely in the fridge while chilling and we let it warm up on the counter for 1 1/2 hours before shaping into a squat oval to fit the rice floured basket and leaving it to final proof on the counter at 88 F for 1 ½ hours.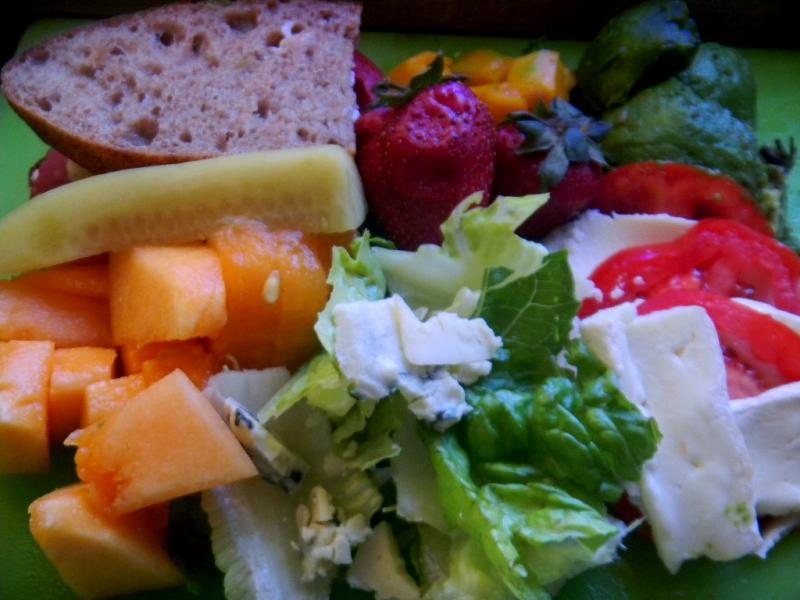 We preheated the mini oven to 500 F and got 2 of Sylvia's Pyrex steaming cups half full of water, with a dish rag inside, boiling in the microwave.  After un-molding the dough onto parchment on the mini's top, vented, broiler pan lid we quickly slashed it once and into the MO it went.  No more heating Big Old Betsy up until October.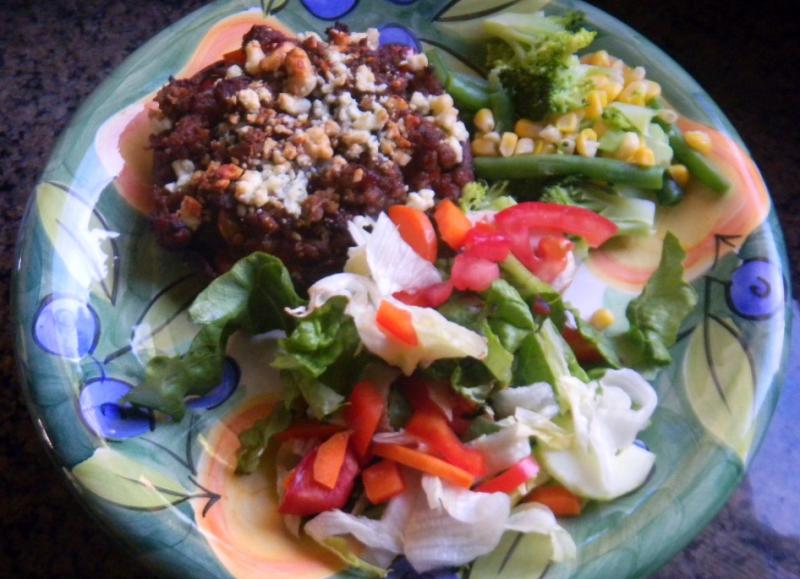 My daughter made a fine portobella mushroom dinner.  They were stuffed with caramelized onion, Gorgonzola and Italian sausage.  Lucy says never ever forget a good salad for lunch and dinner.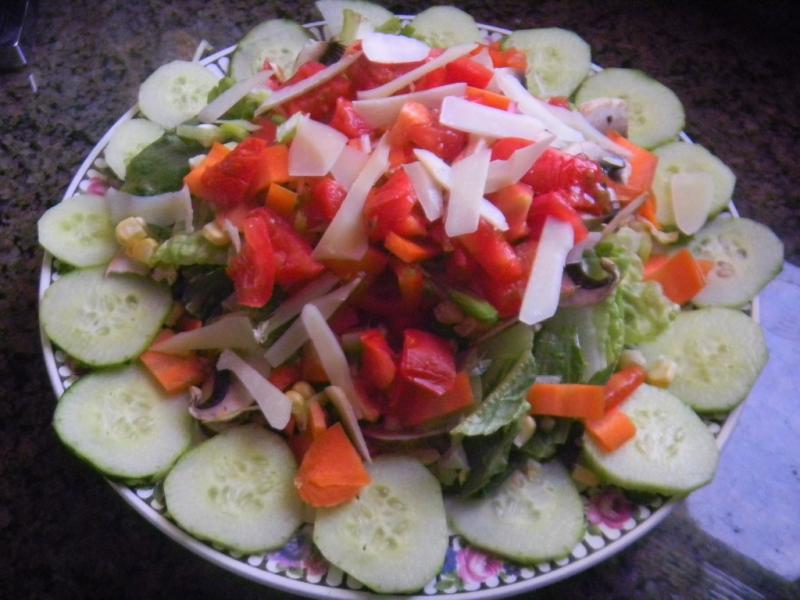 After 2 minutes we turned the MO down to 475 F to finish out the total 12 minutes of steam.  Once Sylvia's Steam came out, we turned the MO down to 425 F, convection this time to dry out and brown the crust.   In 15 minutes the bread was done - 27 minutes total.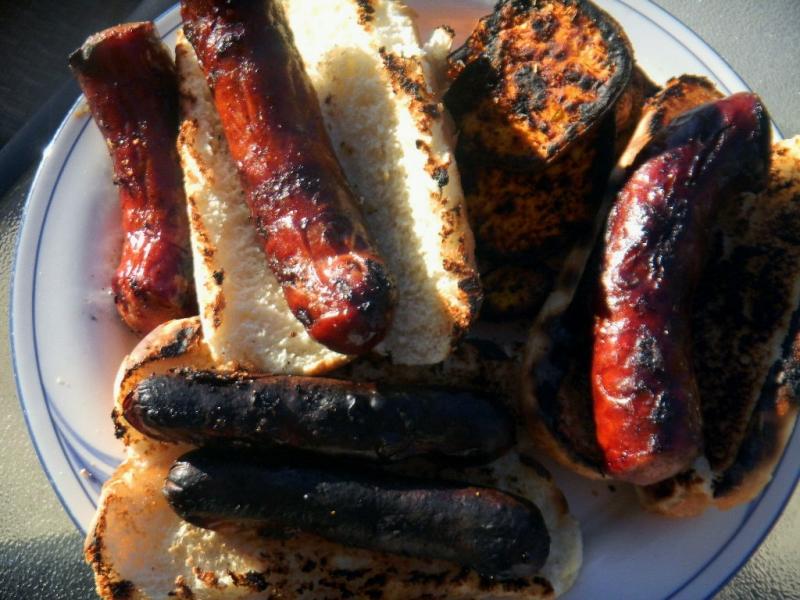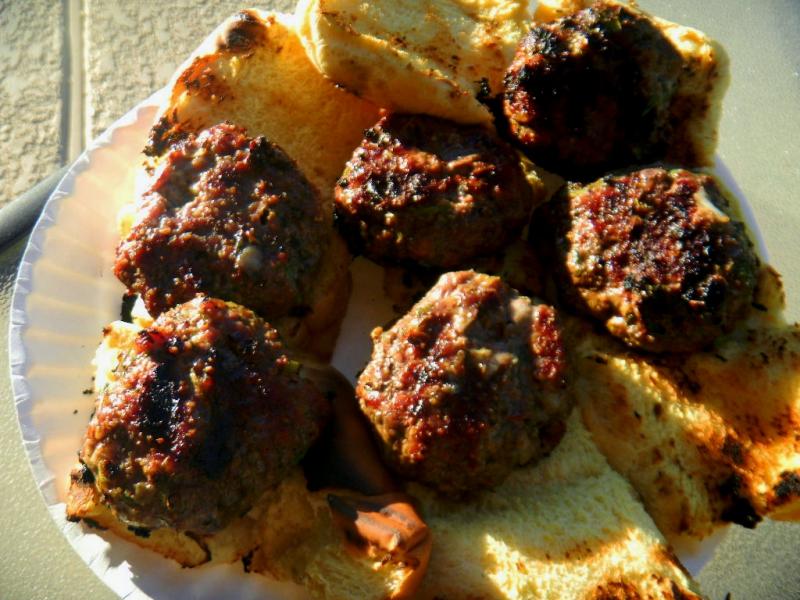 Nothing wrong with Andouille and hot links with grilled sweet potato as long as you can back them up with some blue chese and green onion sliders!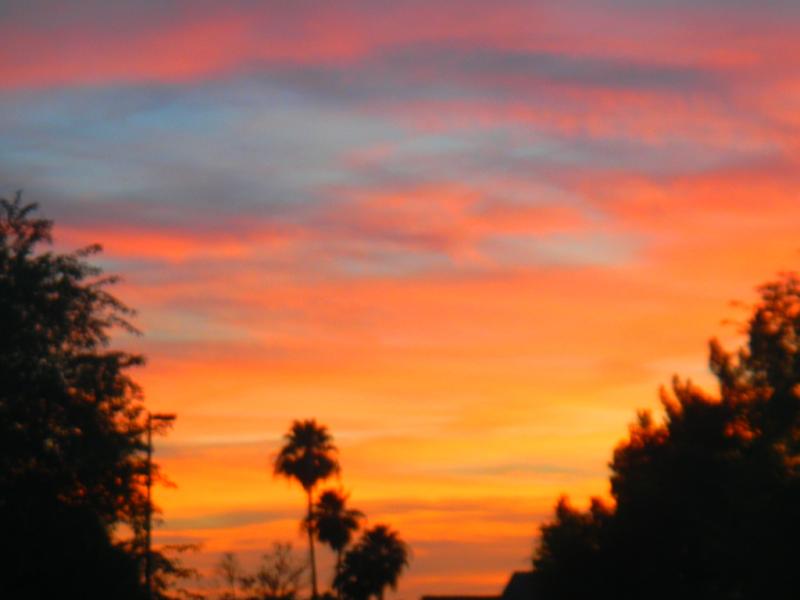 Monsoons are only a month away now.
It sprang back some and bloomed a little after the slash but it did spread a lot too since this was a wet dough - another reason to do a long, cold, final proof in the basket.  The crust developed small blisters and it browned well enough.   It came out of the oven very crunchy.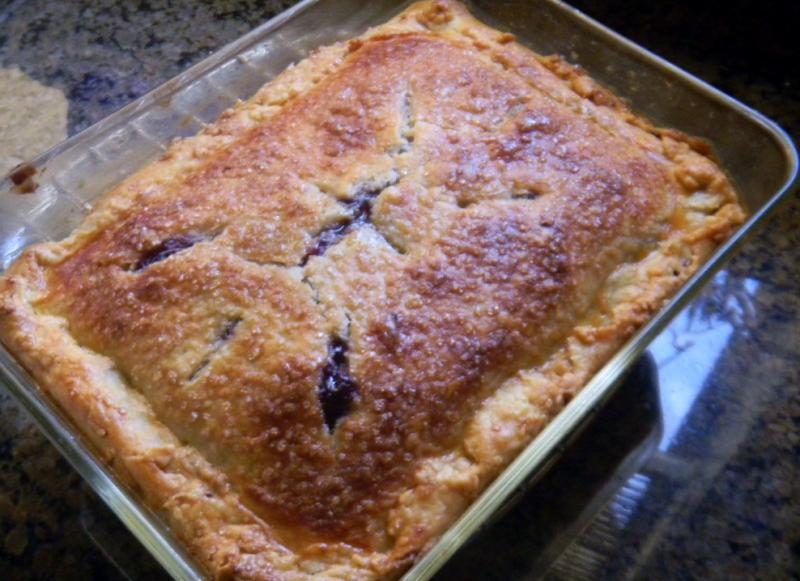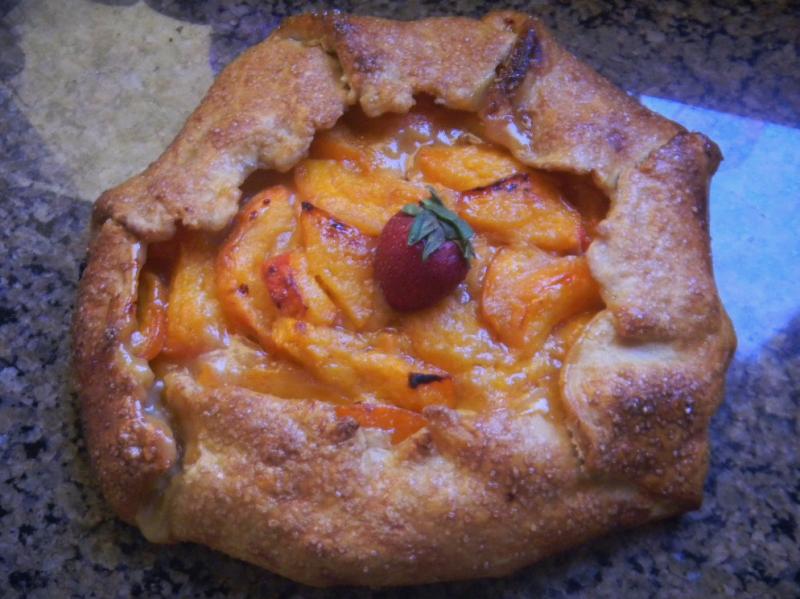 Late Spring means rectangular blueberry pie with a puff past lid and a gorgeous apricot galette with a strawberry center.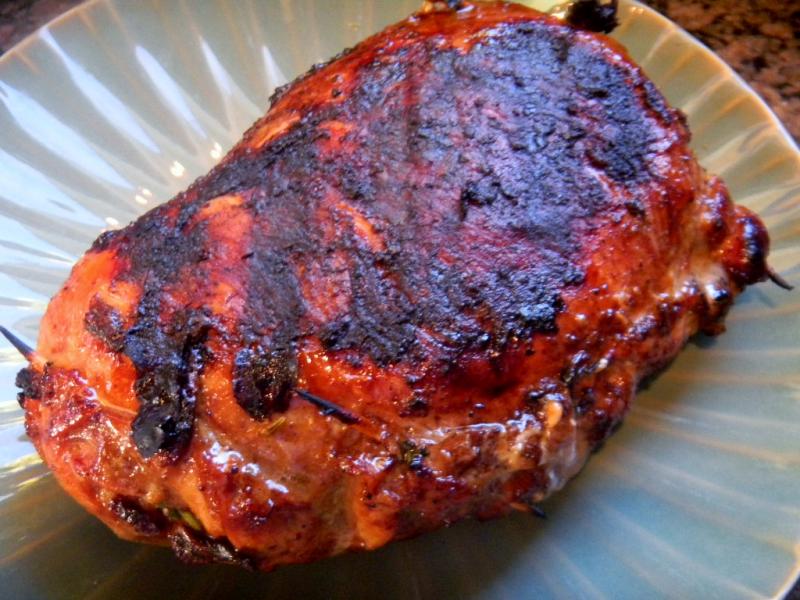 Then there is Brownman's stuffed chicken breast.  It has blue, smoked Gouda and pepper jack cheese, bacon, caramelized onions, red pepper and mushrooms topped off with fresh sage, basil, rosemary and Swiss chard inside.  Sometimes lunch is nice caramelized onion and mushroom soup piked with Andouille sausage, smoked chicken, Irish ancient cheddar and fresh basil flowers....and that fine whole grain baguette!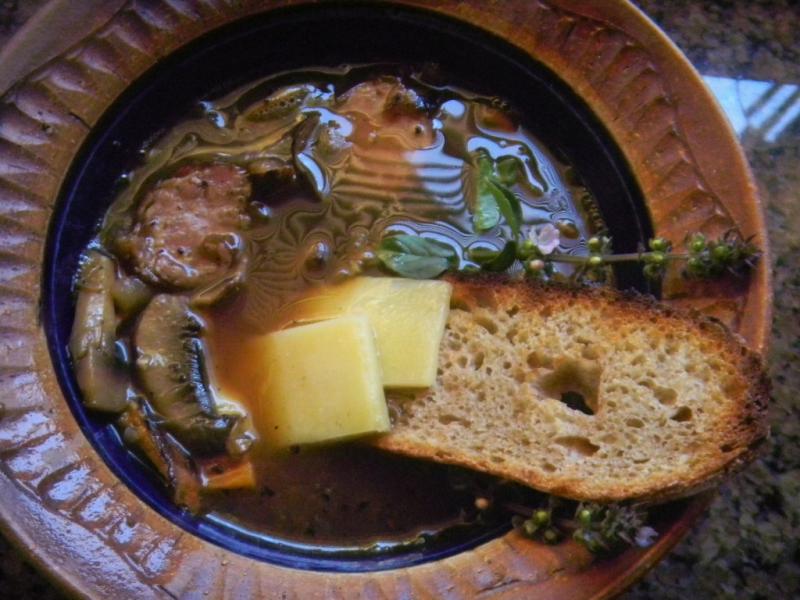 The crumb came out more open than I thought it would.  It was soft, moist and glossy.  But by far the best part is that this is the best tasting bread we have made in a long time…… and that is saying something.  It made a great bologna, pepper jack cheese and tomato sandwich for lunch.  If you want a nice multi-grain 50% while grain sourdough, give this one a try.
Lunch can be pizza too!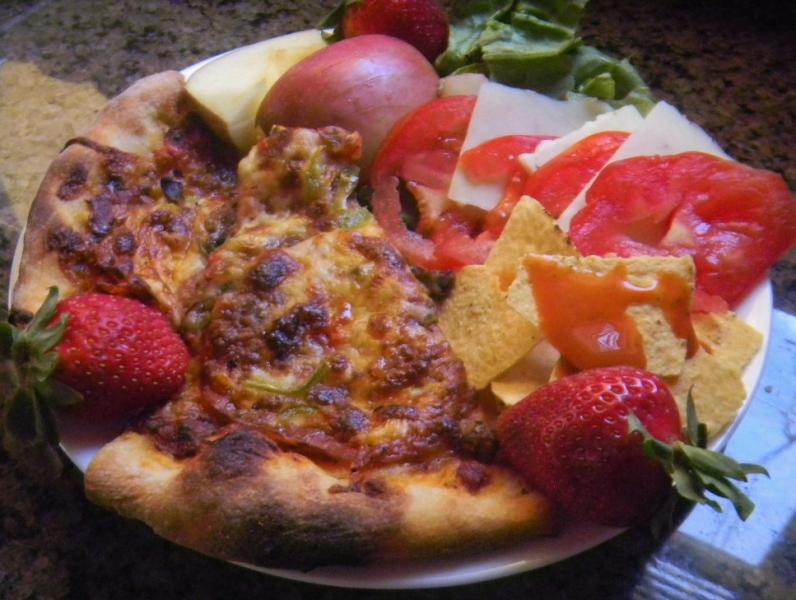 Formula
| | | | | | |
| --- | --- | --- | --- | --- | --- |
|   | Build 1 | Build 2 |  Build 3 | Total | % |
| SD starter | 8 | 0 | 0 | 8 | 2.04% |
| 19% Extraction 3 Grains | 8 | 17 | 34 | 59 | 15.01% |
| Water | 8 | 17 | 34 | 59 | 15.01% |
| Total | 24 | 34 | 68 | 126 | 32.06% |
|   |   |   |   |   |   |
|   |   | % |   |   |   |
| Flour | 63 | 16.03% |   |   |   |
| Water | 63 | 19.81% |   |   |   |
| Hydration | 100.00% |   |   |   |   |
| Levain % of Total | 17.52% |   |   |   |   |
|   |   |   |   |   |   |
| Dough Flour |   | % |   |   |   |
| LaFama AP | 330 | 83.97% |   |   |   |
| Dough Flour | 330 | 83.97% |   |   |   |
|   |   |   |   |   |   |
| Salt | 8 | 2.04% |   |   |   |
| Water | 255 | 64.89% |   |   |   |
| Dough Hydration | 77.27% |   |   |   |   |
|   |   |   |   |   |   |
| Total Flour | 393 |   |   |   |   |
| Water | 318 |   |   |   |   |
|   |   |   |   |   |   |
| Whole Grain Equivalent % | 50.00% |   |   |   |   |
| Total Weight | 719 |   |   |   |   |
| Hydration w/ Adds | 80.92% |   |   |   |   |
 Lucy says see ya next Friday