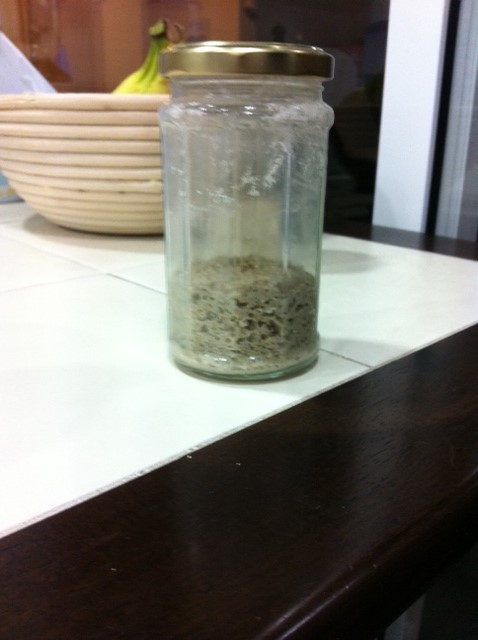 Hello everyone
After carefully maintaining my Rye starter for about 2 months , it got to a stage where it was blooming after feeding and it would dome very tight, of course nearly tripling in size in a matter of 4 hours (1:1:1) feeding.
Then I decide since I am happy its raising batches of bread now and the smell was very nice specially after feeding it was so interesting. I feed it at 1:2:2 and from there it went all downhill, it never rises as much now and it shows the same signs of bubbles on the side every time which I find not right. My WW starter on the other hand is doing fine and is about the same age, I feed it more and it likes it giving me excellent loaves with a nice sour flavor.
I keep 20g and feed 20g flour and about 17g water, I like the thicker consistencies, just because I can forget about it and it will do its thing more slowly.
Can anyone see a sign of life for this starter by the picture, the smell is nice though not much tang, it seems to be flat.
Even though I leave it for a whole 24 hrs it stays pretty much the same and no doming at all. It used to rise like an Olympic athlete, I feel very downhearted because every time I fed it before it just felt right (cleaning sides of jar), any suggestions?
Kept at 70degress F
Ghazi