10 Grain 50 Percent Whole Grain Sourdough - Back To The Old Sourdough Ways
Way back, when I first started making SD bread, I followed the same old routine; Gluten development with 10 minutes of kneading, then 2 hours of fermenting, then shaping and about 4 hours of final proof.  It made good bread but not the best.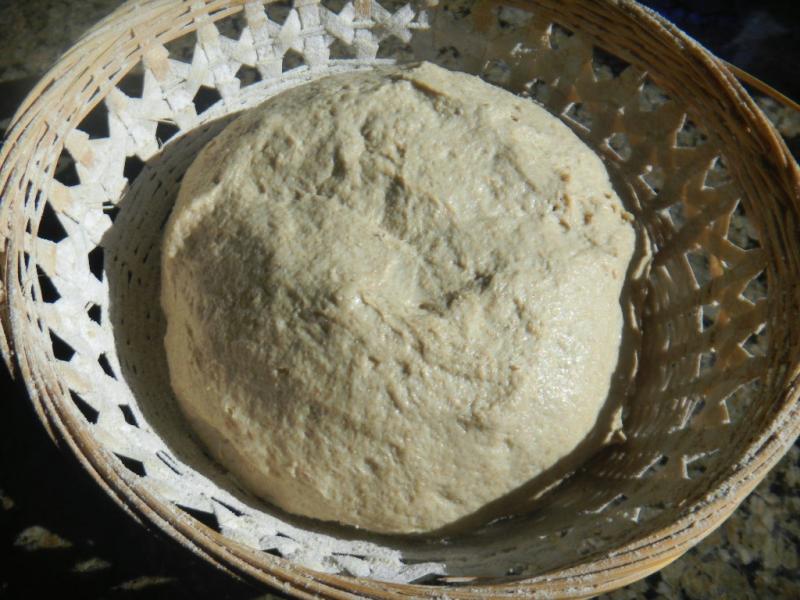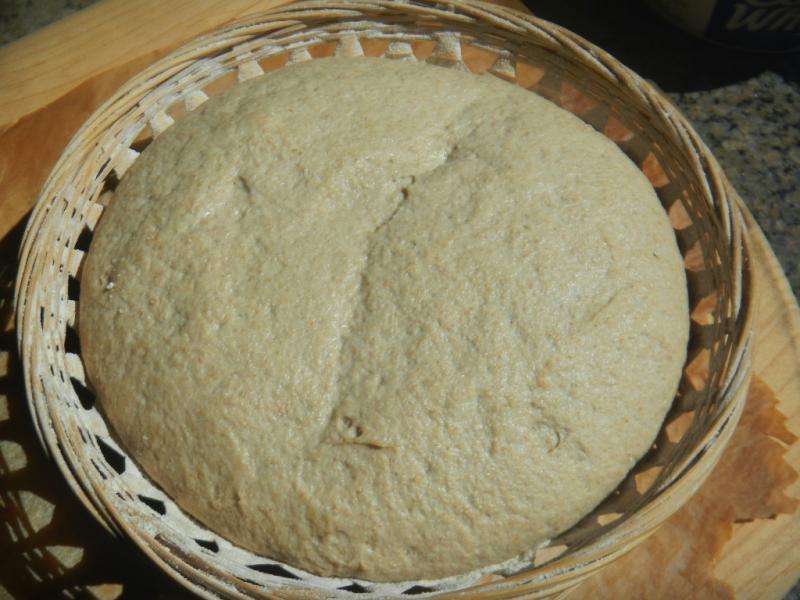 Then I went to slap and folds for gluten development, then stretch and folds then 2 hour of ferment followed by a bulk retard of 8 hours, warm up, shape,  final proof and bake.  This worked a little better.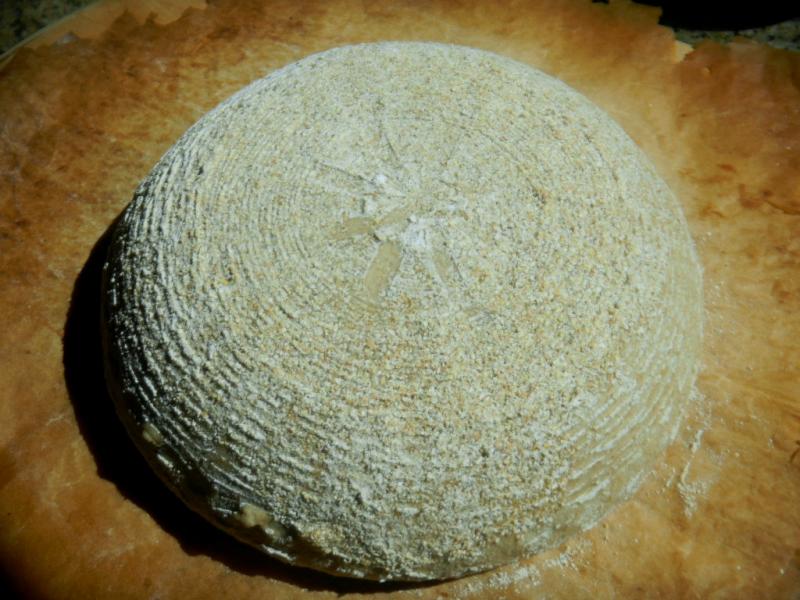 Then I went to slap and folds and stretch and folds followed by no ferment at all, shaping then 12 hours in the fridge, warm up and bake.  Better bread again.  But it was easy to over-proof in the fridge so I cut the retard to 10 hours.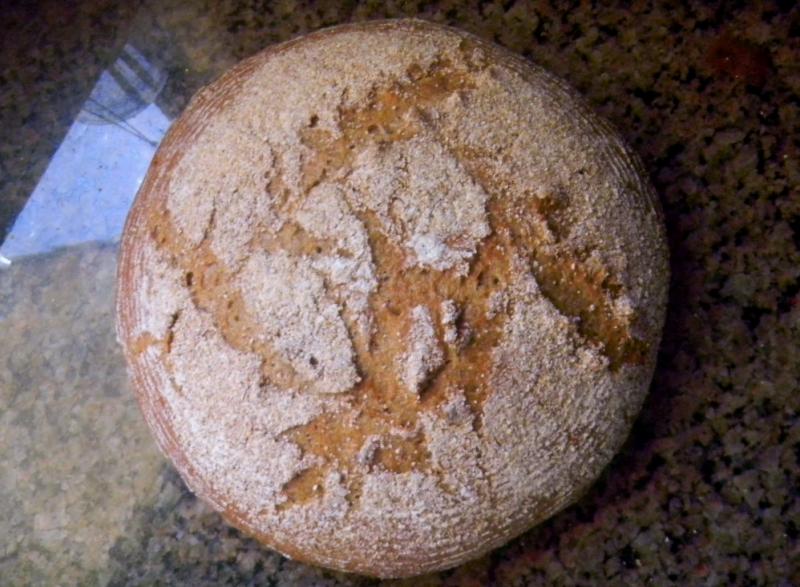 The other way to add time to the process that would allow for a bulk counter ferment and a longer retard is to cut the levain amount from the 15-20% of the total flour and water weight to something less than 10% in the hopes that the longer time would lead to better flavor without over proofing.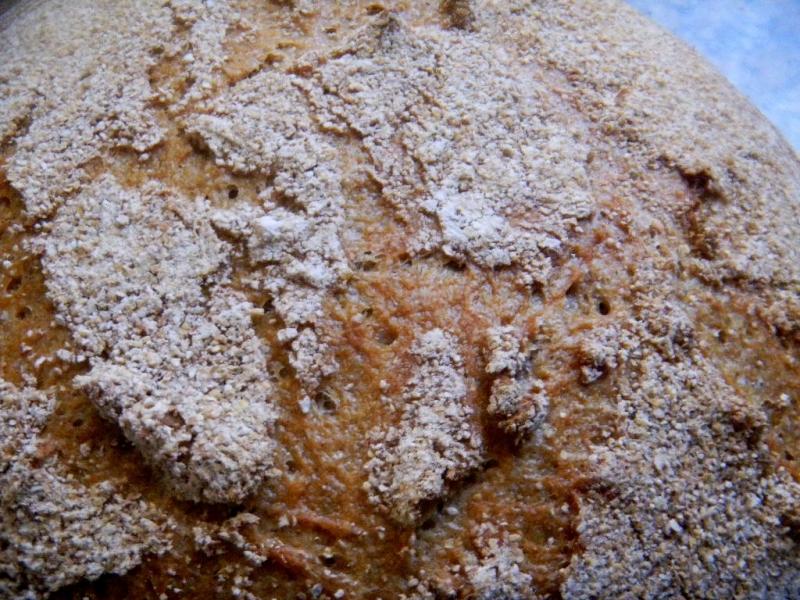 The small levain was built over (2) 3 hour stages with progressively greater amounts of flour and water and then refrigerating the levain for 24 hours after it had risen 25% in volume after the 3rd feeding.  It finished doubling on the counter the next day after 2 hours of warm up.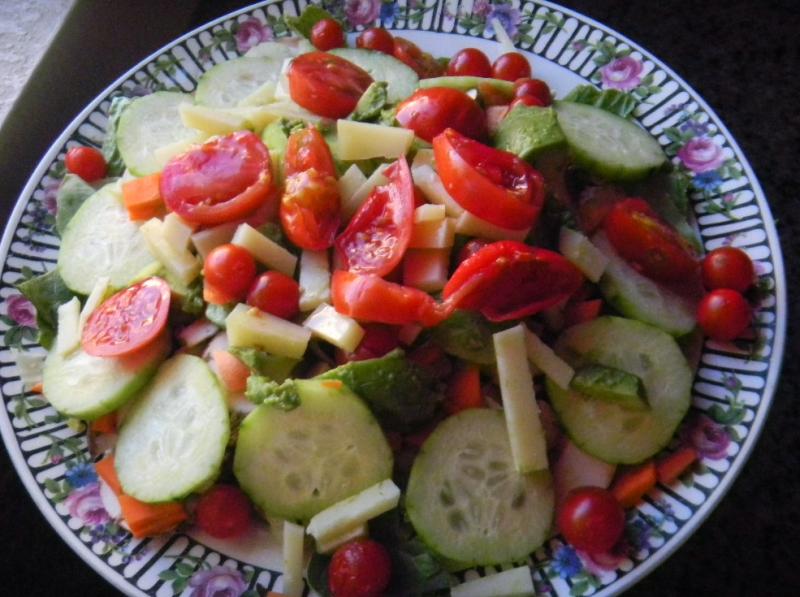 So Lucy cut the levain amount to less than 10%, added a 2 hour bulk ferment to the 3 sets of slap and folds of 6, 1.and 1 minute upping the interval to 20 minutes and 3 sets of stretch and folds, from the compass points only,  also on 20 minute intervals.  During the 2 hour bulk ferment, 1 set of stretch and folds were done at the 1 hour mark.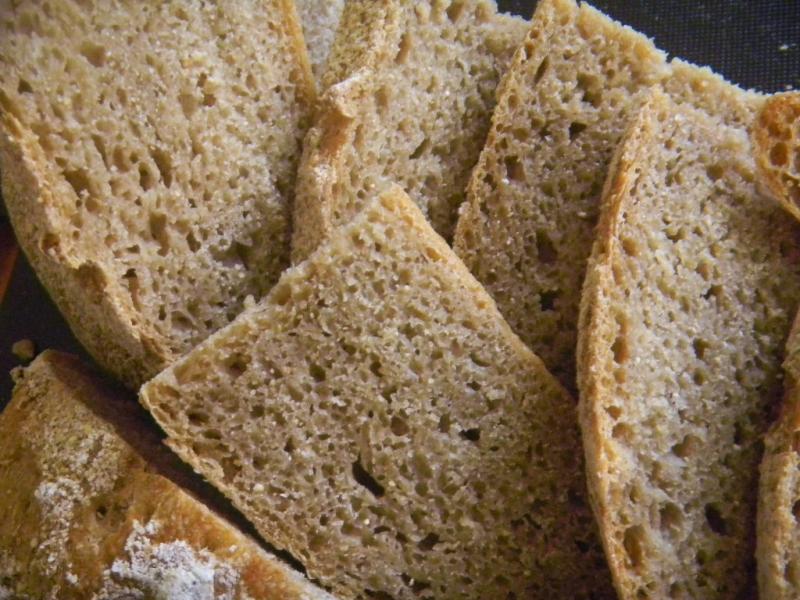 The dough was then bulk retarded in the fridge for 12 hours.  The next morning, after the dough had warmed up for 2 hours on the counter, the dough was shaped and placed into a bran floured basket – something new and allowed to proof on the counter for 2 hours before going into a 525 F preheated oven with  Mega Steam.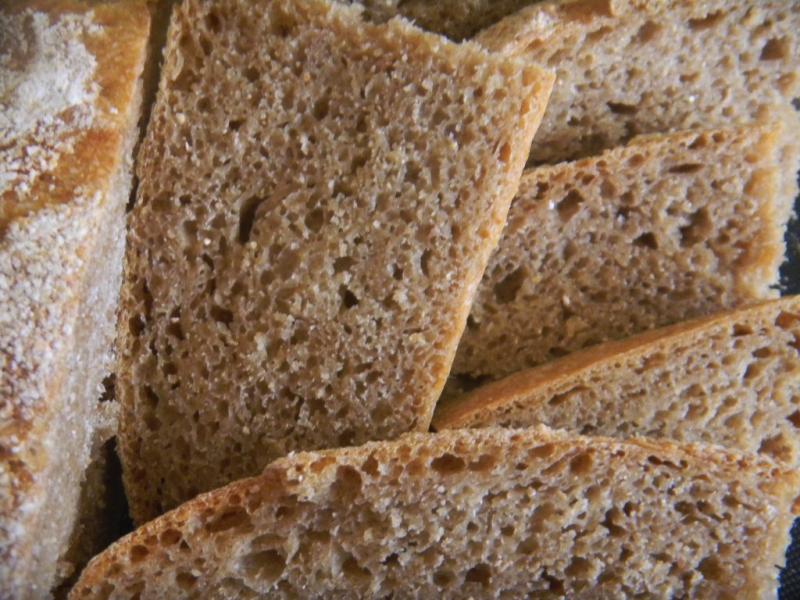 It steamed for 15 minutes and, once the steam came out, it baked another 10 minutes before hitting 205 F on the inside.  We left in on the stone with the oven off and door ajar until it hit 207 F on the inside when it was removed to the cooling rack.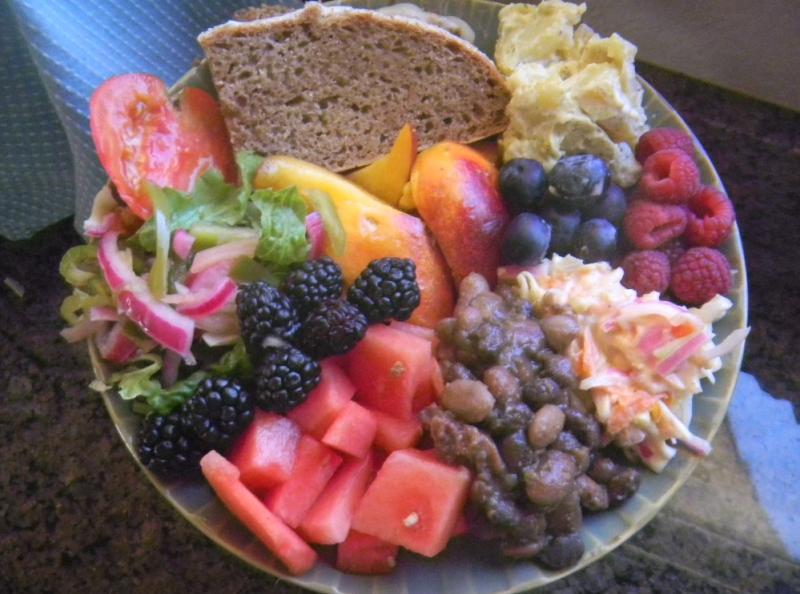 What a great lunch - this was a pate maison sandwich with melted pepper jack cheese and this bread - killer!
It spread out some, sprang and bloomed a little, less than out normal which means over proofing or too wet or both even though the hydration was 2% lower than normal – so I'm guessing over proofing at about 95% instead of 85%. It did brown, but hard to tell with the bran coating if it blistered.  The crust went very soft as it cooled.  Still, the crumb should be fairly open for a 50% whole grain bread but we will not know that until after lunch.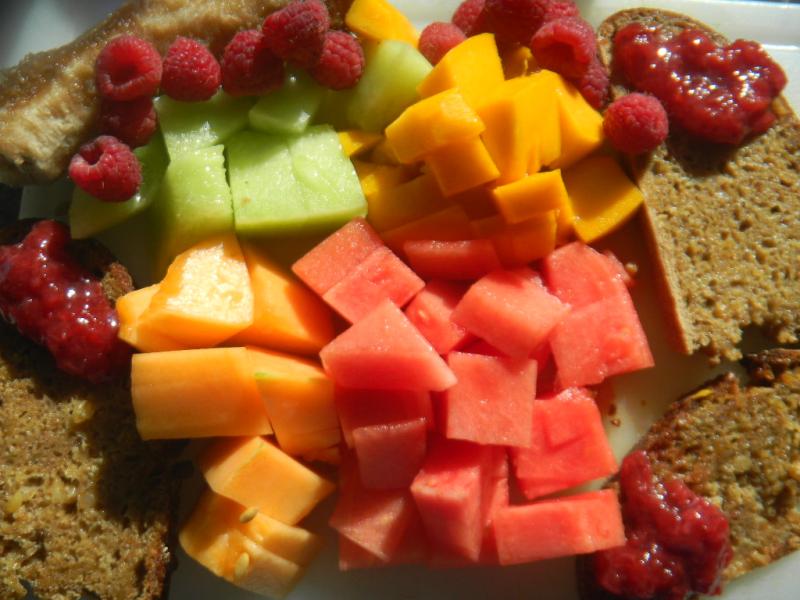 Last Friday's Ancient Grain Plotziade bake for breakfast - this bread is seriously good.
 The crumb came out less open than we wanted sue to it being over proofed.  Thank goodness we were dong this experiment to keep it from over proofing in the fridge and we managed to over proof it on the counter :-)  The crumb was soft and moist -  the crust softened even more.   The taste was complex and deep due to the grains used but it was not as sour as our normal loaf - don't like that but maybe it will be better tomorrow.  It makes a great sandwich bread and the lunch was fantastic. 
More new stuff  this week…..  Lucy was selected by the WonderMill folks to receive a brand new mill, a wonderful one by the way, so that she can complete the Grain Mill Wagon Challenge.   Way to go Lucy!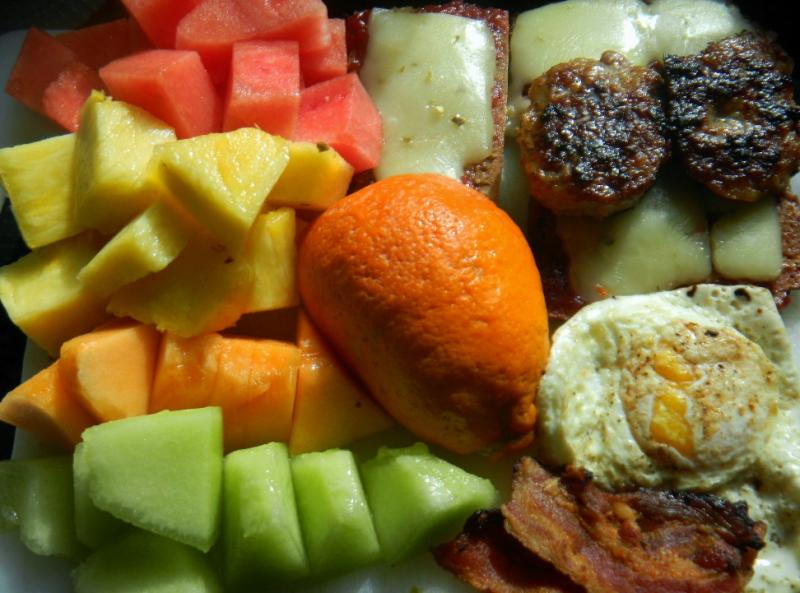 Another breakfast with last Friday's Pumpernickel Ancient bake
Formula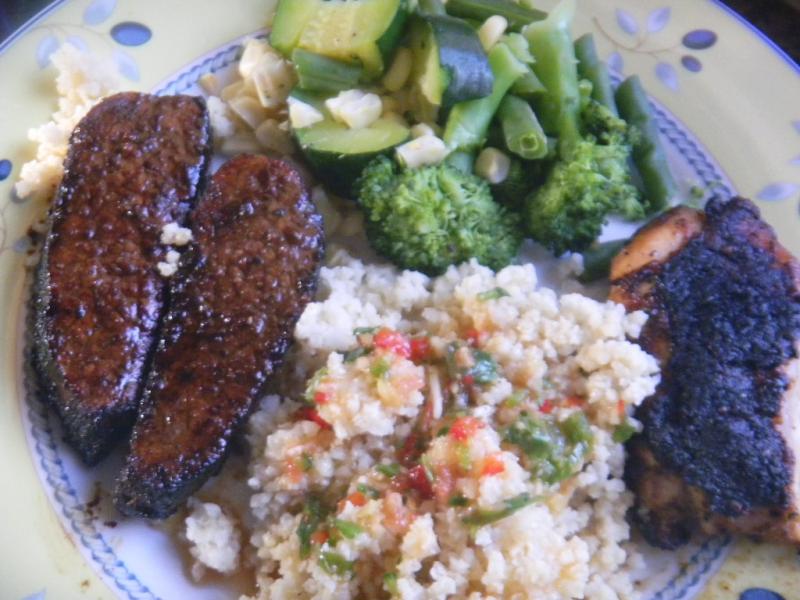 Chicken and pork with spicy quinoa.
| | | | | | |
| --- | --- | --- | --- | --- | --- |
|   | Build 1 | Build 2 |  Build 3 | Total | % |
| SD starter | 3 | 0 | 0 | 3 | 0.70% |
| 15% Extraction 10 Grains | 3 | 12 | 21 | 36 | 8.42% |
| Water | 3 | 12 | 21 | 36 | 8.42% |
| Total | 9 | 24 | 42 | 75 | 17.54% |
|   |   |   |   |   |   |
|   |   | % |   |   |   |
| Flour | 37.5 | 8.77% |   |   |   |
| Water | 37.5 | 11.24% |   |   |   |
| Hydration | 100.00% |   |   |   |   |
| Levain % of Total | 9.75% |   |   |   |   |
|   |   |   |   |   |   |
| Dough Flour |   | % |   |   |   |
| Ramona Pima Club | 39 | 9.12% |   |   |   |
| Haden Mills Farro | 39 | 9.12% |   |   |   |
| Spelt | 39 | 9.12% |   |   |   |
| Rye | 39 | 9.12% |   |   |   |
| Barley | 39 | 9.12% |   |   |   |
| Oat | 39 | 9.12% |   |   |   |
| Kamut | 39 | 9.12% |   |   |   |
| Einkorn | 39 | 9.12% |   |   |   |
| HadenMillsDesert Durum | 39 | 9.12% |   |   |   |
| Ramona White Sonoran | 39 | 9.12% |   |   |   |
| Dough Flour | 390 | 91.23% |   |   |   |
|   |   |   |   |   |   |
| Salt | 8 | 1.87% |   |   |   |
| Water | 296 | 69.24% |   |   |   |
| Dough Hydration | 75.90% |   |   |   |   |
|   |   |   |   |   |   |
| Total Flour | 427.5 |   |   |   |   |
| Water, Soaker & Scald Water, | 333.5 |   |   |   |   |
|   |   |   |   |   |   |
| Whole Grain Equivalent % | 50.00% |   |   |   |   |
| Total Weight | 769 |   |   |   |   |
| Hydration w/ Levain | 78.01% |   |   |   |   |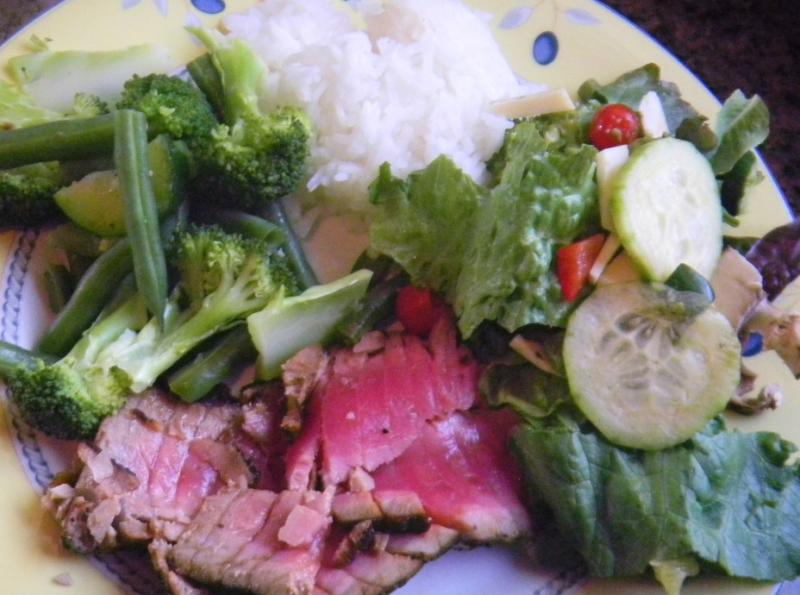 Our favorite barely grilled Tuna