Bratwurst Roll and Black Forest
Since late April (last month), I have been baking regularly for my first client. (Hooray!) Customized to their needs, I created the "Bratwurst Roll", perfect for... Well, you guessed it, hot dogs and sausages.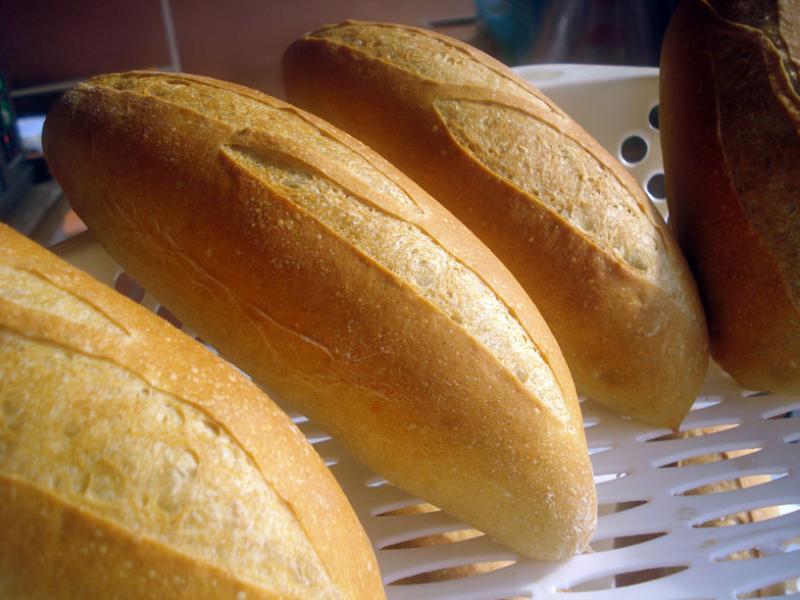 The Bratwurst Roll is about 7 inches (18 cm) in length and consists of the same ingredients for our German bread rolls (Brötchen). In fact, they're both the same bread, just in different sizes.

Nice and efficient!

Also, I recently learnt that customers were requesting for the Bratwurst Rolls from our client's establishment. Now keep in mind, the Bratwurst Rolls are not sold separately on their menu. Now imagine a restaurant bar selling just bread to their customers... Of course, I was ecstatic to hear that my breads were being recognized and appreciated for its quality.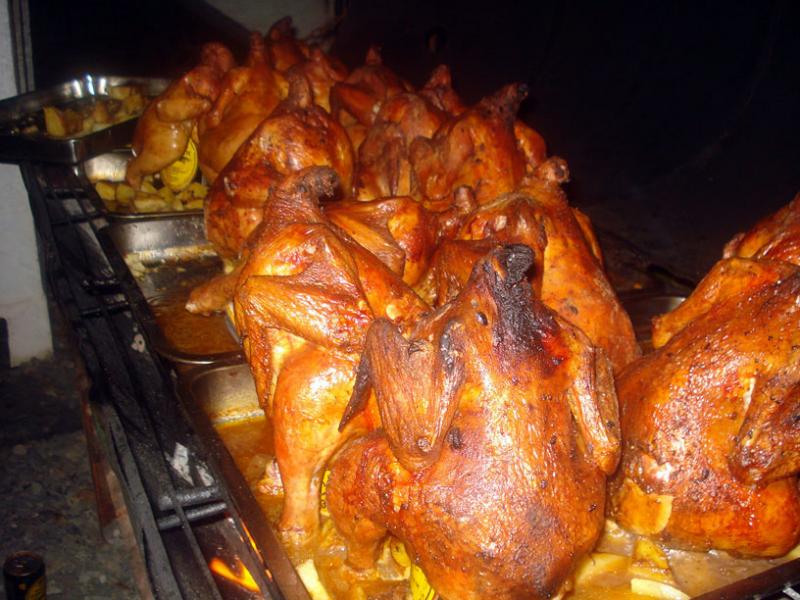 Last weekend our client celebrated their restaurant's 3 year anniversary. They hired my business partner Michael, a professional caterer, to cook several rows of chicken roasts, including roasted potatoes, sweetcorn, pasta salad, and, of course, my bread.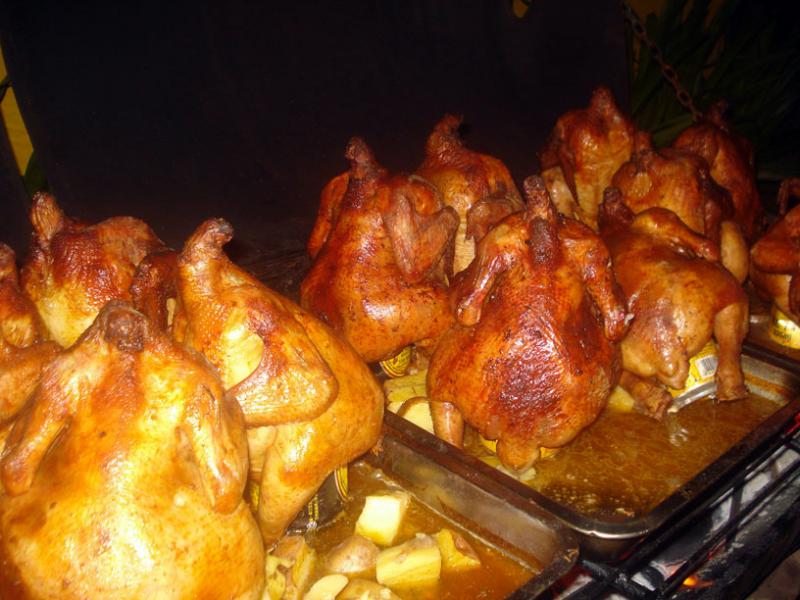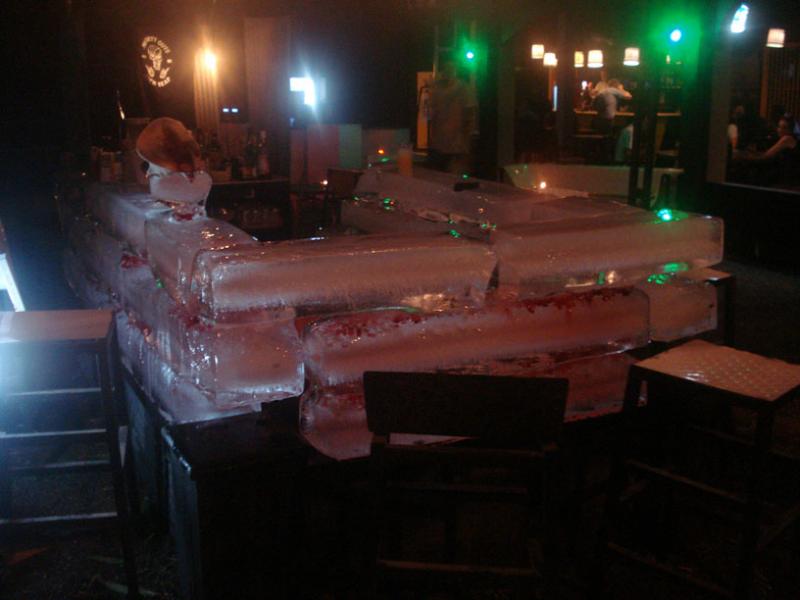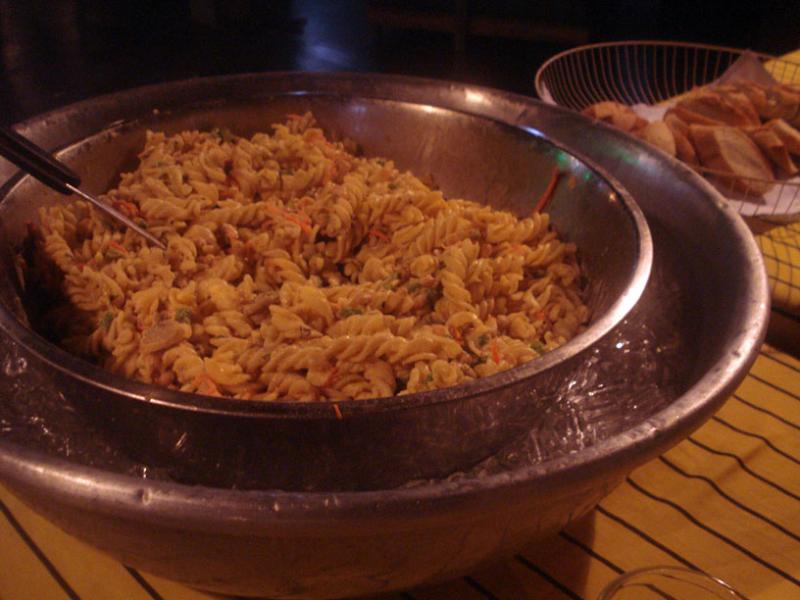 Yes, your eyes are not fooling you. My bread were placed and nestled into a fan guard. But don't be alarmed, this is consistent with the restaurant's theme. The venue literally has pieces of junk as fixtures and furniture. It's rather nifty, I have to say!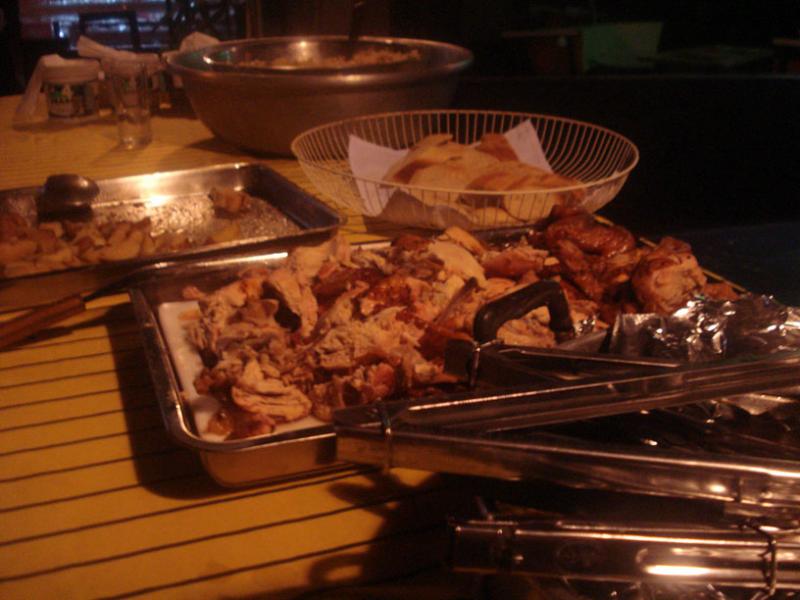 For me, the most memorable moment of the restaurant's anniversary party was when a man returned to the serving area (above) for a second round of food. This time, however, he filled nearly half his plate with bread. I tell ya', a smile was fixed onto my face for hours.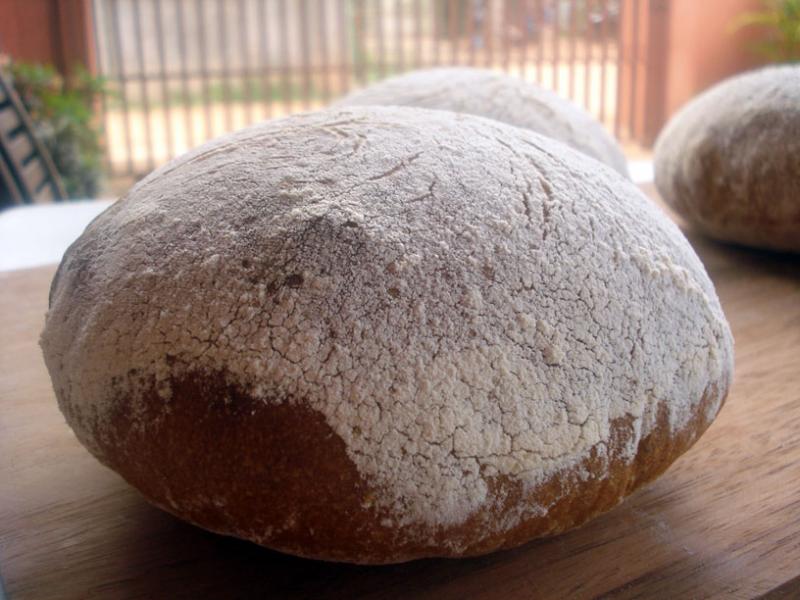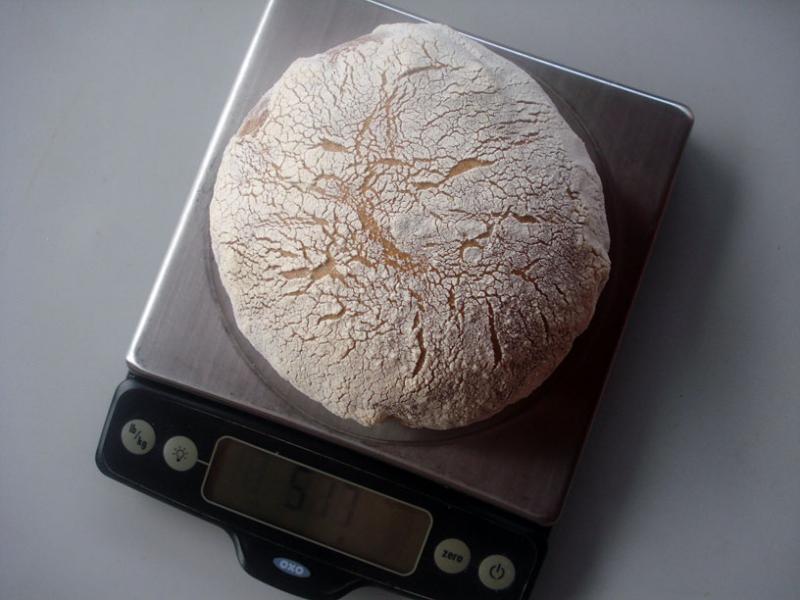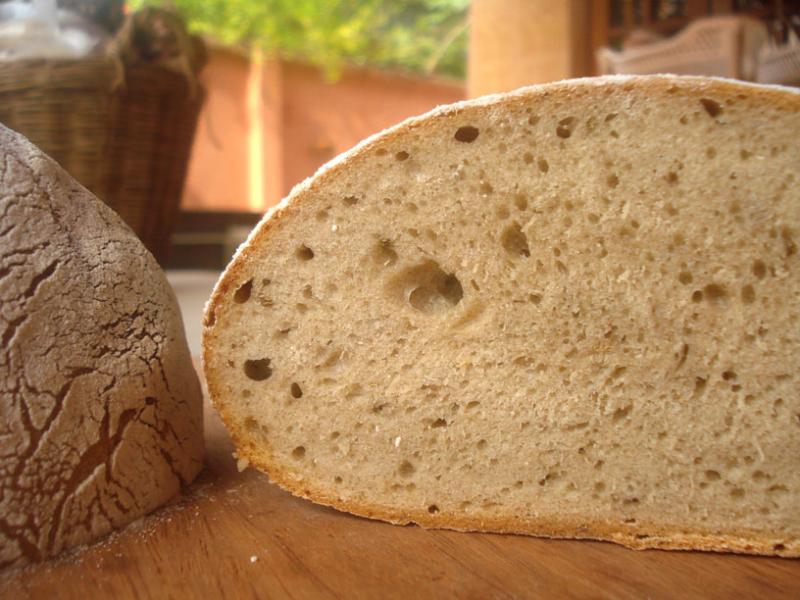 For about a month now I've been developing a new rye bread, which I call the "Black Forest". The formula is a combination of Jeffrey Hamelman's Light Rye Bread (from his renown book Bread) and a bread called "Schwarzwälder Kruste" (Black Forest Crust) by a professional German baker. The flavour is scrumptious, but unfortunately I'm unable to achieve consistency in the crumb. There were a few occasions when the "baker's bedroom" would appear, a large gaping hole beneath the upper crust, and at other times the cavern did not appear at all. I've tried docking the dough with a wooden skewer to prevent such issues from occurring, but it's not working as well as I want.

The only solution I can think of now is to reduce enzymatic activity. Perhaps I need to use less water for the starter, shorten the dough's bulk fermentation, or use a cooler which I currently don't.

I know I haven't provided much details about my formula or procedures, but any tips is appreciated. 

Thank you and jolly bakings, my friends,

Zita