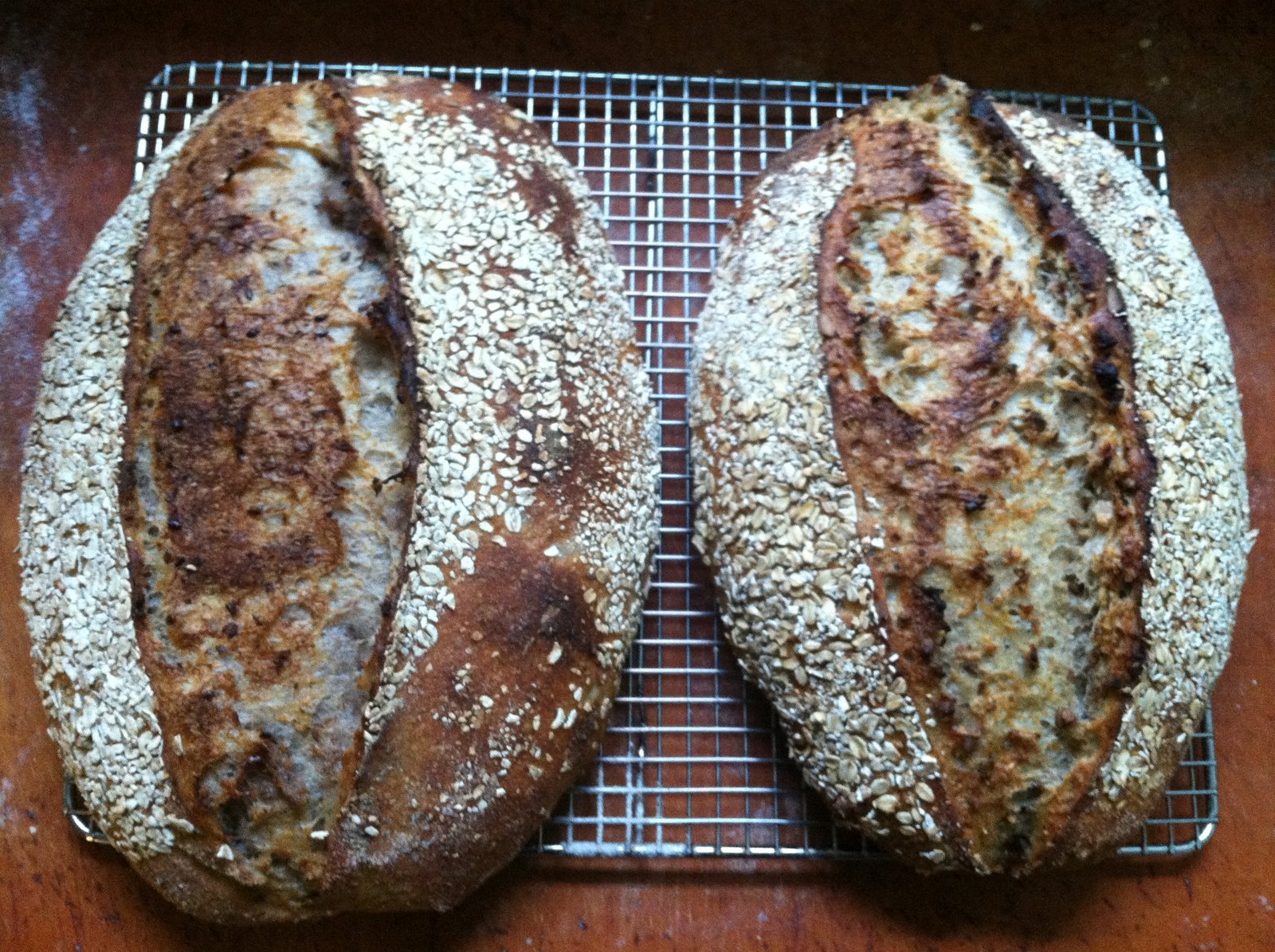 Hi! I've been jumping around Tartine book 3, with the idea of being disciplined and baking the same kind of loaf over and over to help my technique. I think I like the improvements that are happening for sure, and I'm pretty proud of some of these loaves lately. 
The one on the left is Barley Porridge with flaxseed and the one on the right is Oatmeal Porridge with almonds. The pre-porridge dough on both is the same, so I was interested to see how different the hydration felt between them (maybe it was user error on the weighing).
Crumb still seems a little dense on these, despite good overall volume. I've been proofing in the fridge, and I think they've been getting to "well-proofed" rather than "slightly underproofed" like might be ideal, which may have led to the crumb issue.
Still delicious and I'm very happy with the appearance and flavor. Enjoy!