San Francisco-style Sourdough with Increased Whole Wheat
I usually make this bread as  500g boules, but the beautiful large bâtards and miches I've seen  from Josh, Syd and others in the past week or so had me craving a larger loaf. So this 1kg bâtard was baked this afternoon, and it is good. I think it's kind of pretty, too.
The formula for this bread is in San Francisco-style Sourdough Bread with increased whole wheat flour, except I boosted the hydration by about 30g or so. I've been doing that pretty regularly. I'll have to actually weigh the additional water and recalculate the hydration one of these days. I'm guesstimating it is about 81%.
I baked this loaf at 460dF with steam for 15 minutes, then at 435dF Convection for another 20 minutes.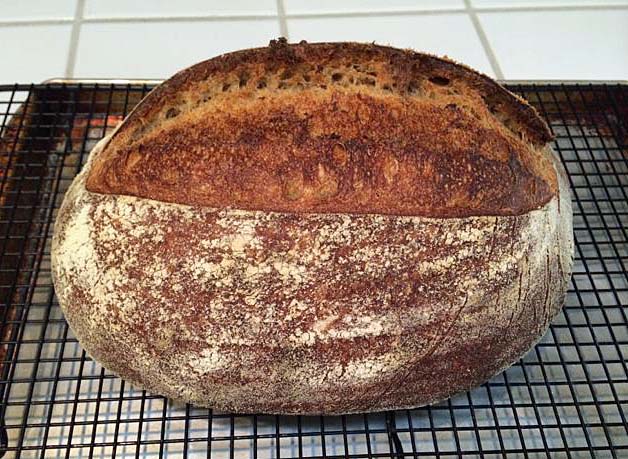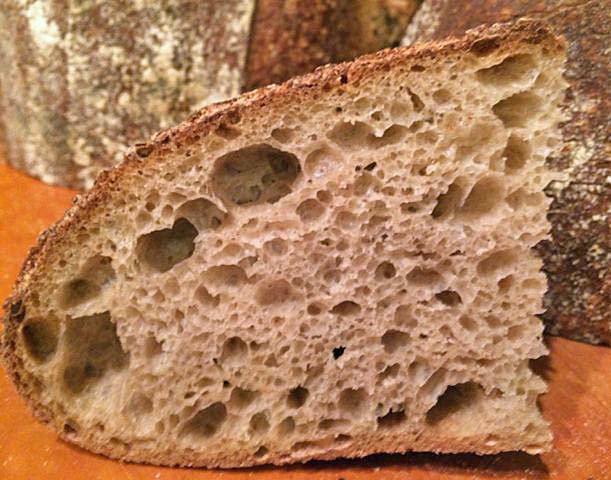 Happy baking!
David