Half Whole Grain SD Garlic Naan, Onion and Cilantro
We decided to grind up some more whole grains to feed then 15% extraction to this Levain Beast.  It loved the hard bits and doubled in less than an 2 hours again as we pulled out 100 g to make the naan.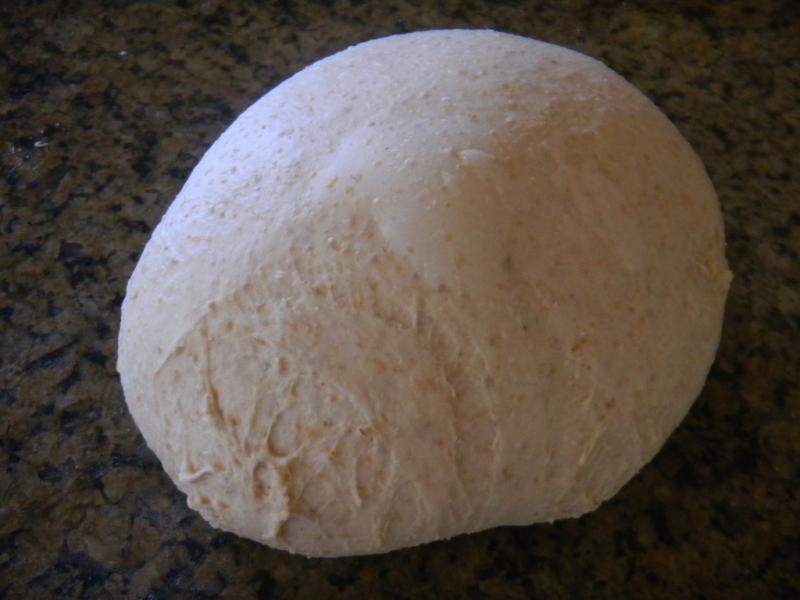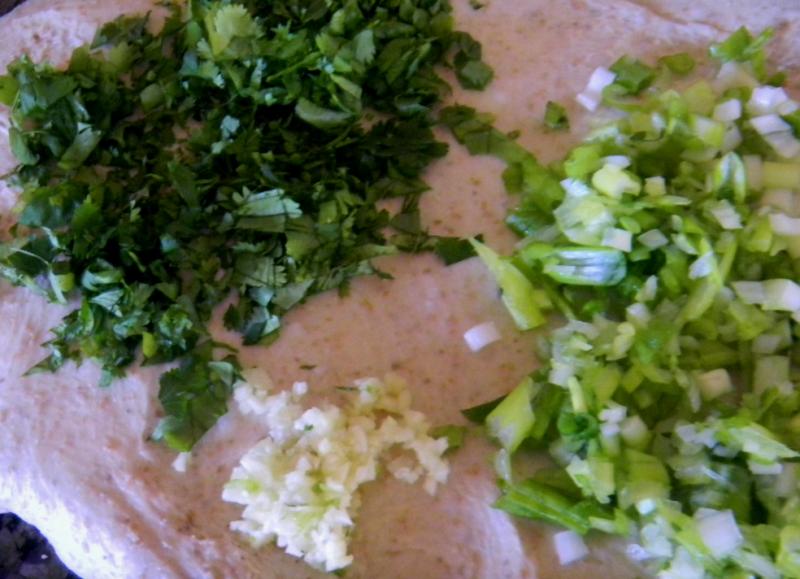 We needed a special naan because we were making a special; Thai red curry that had some extra red curry paste, Tom Yum paste a; habanera, Hatch, Serrano and jalapeno pepper added to go along with the normal Thai Bird chilies just to make it hot enough so that my daughter will eat it.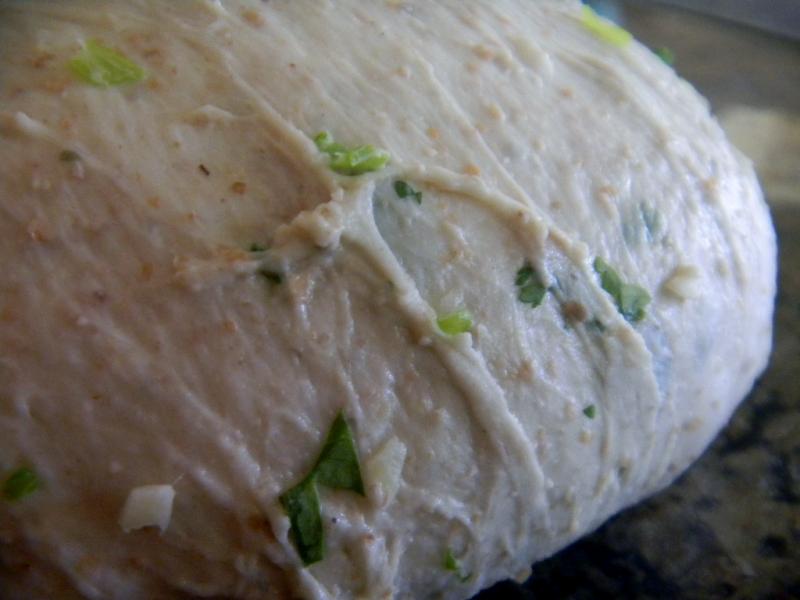 This was killer Thai and the naan was killer too.  The normal 8 multigrain flours adding up to about 50%, the same versatile 1:2:3 formula.   The same method of mixing with half hour rest,  slap and folds followed by stretch and folds and this time mixing in the garlic, green onion and cilantro and a 5 hour retard.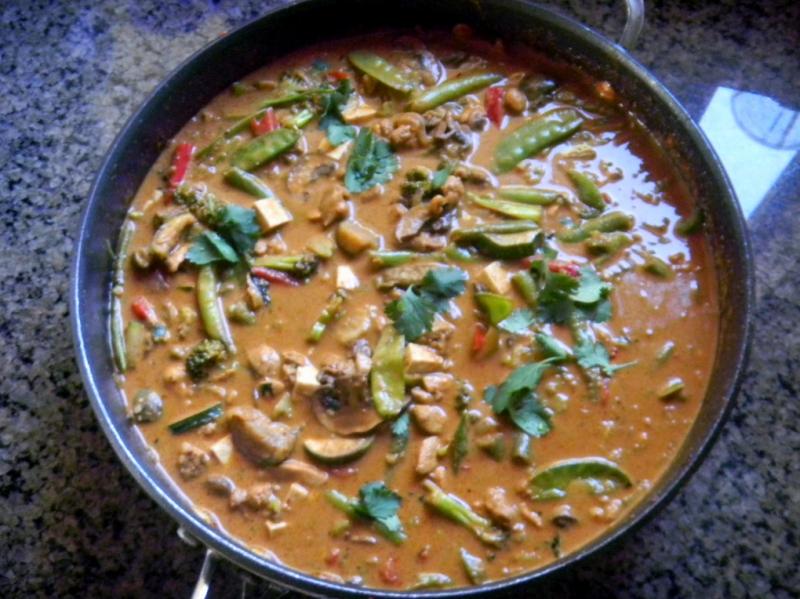 I'm pretty sure Lucy can make just about anything SD with this recipe.  It is just as good as naan as it is a SD boule and would male great pizza.  My daughter says that SD can't he used for naan, since naan isn't SD,  but she did like the crunchy crispness even when brushed with butter coming out of the oven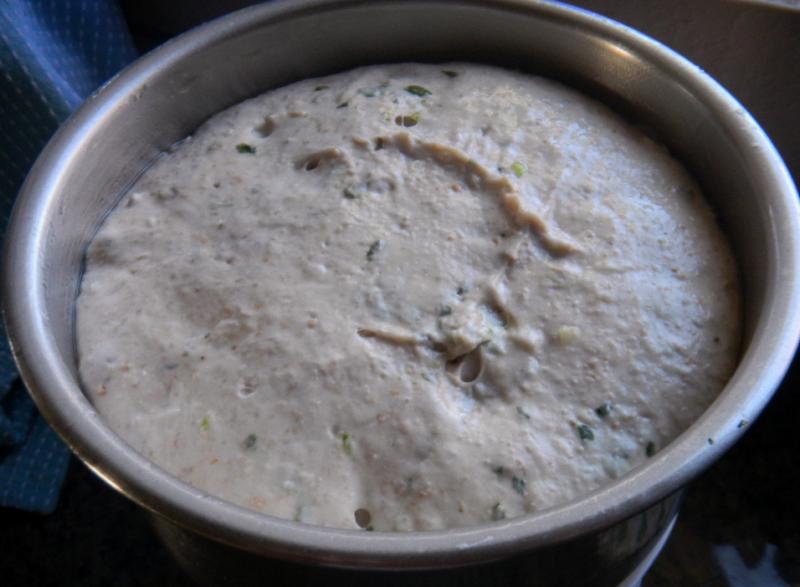 These were baked until the brown spots appeared – about 2 minutes each side in a 550 F oven with two stones top and bottom,  I thought the naan was as good as it can get using SD- but the curry was ……killer - and would taste fine on a SD flip flop.  The biyrani basmati rice was first rate too.  Wish we could eat like this every night.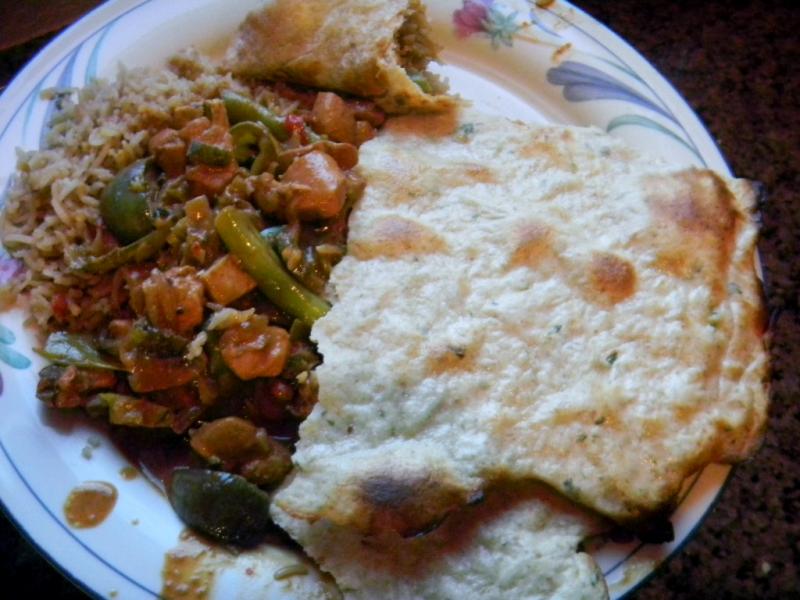 Formula
| | | | | | |
| --- | --- | --- | --- | --- | --- |
|   | Build 1 | Build 2 |  Build 3 | Total | % |
| SD starter | 10 | 0 | 0 | 10 | 2.87% |
| 11% Extraction Multigrain | 0 | 0 | 0 | 0 | 0.00% |
| AP | 0 | 0 | 0 | 0 | 0.00% |
| 15% extraction Multi-grain | 6 | 12 | 26 | 44 | 14.67% |
| Water | 10 | 10 | 26 | 46 | 15.33% |
| Total | 26 | 22 | 52 | 100 | 33.33% |
|   |   |   |   |   |   |
|   |   | % |   |   |   |
| Flour | 49 | 16.33% |   |   |   |
| Water | 51 | 17.00% |   |   |   |
| Hydration | 104.08% |   |   |   |   |
| Levain % of Total | 16.47% |   |   |   |   |
|   |   |   |   |   |   |
| Dough Flour |   | % |   |   |   |
| AP | 300 | 100.00% |   |   |   |
| Dough Flour | 300 | 100.00% |   |   |   |
|   |   |   |   |   |   |
| Salt | 7 | 2.01% |   |   |   |
| Water | 200 | 66.67% |   |   |   |
| Dough Hydration | 66.67% |   |   |   |   |
|   |   |   |   |   |   |
| Total Flour | 349 |   |   |   |   |
| Water | 251 |   |   |   |   |
| T. Dough Hydration | 71.92% |   |   |   |   |
| Whole Grain % | 53.95% |   |   |   |   |
| Total Weight | 607 |   |   |   |   |
| Hydration w/ Adds | 71.92% |   |   |   |   |
|   |   |   |   |   |   |
|   |   |   |   |   |   |
| Add - Ins |   | % |   |   |   |
| Butter | 0 | 0.00% |   |   |   |
| Sugar | 0 | 0.00% |   |   |   |
| Cream Cheese | 0 | 0.00% |   |   |   |
| Egg | 0 | 0.00% |   |   |   |
| Non Fat Dry Milk Powder | 0 | 0.00% |   |   |   |
| Total | 0 | 0.00% |   |   |   |