Lucy loves naan more than she loves Indian food but she really loves Indian food the best of all.  So when she found out we were going to make Fusion Chicken Curry for dinner at 10 AM she was a little put off since she likes her naan to snea a long cold nap in the fridge just like pizza dough.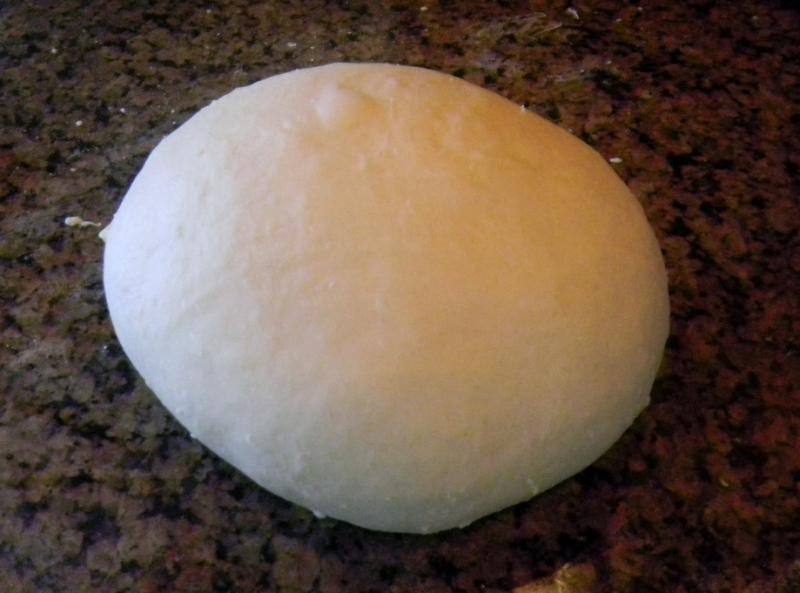 But, she thought she had enough time to at least get a poolosh going to increase the flavor a little bit, even though that might be a myth, when the poolish is only 5 hours old.  She mixed a pinch of ADY with 60g each of milk and AP to make it 20% of the total and put it on the heating pad at 82 F for it to do its thing.  The recipe for 5 naan is:
350 g of flour 100%
250 g of milk 71 %
7 g of salt
pinch of ADY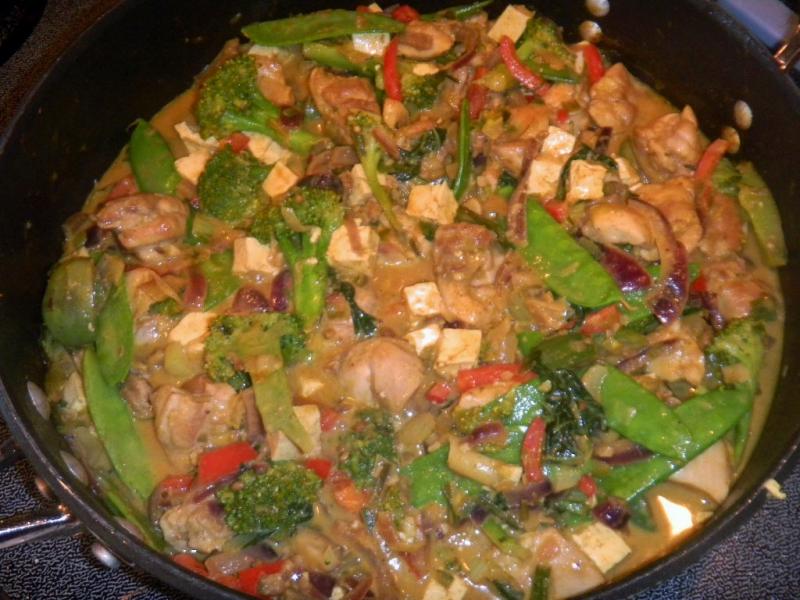 Some folks would throw some about a T of sugar in there but we don't like sugar around here very much.  The key is to have a wet dough that isn't sticky.  After 5 hours of poolishing we did enough slap and folds to get the dough smooth, non sticky and have little blisters under the skin – about 6 minutes for this little bit of dough.  Then we let it sit on the heating pad for 3 hours when it puffed itself up nicely after 1 S&F at the one hour mark.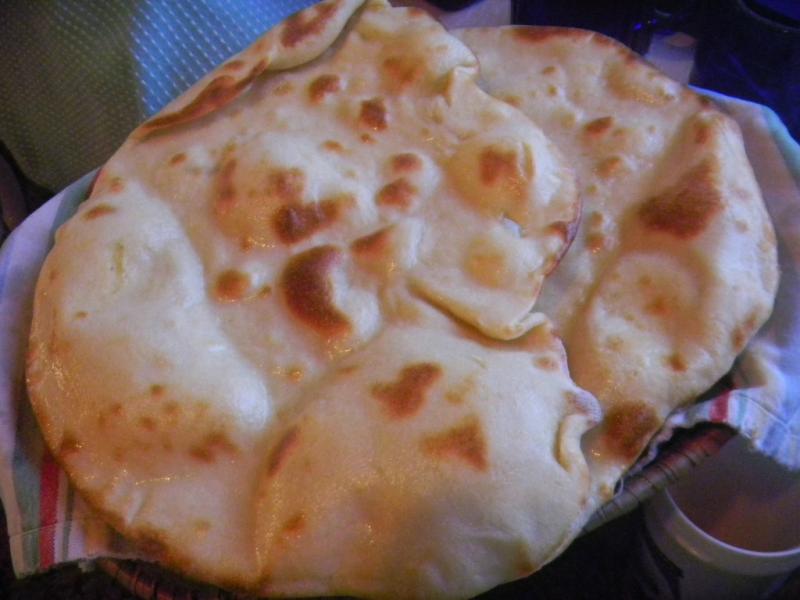 We fired up Big Old Betsy to 500 F and moved the top and bottom stones a little closer together but leaving them far enough apart to get the naan between them without burning ourselves too much.  For 3 of us we divided the dough into 5 pieces and rolled the out several times to get it as thin as we could.  We don't like thick naan.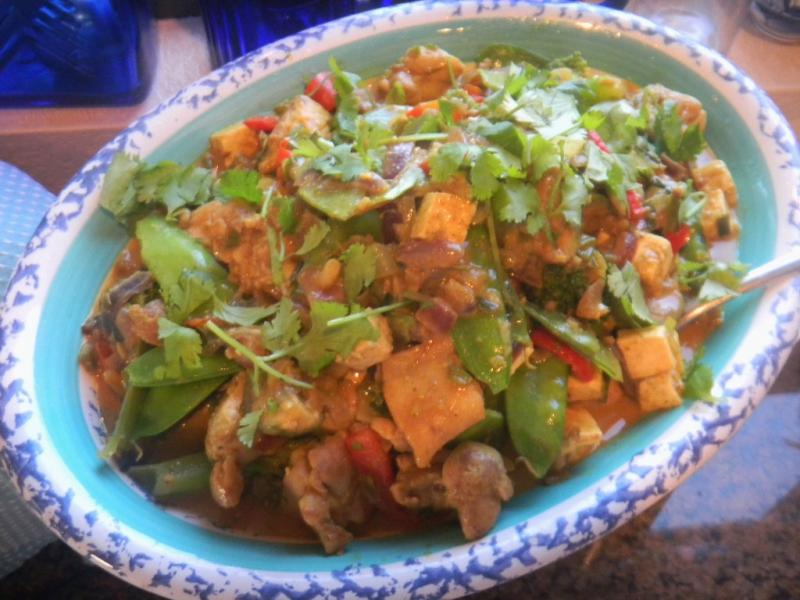 We cooked them 2 at a time, 2 minutes a side by putting the first one in for 2 minutes and then turning it as we put the 2nd one in, then pulling the first one after another 2 minutes while turning the 2md one and putting the 3rd one in.  The naan were brushed with Mojo de Ajo as they came out of the oven.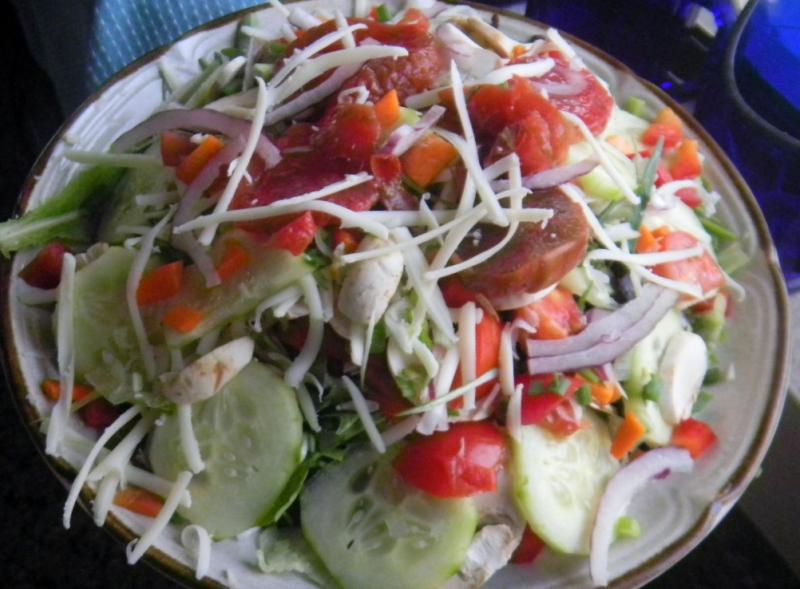 Lucy say's not to forget the salad.   The naan were pretty tasty and held the Indian / Asian curry perfectly.  Fusion Curry has the normal Indian suspects in it using coconut milk to make the sauce and with the addition of broccoli, pea pods and tofu.  Breakfast and lunch were pretty good too ..using Friday's 50% whole grain 10 grain bread for a P&J  with the usual fixings.