Tartine 3 barley porridge - help incorporating porridge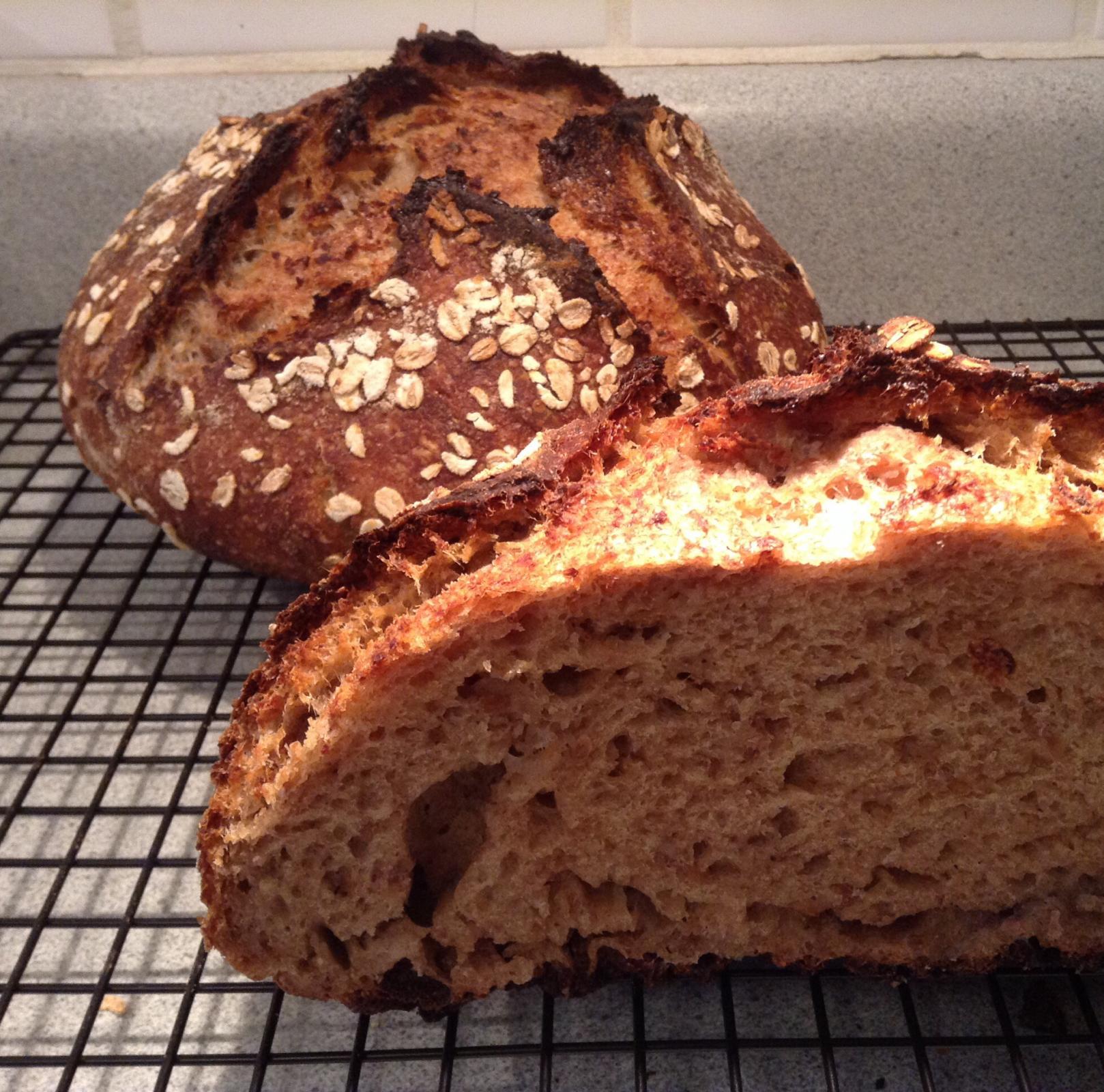 Weird photo but completely delicious bread. My second favorite so far from the new book, after sprouted amaranth.  Very annoying to incorporate the porridge.  I have arthritic fingers, so it was painful as well.  Took maybe 10 or 15 minutes to squish it in after the second S&F.  I figure it was so difficult maybe I should try it the dough hook in the kitchenaid on lowest speed next time?
Also, I prefermented the 250g of barley flakes in 500g of water and 1TB young leaven for 7 hrs before cooking it on stove, but after 7 hrs the water was soaked in and it was very stiff to stir on the stove.  He mentions that oats are thirsty and need 750g water - maybe the same for barley?