Helps! Recipe between Tartine and Lahey for sourdough...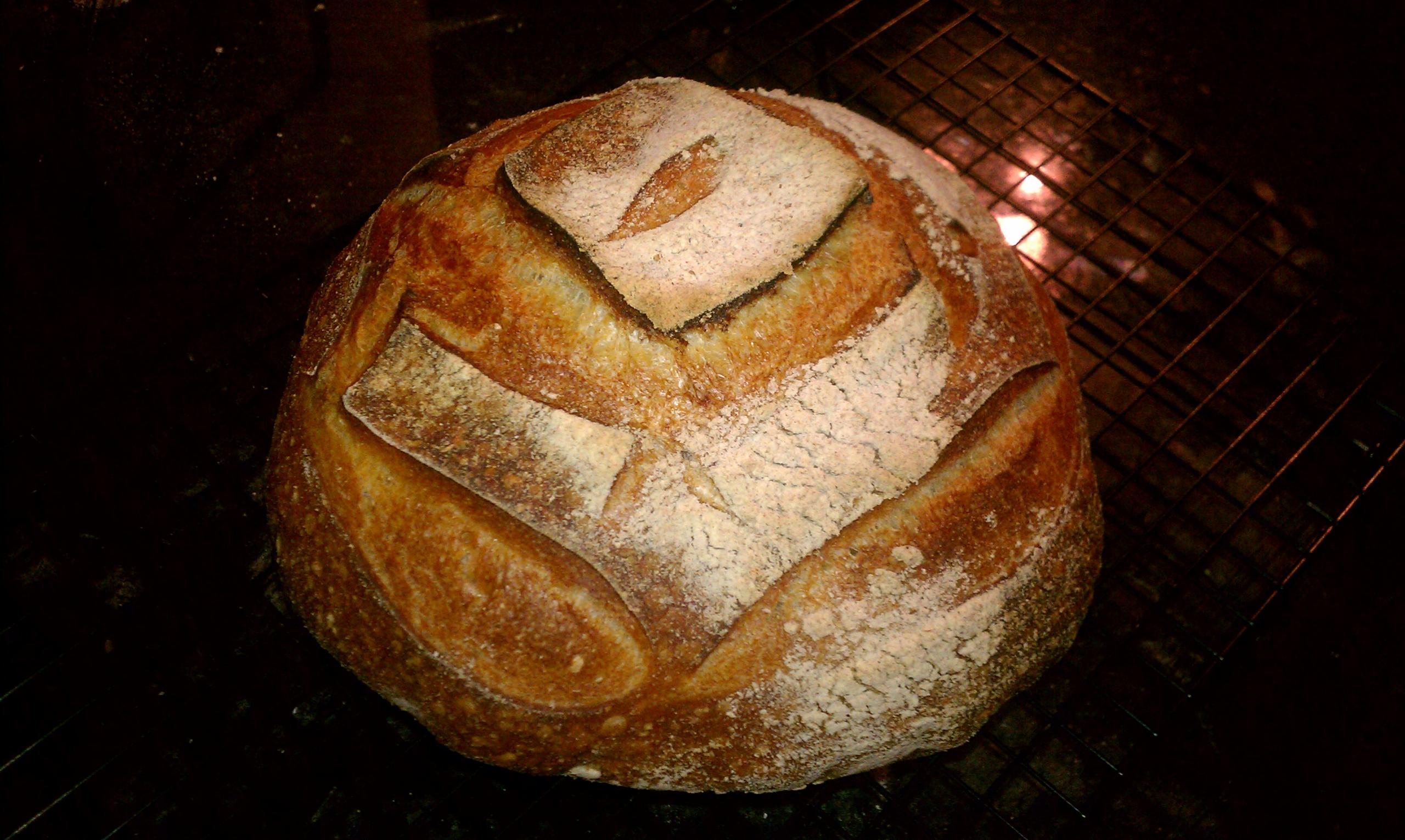 First there was Lahey's bread in the NYT: awesome.
Then there was Reinhart's "Artisan breads everyday": awesome.
Then there was Robertson's "Tartine": Oh yeah!!!!  
Candidly, so far Tartine is my favorite, BUT, it's TIME CONSUMING and a PITA (Pain In The A**).  
I've got my sourdough in the fridge, but I need ideas what to use it for.  I've seen recipes on a few websites, but they call for 1C of starter.  This seems like a lot when I'm used to making a levain with 1T of starter from Robertson.  
Other goals are to find other recipes for my starter: pancakes, bagels, etc...  Suggestions are welcome.
1) Can someone point me in the direction of really good sourdough bread that isn't as time consuming or detailed (e.g. 80-degree water, than 78-degree water) as Tartine?
2) Can someone advise how to convert a bread recipe using commercial yeast, to starter?
Thanks all!
Happy Baking,
Joel
Note: I've included a picture from one of my babies!  Looking at it is making me hungry!