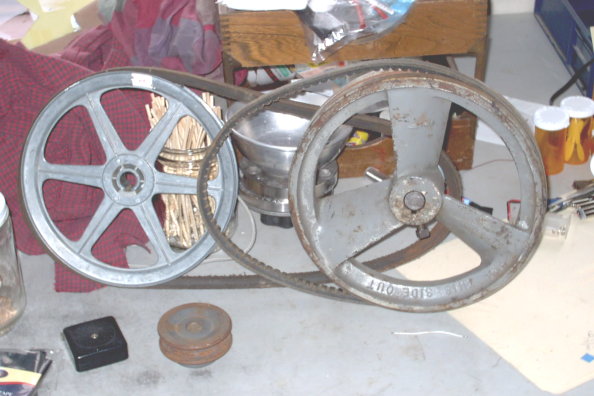 New-ish to baking bread, I've got 2-3 yrs of baking loaves with KA and Fleishmann's yeast, trying to save money. I think my loaves came to $0.76 each, but it's still straight carbs, now I have finally gotten the scratch together to buy a grain mill. I'm working on motorizing it with recycled parts, ie. I have a 3/4 hp motor out of a gas pump, and a compressor flywheel/pulley sheave, and other bits and bobs from the hardware store.
I have to brag about my sponge. I've got what looks to be a very good sponge going. I took a few pieces of quaking aspen bark in the dead of winter and it bubbled within a few hours, threw the bark away, and babied the colony for 11 days, and got a fruity, banana-like, fruity alcohol smelling, bubbly sponge. Once I'm motorized (a few days) I will be doing a few runs of bread.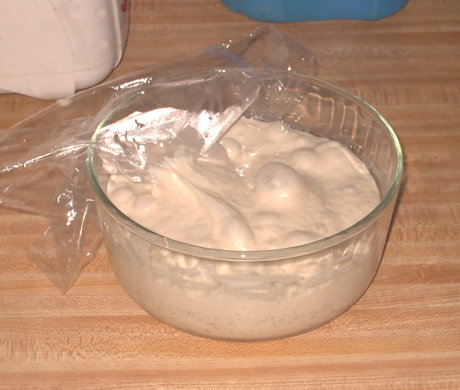 I'm going to completely phase out refined flour. I realize that that stuff is nasty, when it's compared to whole ground wheat. 
I have a fantastic wild blackberry patch, and want to see if I can get some yeast from them, too.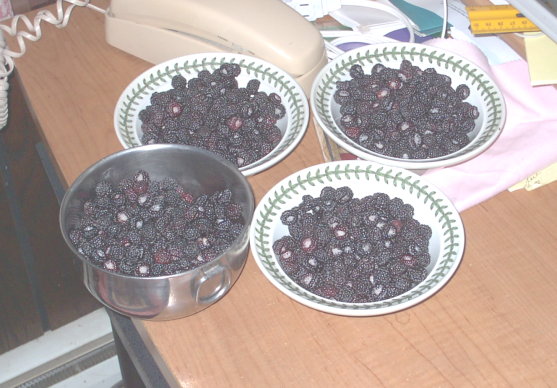 This wild yeast business is bringing out the biology class in me!
Here's my pulleys I'm using to gear down my grain mill: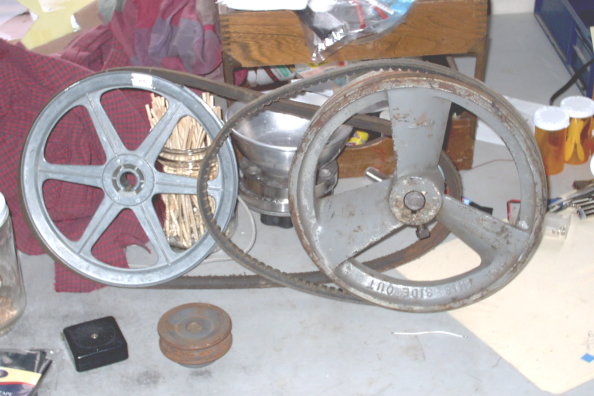 I made a loaf in a glass dutch oven the other day, and pondered whether I should photograph it for y'all, but we ate it :)
I'll stop here and get back into the shed to work on the motorizing setup.