A good burger starts with a good bun.
I've been craving a little burger action this week and thought why don't I try my hand at baking some buns.  After all, everyone knows that you can't have a good burger with out a good bun.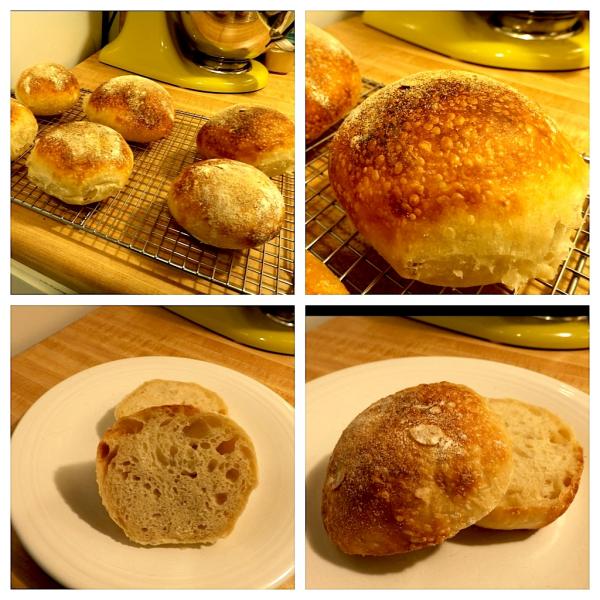 These were done with just bread flour and 75% hydration.  I used the Ken Forkish method- autolyse, pinch and fold salt and yeast into the dough and several rounds of stretching and folding.  I bulk fermented in the fridge over night and shaped and proofed in the morning.  I think the cold ferment is why I got some good blistering.  The crumb was a bit dense in places, but over all they weren't bad.  My wife and I both prefer softer buns, so I ended up going in a different direction today.  
I used eggs and milk with the next batch.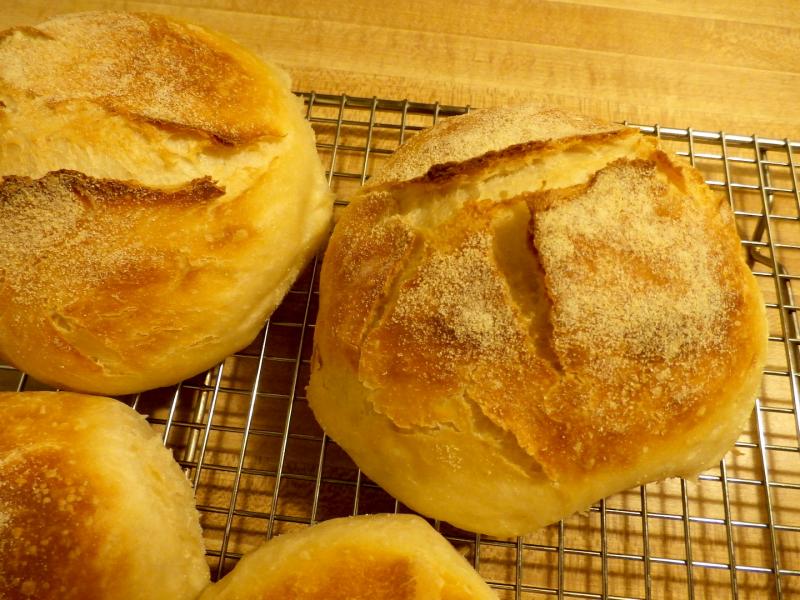 Here's the recipe I used:
500g bread flour
100g water
200g whole milk
1 egg, plus 2 egg yolks
10g salt
1 1/2 tsp yeast
20 min autolyse with flour, milk and eggs.
Add salt and yeast, use pinch and fold to incorporate.
30 minute rest followed by stretch and fold.
30 minute rest followed by stretch and fold.
1 hr bulk rise.
shape in to rolls, 1 hr proof with dimple test.
Baked in wider dutch oven at 450 degrees.  20 min with lid on, 20 with lid off.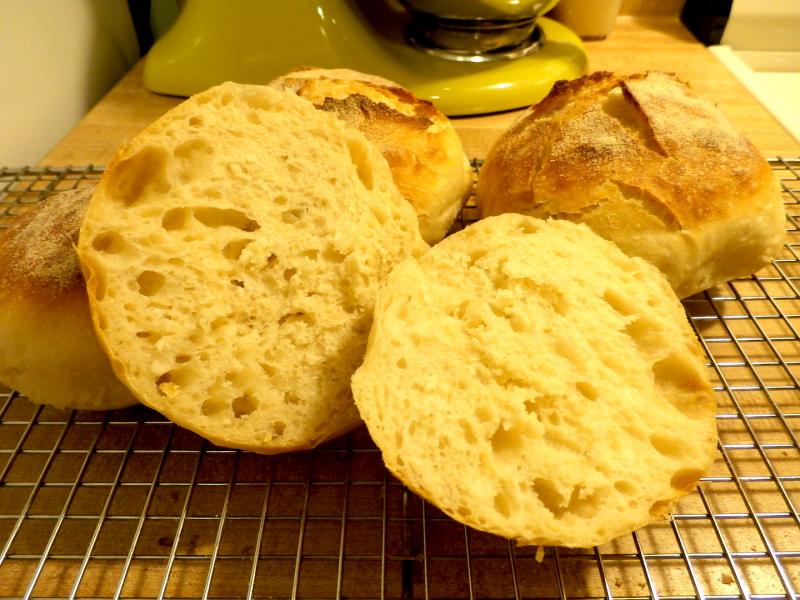 It was interesting baking them in the dutch oven, I just loaded them in there like rolls.  They got a pretty big oven spring and developed crack on the top as you can see.  I was surprised how crisp the crust was considering the eggs and milk in the recipe.  The flavor was great and the crumb was really tender.  I ended up using more yeast in the recipe just to move things along so we could eat them for dinner.  All in all I was pleased with the result, especially for winging it on the recipe.
I do have a question for the community.  Do I need to be cautious with using eggs and milk in a longer proof if I wanted to dial the yeast down?