December 7, 2013 - 11:34am
Sinclair's Bakery Potato Rolls - Made With Poolish
We needed some Hamburger Bun for Friday night's monthly HB feast and have also wanted to make Mark's rolls found here:
http://www.thefreshloaf.com/node/32954/potato-rolls-video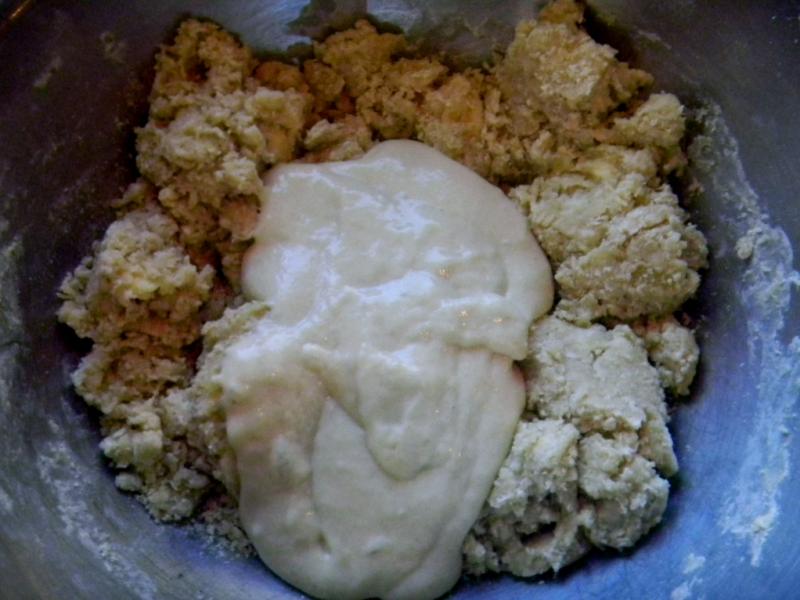 I'm pretty sure that these aren't supposed to be HB Buns but they looked close enough to me to give them a try and I'm glad we did.  They turned out great – s good in fact I didn't even get a crumb shot or a HB picture either,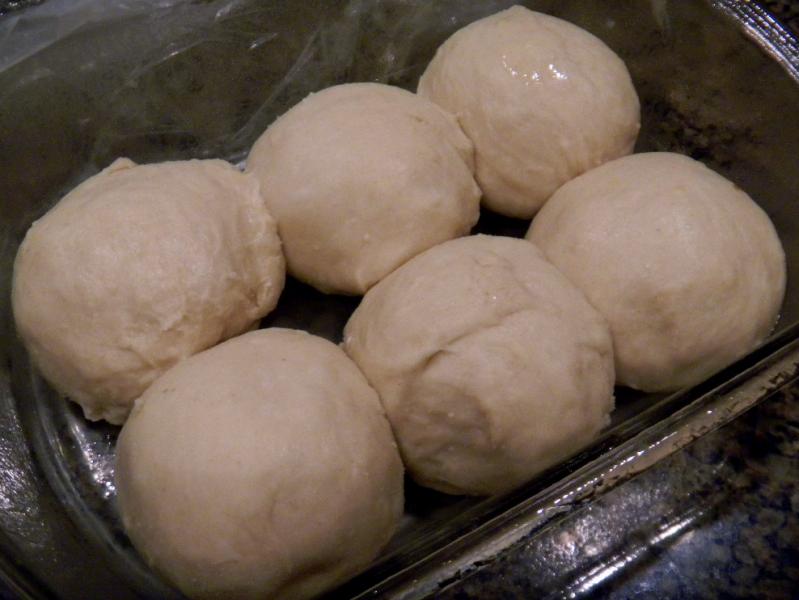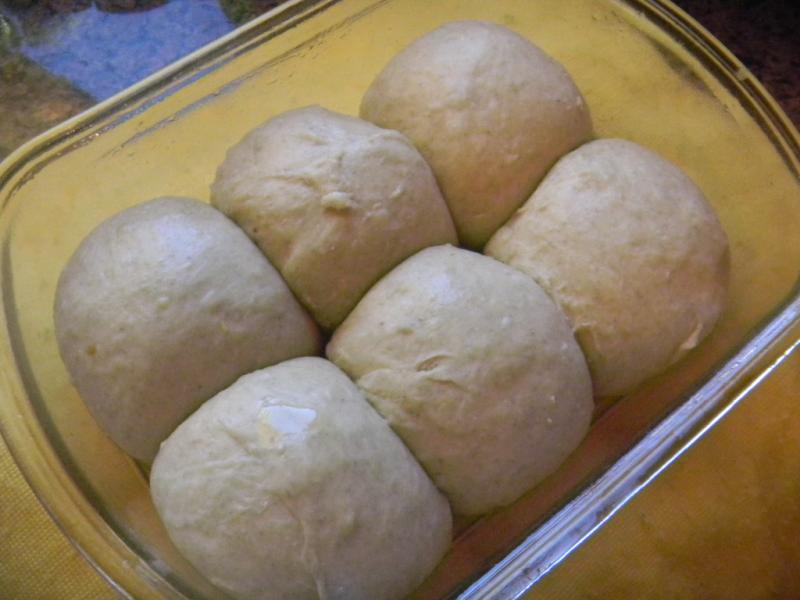 We were so hungry the burgers so good - they just disappeared.  We cut the recipe by a factor of 6 to get 6 rolls instead if 36 and used a 50 g each flour, water and a pinch for yeast for a 6 hour poolish instead of a straight dough hoping to improve the flavor some. 
The attached formula is the same as Mark's otherwise and the method the same except for out slap and folds in place of kneading and we baked the rolls in a Pyrex pan instead of on parchment which extended the bake time quite bit.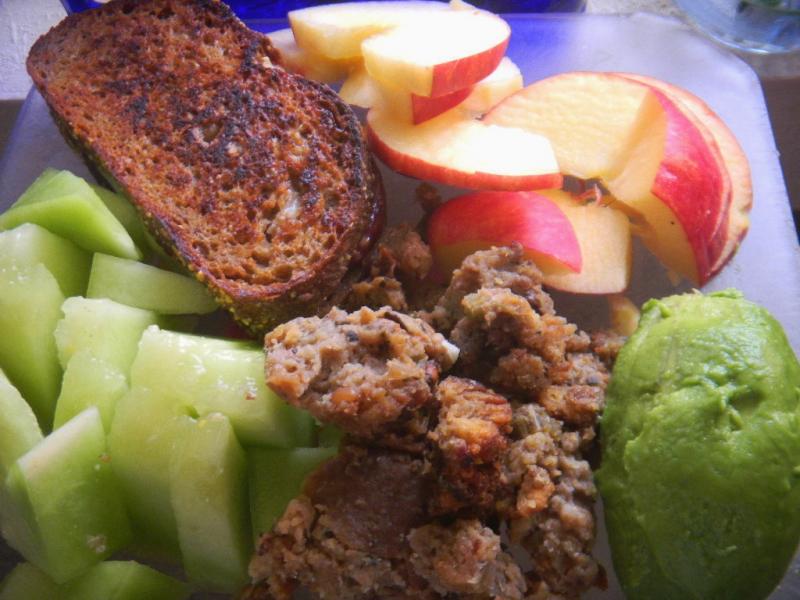 If we were going to do it again I would up the temperature to 350 F instead of 325 F in baking in Pyrex to bake them faster and improve the browning.  but it is probably better to just bake them on parchment as individual rolls like Mark does.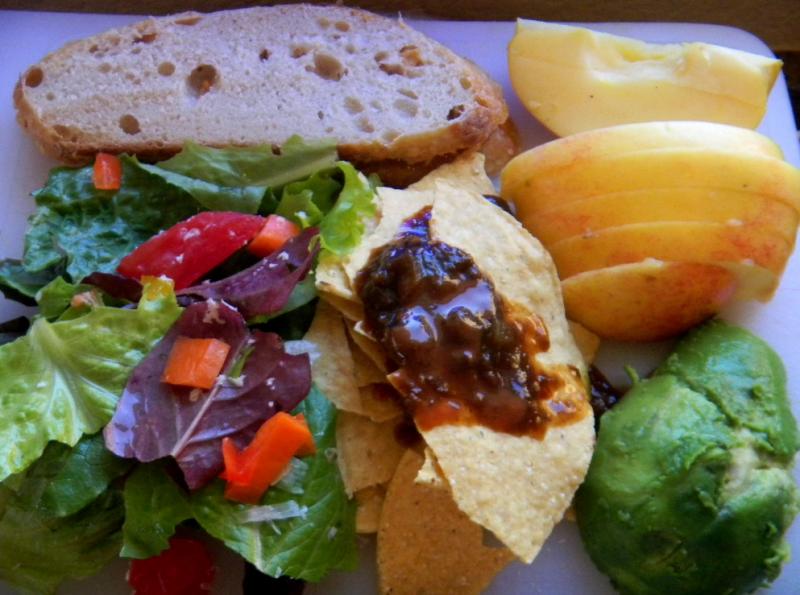 Regardless, these are some fine tasting rolls and I'm glad there are 3 in the freezer for next month's Burger Night. Thanks for the recipe and video Mark!  Love your rolling bakery too.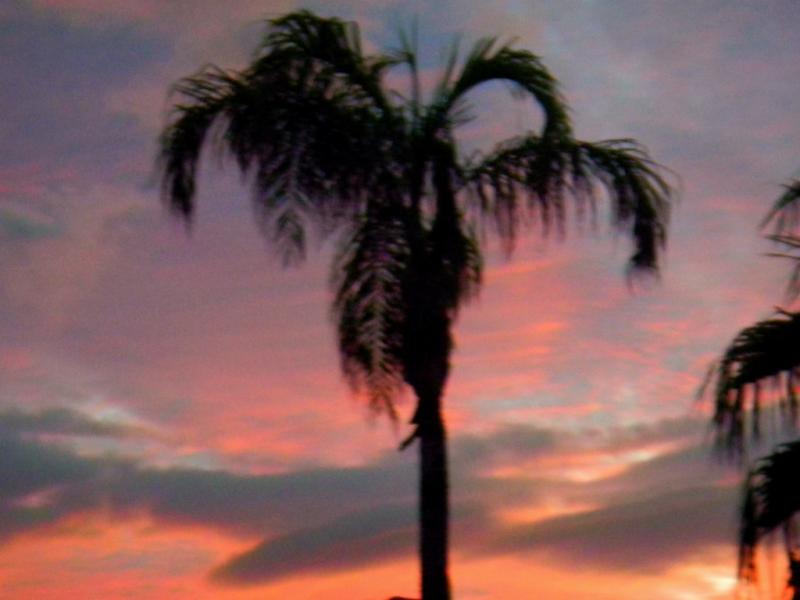 Formula
| | | | | | |
| --- | --- | --- | --- | --- | --- |
|   | Build 1 | Build 2 |  Build 3 | Total | % |
| Pinch of ADY Yeast | 0 | 0 | 0 | 0 | 0.00% |
| AP | 75 | 0 | 0 | 75 | 25.42% |
| Milk | 75 | 0 | 0 | 75 | 25.42% |
| Total | 150 | 0 | 0 | 150 | 50.85% |
|   |   |   |   |   |   |
| Multigrain Poolish |   | % |   |   |   |
| AP | 75 | 25.42% |   |   |   |
| Water | 75 | 25.42% |   |   |   |
| Hydration | 100.00% |   |   |   |   |
|   |   |   |   |   |   |
| Levain % of Total | 25.38% |   |   |   |   |
|   |   |   |   |   |   |
| Dough Flour |   | % |   |   |   |
| AP | 220 | 74.58% |   |   |   |
| Dough Flour | 220 | 74.58% |   |   |   |
|   |   |   |   |   |   |
| Salt | 5 | 1.69% |   |   |   |
| Milk 25. Potato Water 25 | 50 | 16.95% |   |   |   |
| Dough Hydration | 22.73% |   |   |   |   |
|   |   |   |   |   |   |
| Total Flour | 295 | 100.00% |   |   |   |
| Milk 100, Potato Water 25 | 125 | 42.37% |   |   |   |
| T. Dough Hydration | 42.37% |   |   |   |   |
|   |   |   |   |   |   |
| Total Weight | 591 |   |   |   |   |
|   |   |   |   |   |   |
| Add - Ins |   | % |   |   |   |
| Butter | 30 | 10.17% |   |   |   |
| Potatoes | 80 | 27.12% |   |   |   |
| Sugar | 26 | 8.81% |   |   |   |
| Egg | 30 | 10.17% |   |   |   |
| Total | 166 | 56.27% |   |   |   |
| | |
| --- | --- |
| Hydration w/ Adds | 59.73% |
| Total Weight | 591 |