Work days - Sourdough country loaf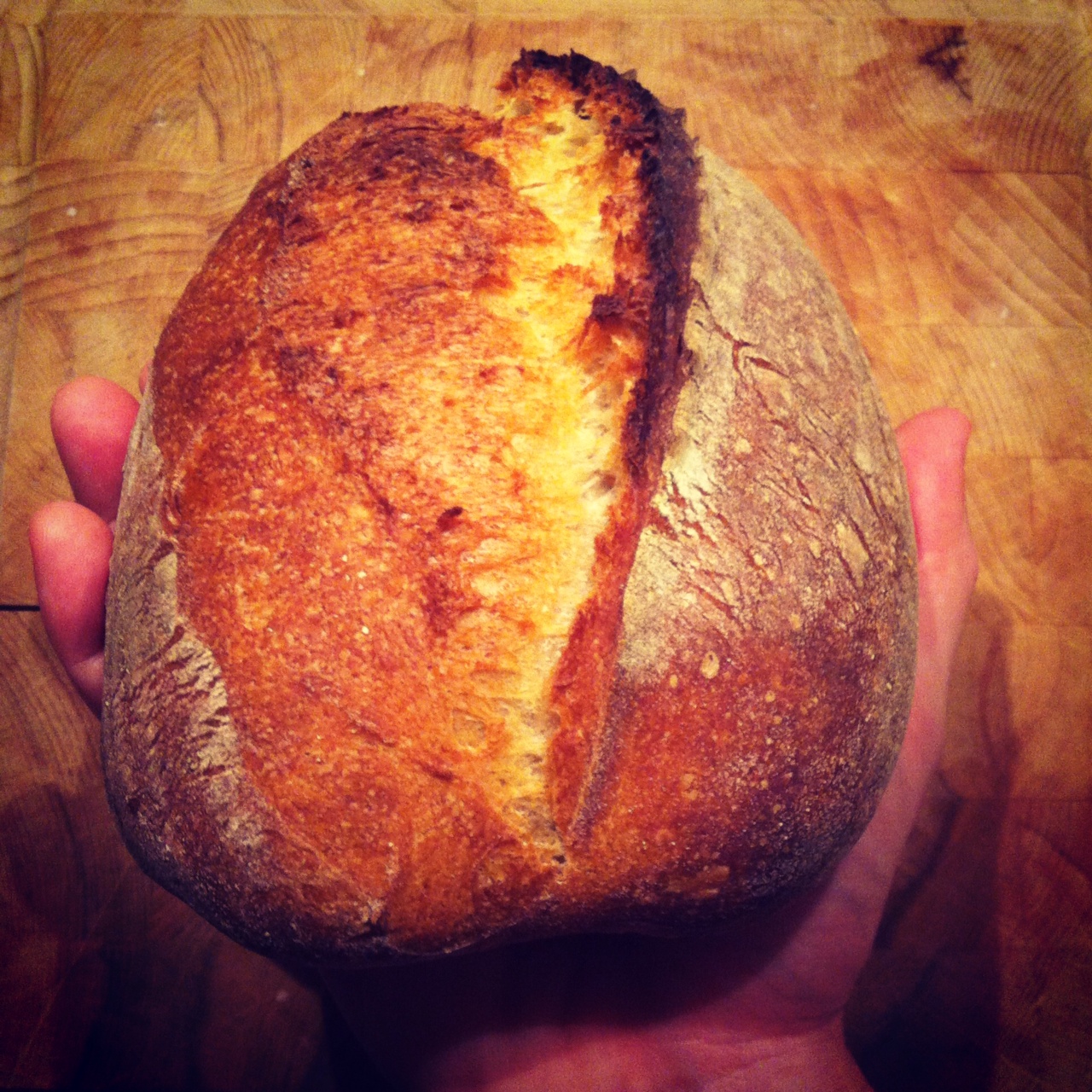 For some time I was trying to find a recipe that would fit my working week schedule. Here is the result. This 70% hydration Tartine-based country loaf is made of full spelt flour (T1200) and strong white (T850) with rye starter. 
Aroma and smell of this loaf are simply amazing and I find it will be difficult for me to do something with commercial yeast again.

Full formula
Flour 100%
Water 70%
Salt 1.6%
Starter 3.4%

I. Starter
Feed your rye flour starter 12h before making the levain. It should be very active. I feed my starter everyday on 24h cycles, keeping hydration around 122% and store it at room temperature.

II. Preparing levain in the evening
15g of rye starter
25g of flour (T850)
25g of spelt flour (T1200)
50g of cool water
Ferment for 10-12h on a room temperature (now is winter time and we have around 21°C)

III. Preparing the dough in the morning
All levain
340g bread flour
50g spelt flour
240g water[1]
--
20g water[2]
7g sea salt
Mix with hand all levain, flour and water[1] and autolyse for 30 minutes. 
Add salt and water[2] and mix for couple of minutes with hand until all water is absorbed. If you have time, SAF at least once after 20 minute mark. Cover and then store the dough into refrigerator for 9h. Then you can go to work :)
Preshaping
When you come home preshape the dough and let it rest for 30min. Then do the final shaping and proof for 4h at room temperature (21°C)
Baking
I don't have dutch oven so I do this: I bake on a shallow baking pan and I cover my loaf with a large iron pot to keep the steam inside. It makes it much easier to load scored loaf to the oven. But by all means use what works for you best.
Bake in preheated oven at 250°C for 20 minutes.
Uncover your dutch oven and bake for another 10-15 minutes at 230°C.
Here is a shot of the crumb (it's yellow due to Instagram's filter):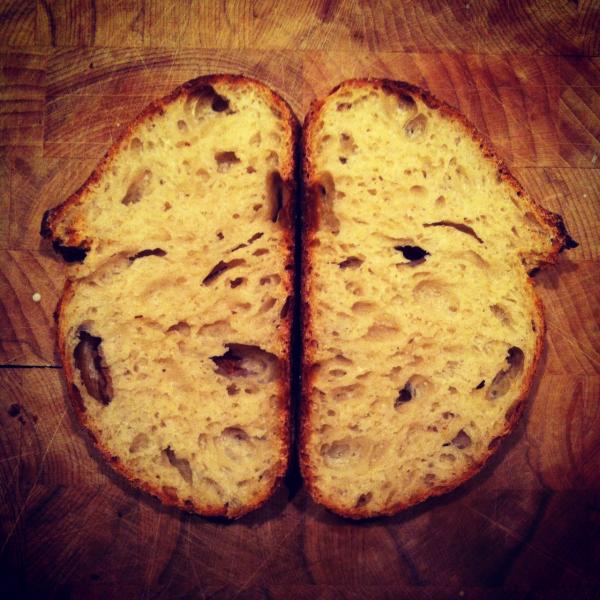 That's it. If you have any questions feel free to ask :)
Happy baking!