February 1, 2014 - 2:36pm
It has been awhile since I've been on Fresh Loaf.   I have been bread busy and so too bread exhausted for posting lately. For the last few weeks I've been selling on Saturday mornings at a winter market, held in the greenhouse of a large nursery.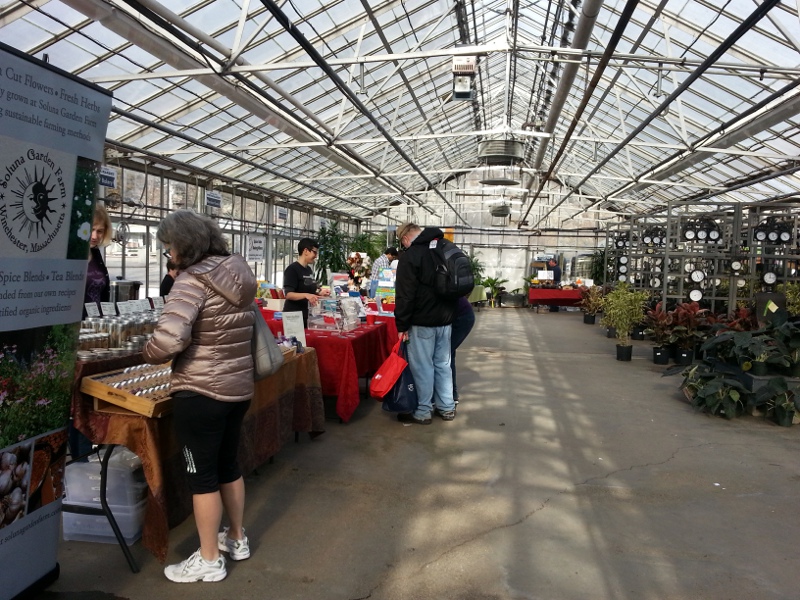 The weather has not cooperated, and traffic has been sluggish, with sales following along.    This week, not wanting to be left with a load of bread (as happened when we got hit two weeks ago with a surprise snow storm) I followed the forecast carefully, and somehow got the reassurance to make a good load of bread.   I was not disappointed.   The temperature went up, the sun came out, and the shoppers reappeared at the market.   I sold almost all my bread, with quite a few return shoppers from past weeks.   Phew!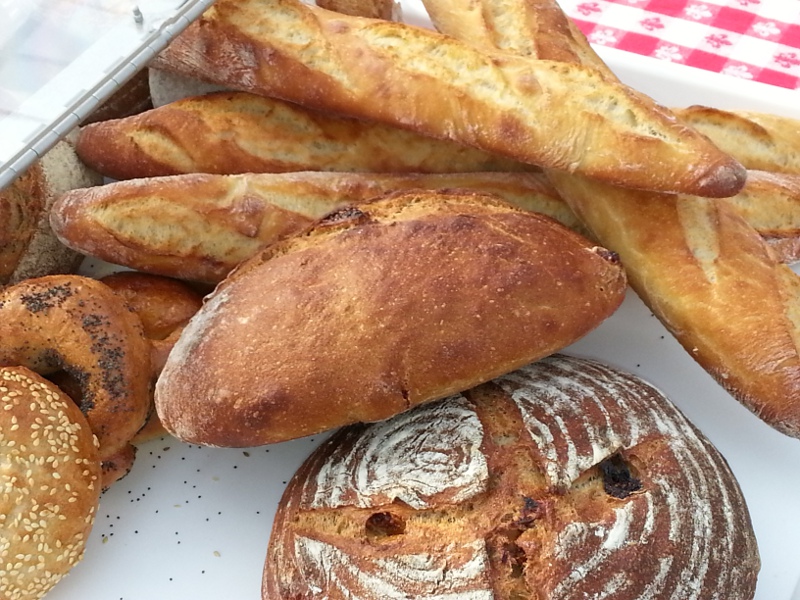 Fig Anise loaves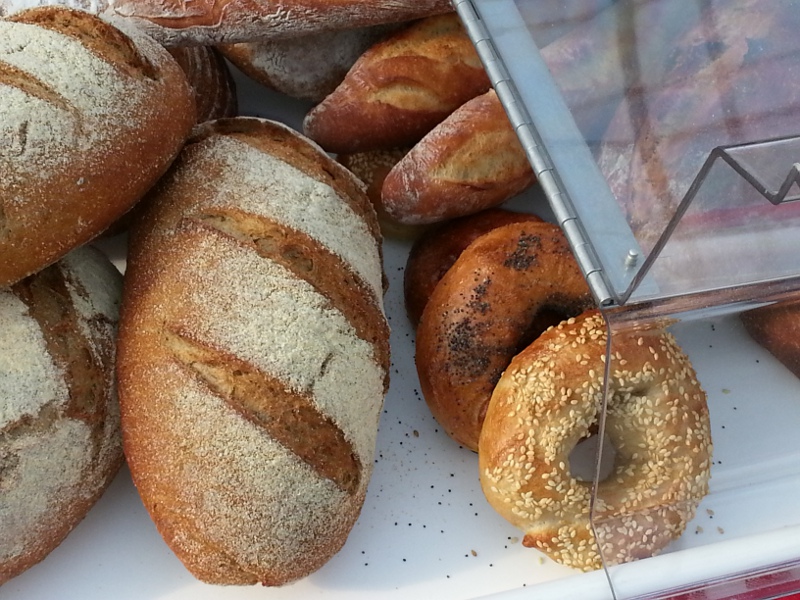 Tzitzel Deli Rye, Baguettes, and Bagels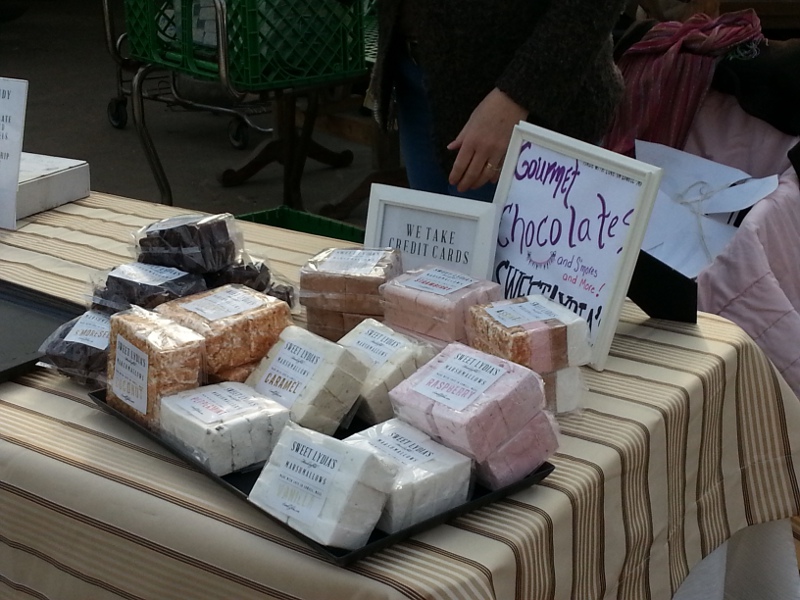 Delicious marshmallow treats from the next table.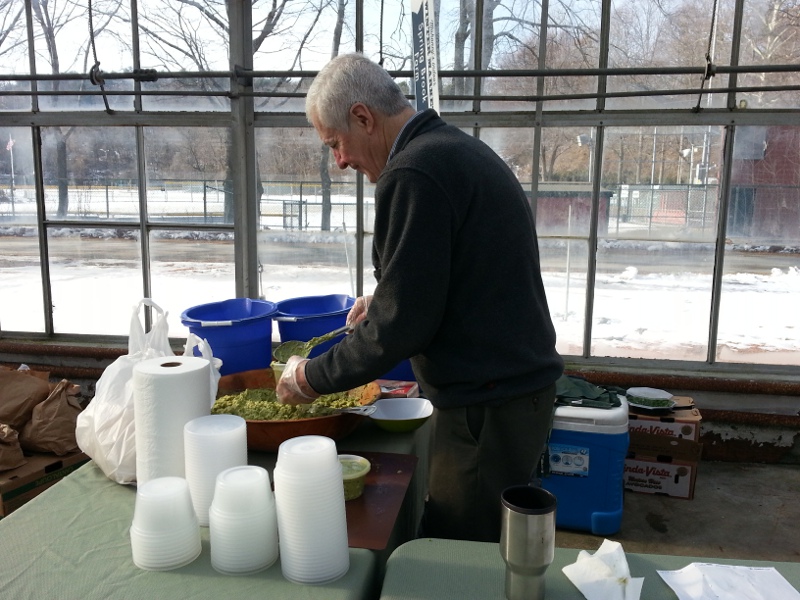 Guacamole made up fresh on the other side.
In other bread news, I finally got my wholesale license.   This was neither cheap, nor easy, nor pleasant, but the deed is done.   I have been visiting restaurants in my spare time with rolls and brochures trying to scare up some business. It turns out that there are some big bakeries who have managed to corner the market with low costs and high volume. Not so easy for a tiny little operator to get in there.   Will have to figure out how to do this.   
On the bright side, I recently rediscovered a treat from my youth that I'd entirely forgotten about - salt bagels.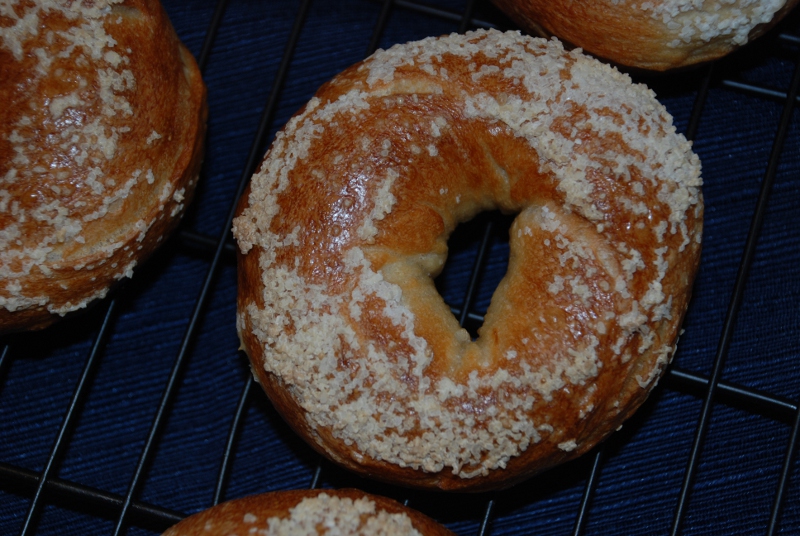 Unbelievably good with a bit of cream cheese.