January 19, 2014 - 9:46am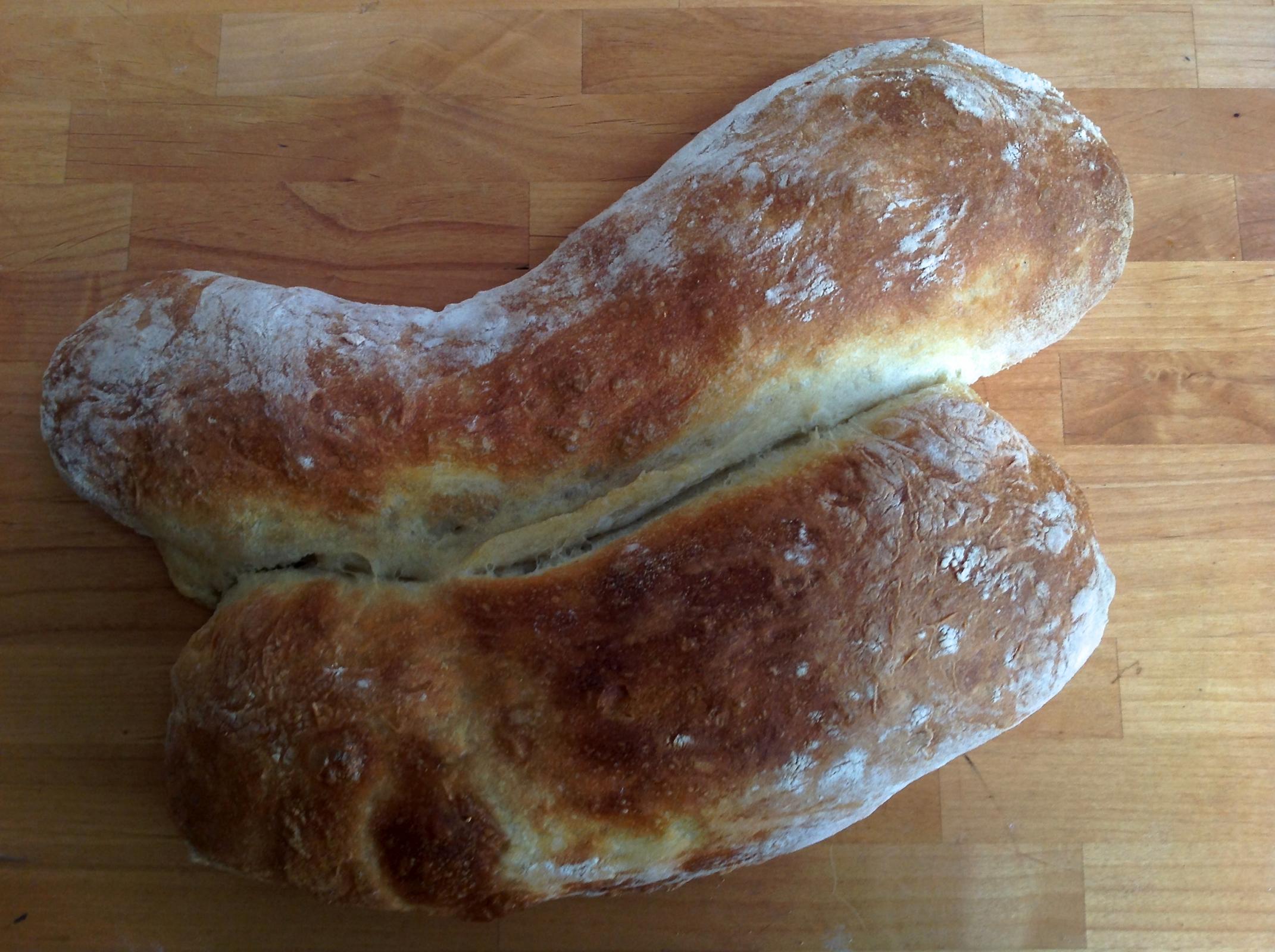 I have just started to experiment with ciabatta recipes and techniques. My goal is to be able to wake up in the morning and think "today would be a good day to have ciabatta with lunch" and just knock it out in a few hours. No biga, no long fermentation; can it still be called ciabatta without incorporating biga? Of course, it must taste good and have a very open crumb and crisp crust.
Yesterday was step two in my quest. The process still needs much refinement but I think I am getting a little closer. However, when I tried to move the, not bad looking, proofed loves from the couche to the peel, disaster struck. The loaves stuck to the couche. The dough, at 83% hydration, is quite sticky and stick it did. The loaves had to be scraped off the couche. Clearly I did not flour the couche enough. I've only used a couche, an old dish towel, a few times before so I really don't know what I'm doing. What is the best type of flour to use, and how much? The dough is KA UB Bread flour.
Although the loaves lost a lot of their volume, got distorted, and stuck to each other, the bread got good marks from the testers (the family).
 Any advice, suggestions, or comments will be much appreciated.