January 17, 2014 - 11:40am
Go Tang Zhong Sour Cream, Seeded, Aromatic Sourdough Buns
After we had such luck with our last bun bake for hamburgers, that turned out to the best Lucy and I have managed to produce, we had another occasion to make some buns for some pulled pork that came from a huge 14 pound bone-in pork shoulder that we smoked for 17 hours on Sunday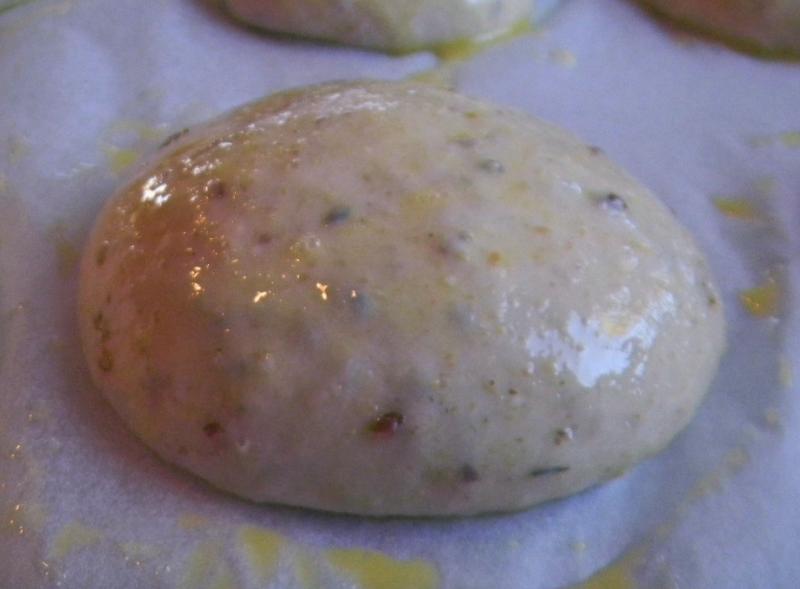 Our last batch of buns scented with rosemary, basil, garlic and sun dried tomato here :
 YW SD ADY Poolish, Tang Zhong Rosemary, Sun Dried Tomato & Parmesan Buns
Were used as the basis for these buns.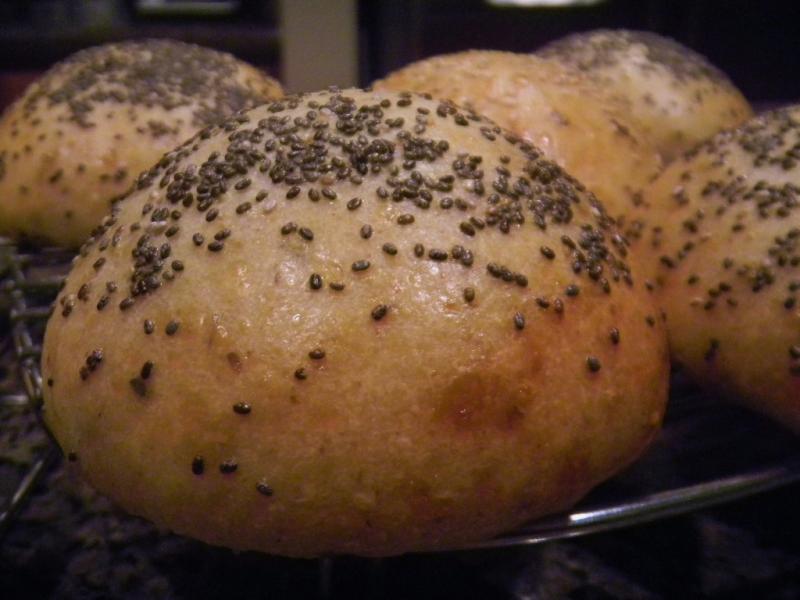 The big differences were that these buns were sourdough only - no YW or Poolish.  Aromatic seeds of; caraway, anise, fennel and coriander replaced the herbs. garlic and sun dried tomato.  We cut back on the the sugar amount and replace the butter with margarine since we were out of butter.  We upped the non fat dry milk powder, cutting the milk and added potato flakes and cream cheese.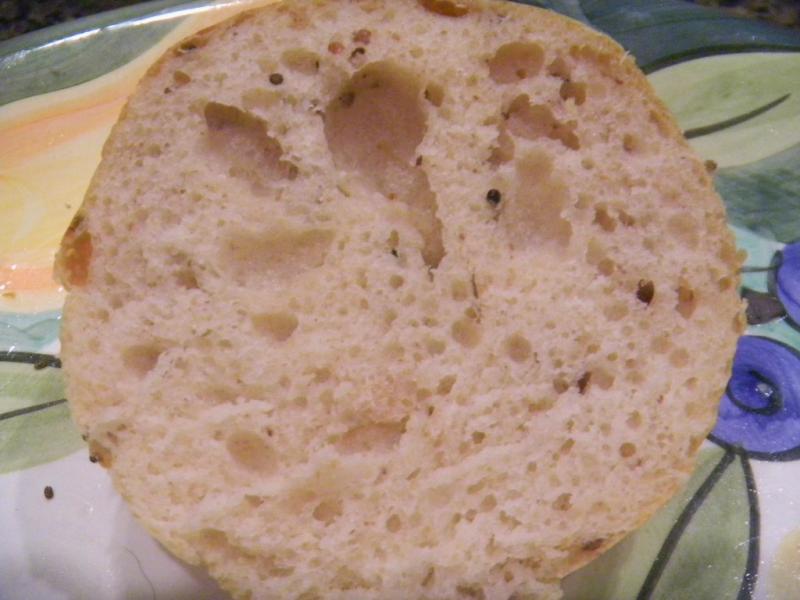 The levain % was dropped from 33% to 13% and the whole grains increased from 8 to 10%.  This time we also included the Tang Zhong flour and water remaining after geletanization in the calculations for hydration that came in at 68%.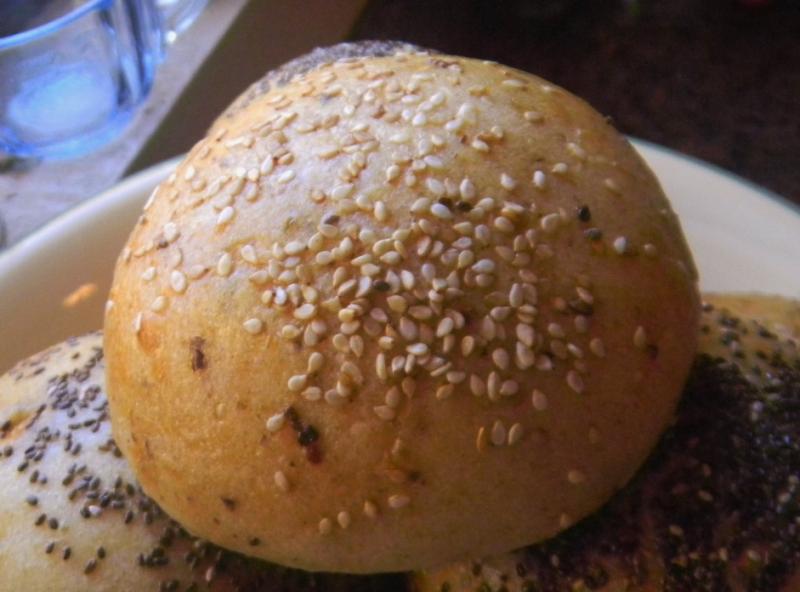 The other major change to the process was not to do an overnight retard of the dough.  We went straight from gluten development to ferment to shaping and final proof all on the heating pad where the final proof took 4 hours.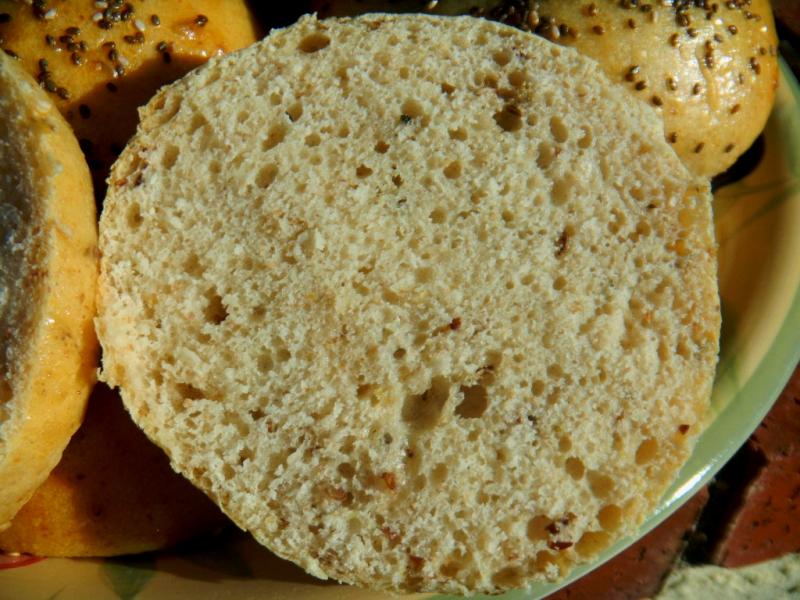 The rolls were brushed with agg and milk twice before going into the 375 F oven and they baked for 10 minutes before turning the oven down to 350 F and baking for 15 minutes more.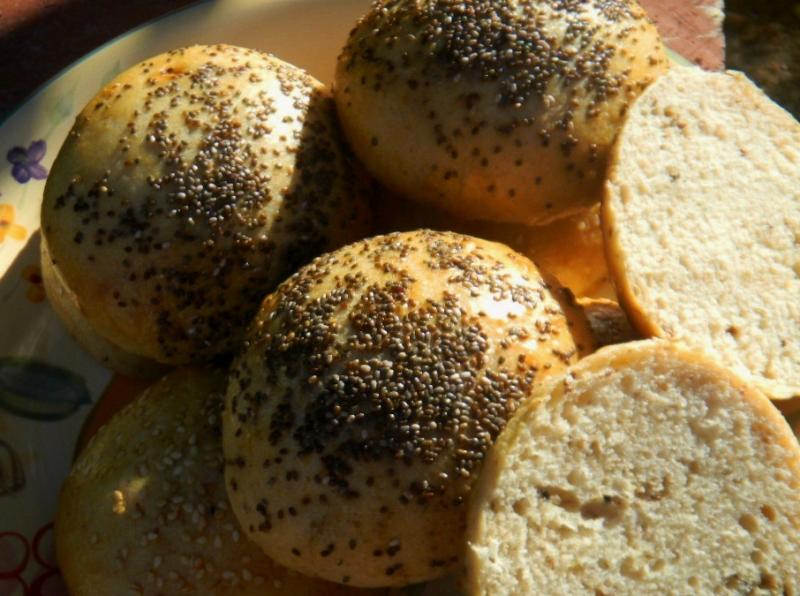 For some reason these buns did not brown up as well as the last batch even though they baked longer.  We have no idea why this was so.  They had a very nice nutty flavor and the aroma was very nice – even better than the last batch. The crumb was open soft and moist.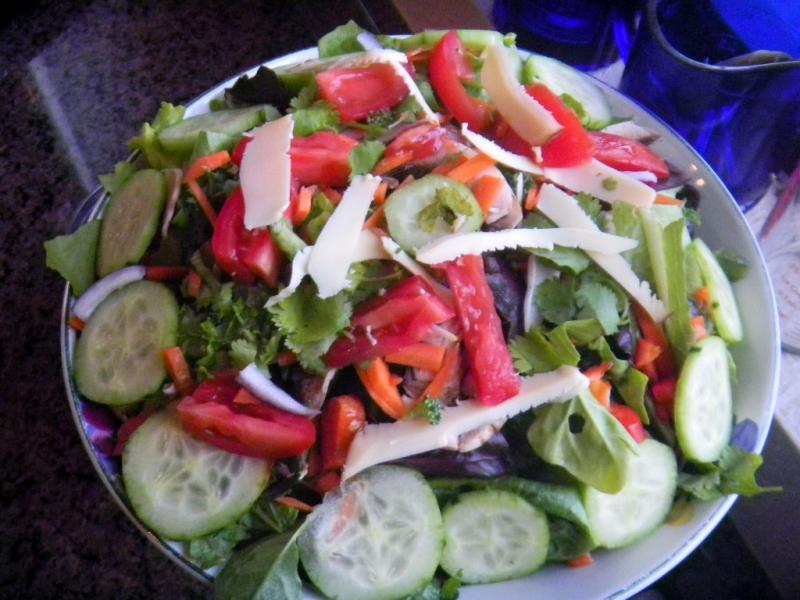 The sour tang come through but was milder than usual probably because there was no retarded.  They made some fine smoked pork shoulder holders for sure but we didn't make enough of them to handle that much meat for sure – but we can make another batch of rolls later – a different kind too!.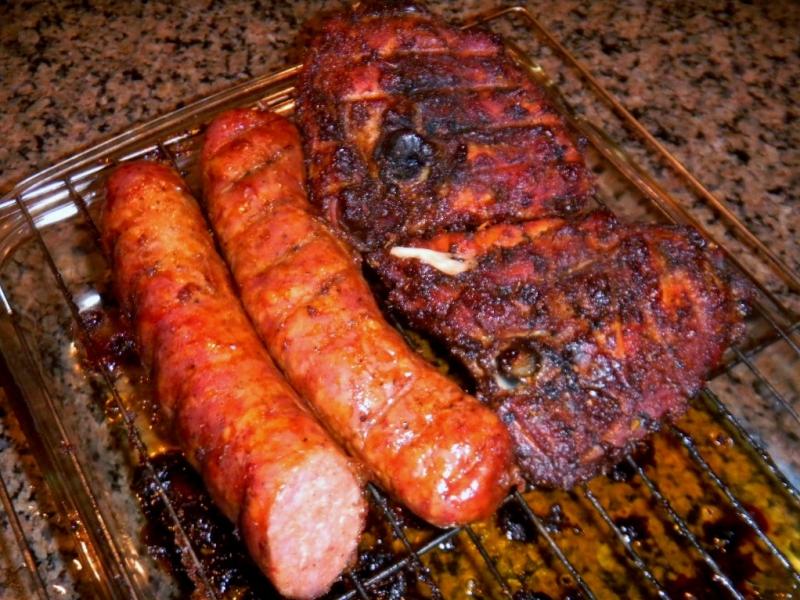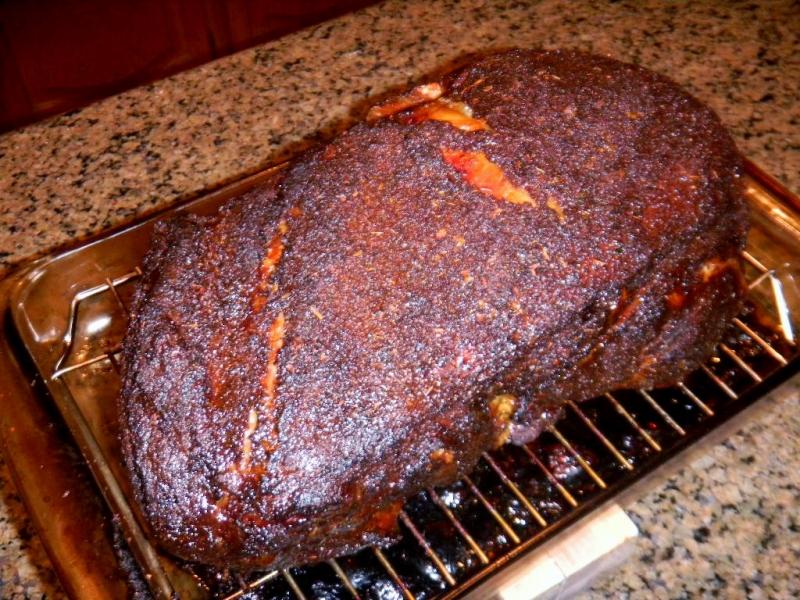 Might as well smoke some Andouille sausage and chicken thighs with that huge pork shoulder and show a picture of the buns covering it for dinner.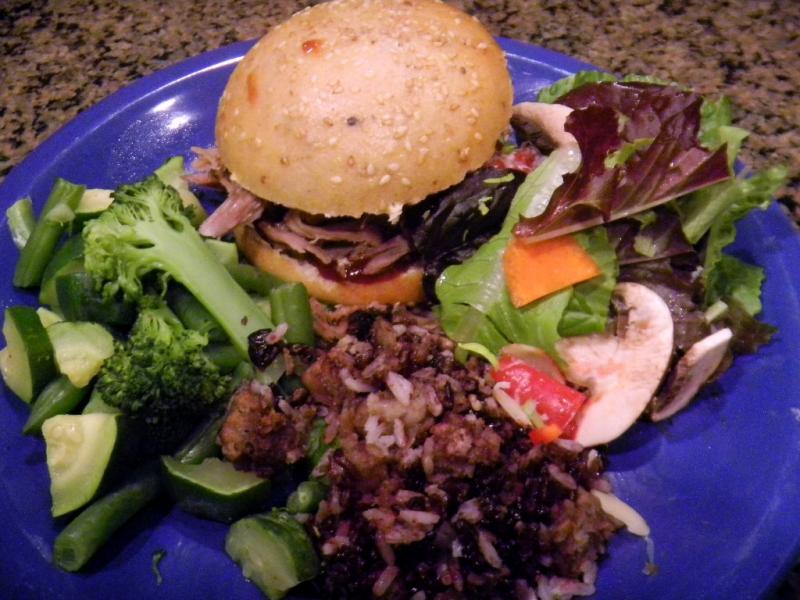 . 
Formula
| | | | | | |
| --- | --- | --- | --- | --- | --- |
|   | Build 1 | Build 2 |  Build 3 | Total | % |
| Multigrain SD Starter | 15 | 0 | 0 | 15 | 3.41% |
| Whole Wheat | 5 | 0 | 0 | 5 | 1.14% |
| Whole Rye | 5 | 0 | 0 | 5 | 1.14% |
| AP | 0 | 20 | 20 | 40 | 9.08% |
| Water | 15 | 20 | 20 | 55 | 12.49% |
| Whole Spelt | 5 | 0 | 0 | 5 | 1.14% |
| Total | 45 | 40 | 40 | 125 | 28.38% |
|   |   |   |   |   |   |
| Multigrain SD Starter |   | % |   |   |   |
| Flour | 63 | 14.19% |   |   |   |
| Water | 63 | 14.19% |   |   |   |
| Hydration | 100.00% |   |   |   |   |
|   |   |   |   |   |   |
| Levain % of Total | 13.03% |   |   |   |   |
|   |   |   |   |   |   |
| Dough Flour |   | % |   |   |   |
| Whole Rye | 10 | 2.27% |   |   |   |
| Whole Spelt | 10 | 2.27% |   |   |   |
| Whole Wheat | 10 | 2.27% |   |   |   |
| Potato Flakes | 12 | 2.72% |   |   |   |
| AP | 336 | 76.28% |   |   |   |
| Dough Flour | 378 | 85.81% |   |   |   |
|   |   |   |   |   |   |
| Salt | 8 | 1.82% |   |   |   |
| Water | 263 | 59.70% |   |   |   |
| Dough Hydration | 69.58% |   |   |   |   |
|   |   |   |   |   |   |
| Total Flour | 441 | 100.00% |   |   |   |
| Water | 326 | 73.89% |   |   |   |
| T. Dough Hydration | 73.89% |   |   |   |   |
| % Whole Grain | 10.22% |   |   |   |   |
|   |   |   |   |   |   |
| Hydration w/ Adds | 68.16% |   |   |   |   |
| Total Weight | 959 |   |   |   |   |
|   |   |   |   |   |   |
| Add - Ins |   | % |   |   |   |
| Honey | 10 | 2.27% |   |   |   |
| Olive Oil | 10 | 2.27% |   |   |   |
| Butter | 42 | 9.53% |   |   |   |
| NFDMP | 20 | 4.54% |   |   |   |
| VW Gluten | 5 | 1.14% |   |   |   |
| Cream Cheese | 42 | 9.53% |   |   |   |
| Anise, Caraway, Fennel, Coriander | 4 | 0.91% |   |   |   |
| Cracked Flax, Sesame Seed | 12 | 2.72% |   |   |   |
| Sugar | 40 | 9.08% |   |   |   |
| Total | 185 | 42.00% |   |   |   |
|   |   |   |   |   |   |
| Garnish of sesame and chia seeds |   |   |   |   |   |