January 12, 2014 - 9:09am
Saturday Night Calzones – or are they Stromboli's?
From what Lucy can tell these are either calzones or strombolis depending on how Italians feel at the time or how they slice them and if anyone who knows the difference between the two is present.  I've decided, once again, that Lucy is nearly worthless in these matters, like most other things but we will go with her suggestion of calling them Stromzones..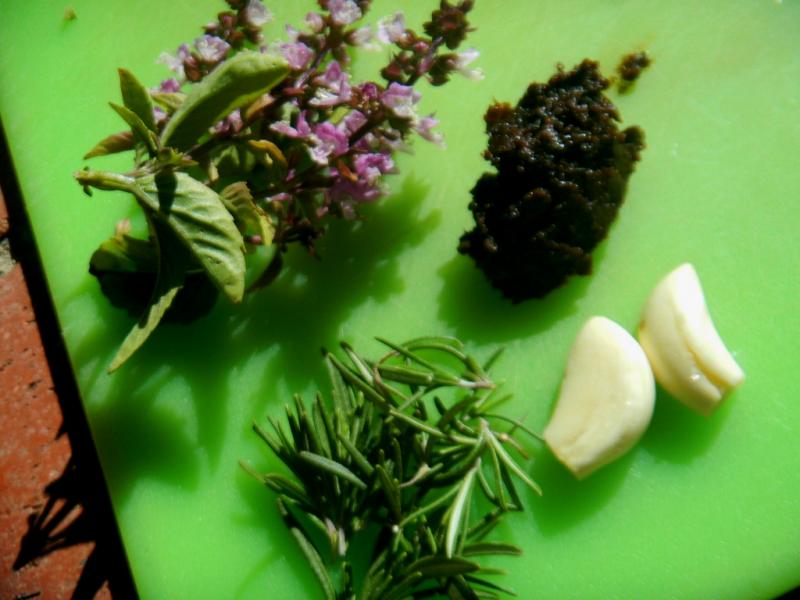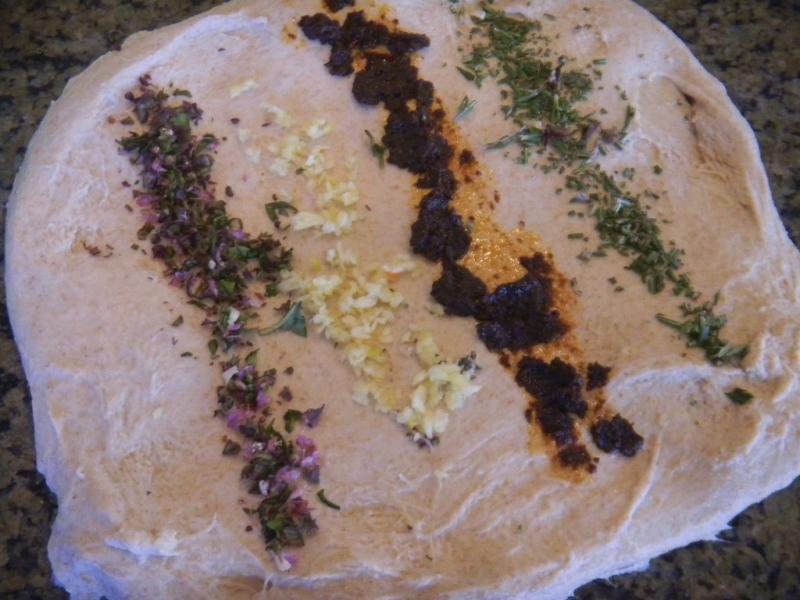 We use the same dough for Italian focaccia and pizza interchangeably so there isn't a difference that way for us either.  This time, to mix things up and try to cater to everyone's personal preferences, we made the girls favorite poolish white Focaccia Romana and, for Lucy and I, our favorite sourdough multigrain Focaccia Romana for the crust portion.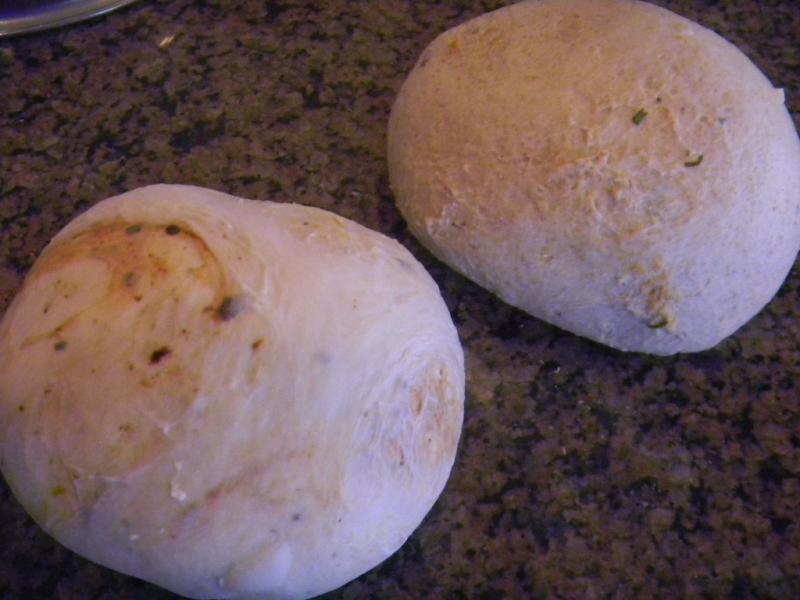 After that everything was the same.  The Focaccia Romana portion was fresh rosemary and basil with garlic and sun dried tomato for the dough enhancements.   The filling was some mozzarella and parmesan cheese, ricotta cheese salted and peppered with an egg to bind it together.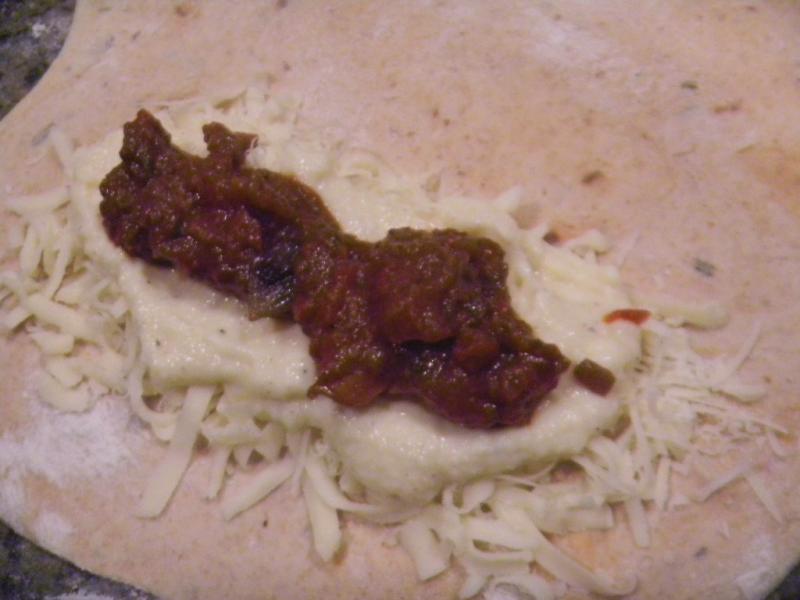 The meats included very thin pepperoni, smoked hot Italian sausage and smoked chicken breast.  The caramelized veggies included red onion, button and crimini mushrooms and sautéed red peppers with some green onions and basil for color.
The poolish started the night before with a pinch of ADY and 100g each of water and white flour.  This was left out overnight on the counter to double and in the morning we added it to 200 g of AP, 5 g each of salt and olive oil and 116 g of  water to make a 72% hydration dough that we slapped and folded for 4 minutes…. twice – 15 minutes apart.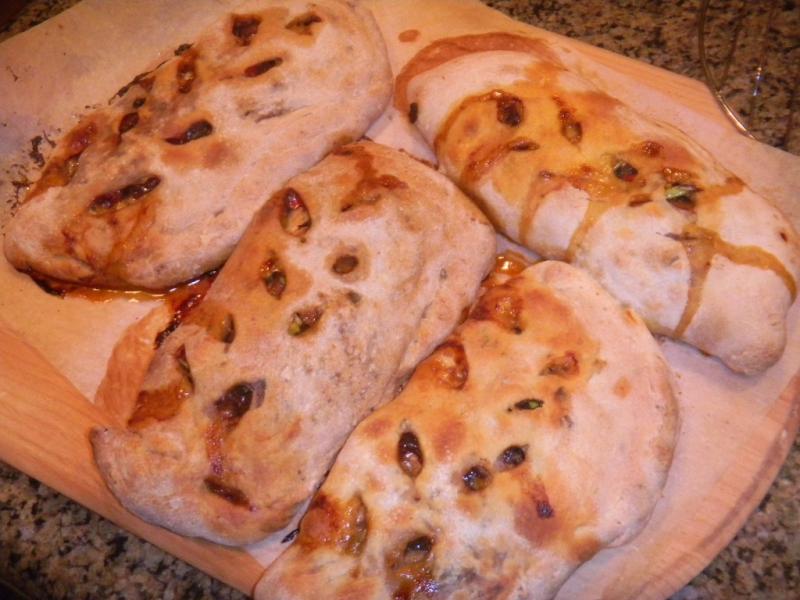 We then did 2 sets of stretch and folds where we incorporated the herbs, garlic and sun dried tomato on the first one.  It then went into the fridge for 2 and a half hours to slow it down and wait on the SD portion to catch up.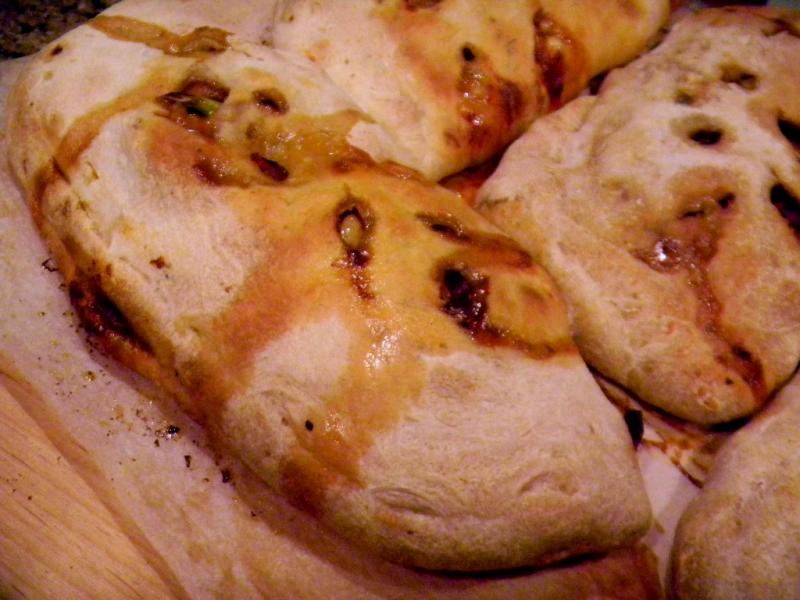 The SD version started with a 3 stage build over 12 hours using 15 g of rye starter at 66% hydration, 120 g of whole grains – in this case wheat, spelt and rye in equal amounts mixed with 120 g of water.  When the levain had risen 75% after the 3rd build we refrigerated it overnight.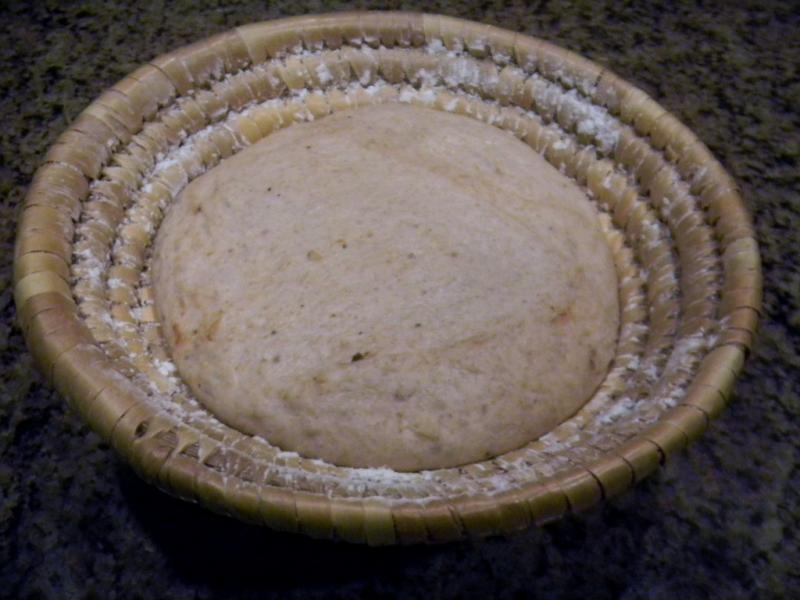 The next morning we mixed the levain with 240 g of AP, 7 g of salt, 10 g of olive oil and 160 g of water to make a 78% hydration dough.  We followed the exact same procedure as the white  poolish dough for gluten development and add in incorporation but immediately put it on the  heating pas to start fermenting and proving.- a 5 hour process.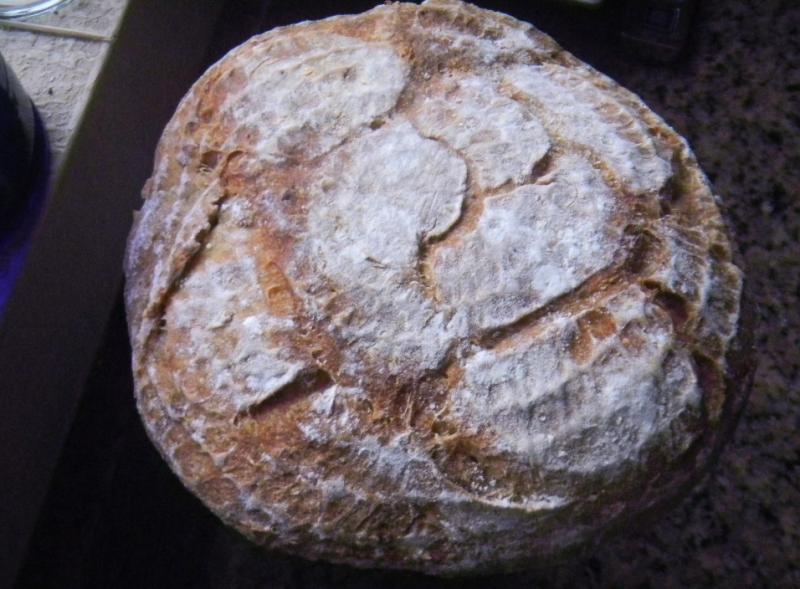 The poolish dough joined the SD on the heating pad for the last 2 and a half hour of fermenting and proving.  We then divided (2) 180 g pieces of each to make the 4 what ever these turned out to be.   This left some of each dough left over - with way more multigrain SD than poolish.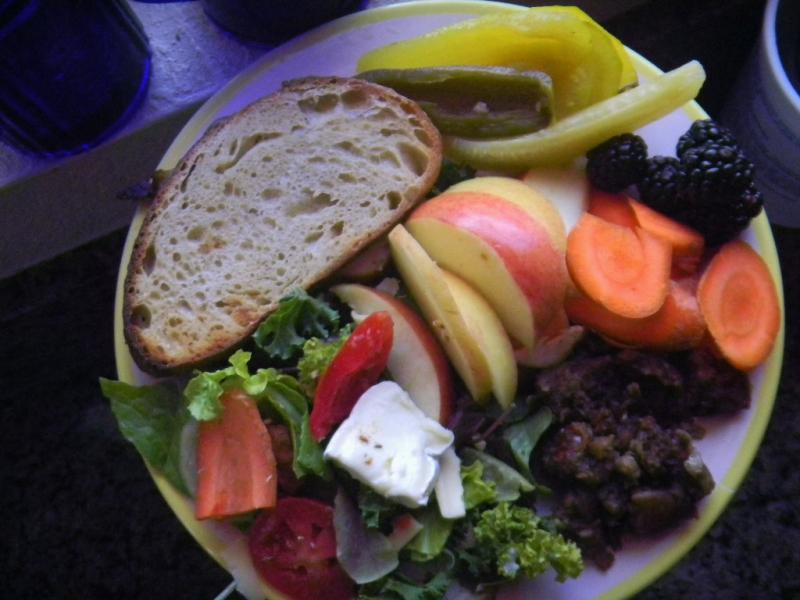 Still working on Ians's bread for breakfast and lunch - we don't get tired of it!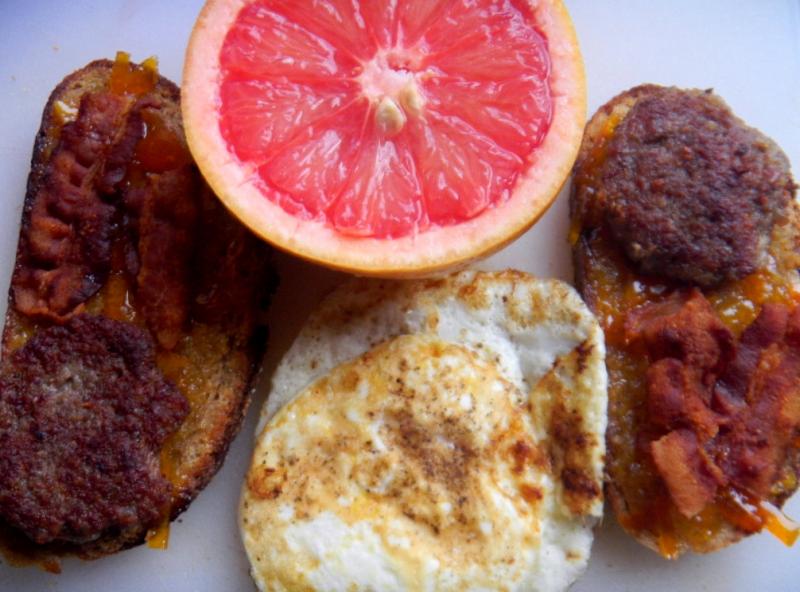 We made a knotted roll and 4 balls out of the poolish to place in the bottom of a rice floured basket.  With the sourdough portion, we made and a large bialy shape to cover them and make a Mixed Italian Bread Chacon and set aside to proof again..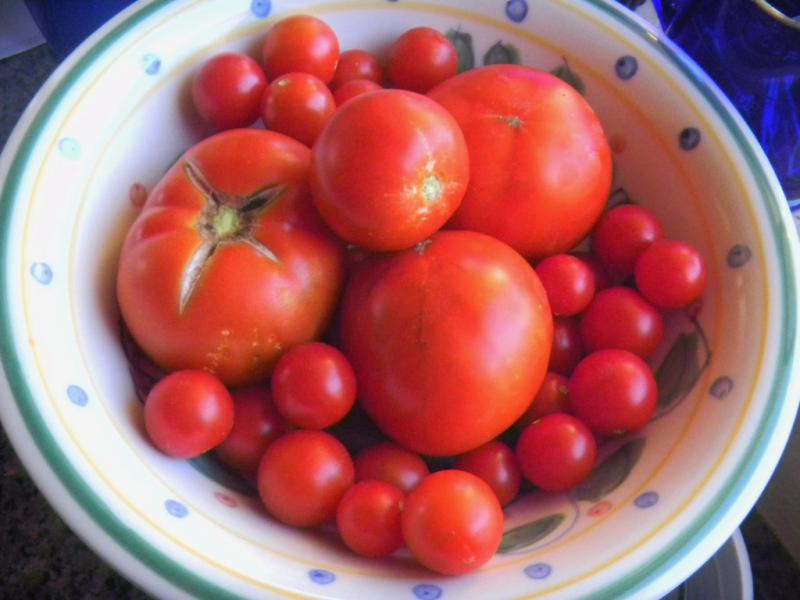 The tomato pot garden is just now starting to produce the bigger tomatoes to go with the cherries.
We rolled the Stromzone dough out to oval shaped rectangles slightly thicker than our ultra thin pizza crust thickness.  We then, over half the rolled out shape and leaving a 1/2" border, we piled up in layers; mozzarella, parmesan, ricotta, pizza sauce, pepperoni, smoked sausage, smoked chicken, caramelized veggies - with the green onion resting on top.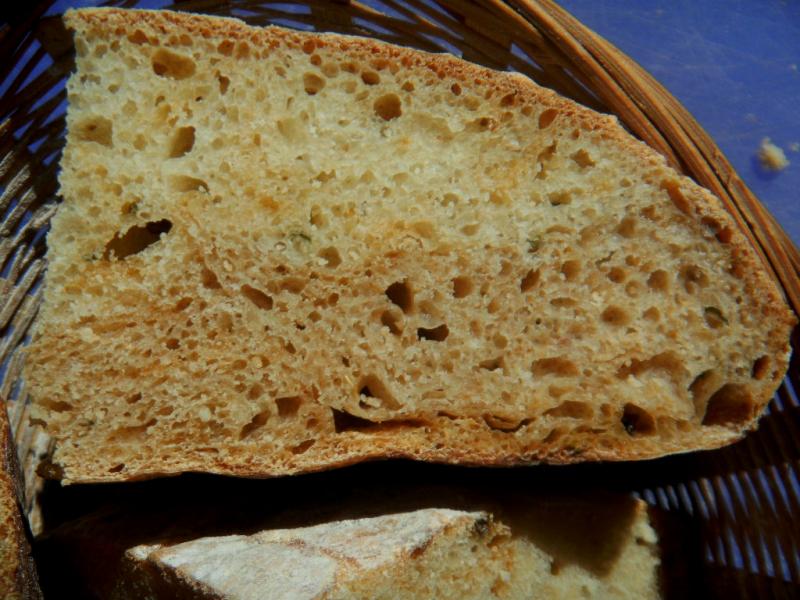 We folded over the other half and sealed the 'pouch' with rope twists of the crust where it came together.  They were then transferred to a parchment covered peel with a large dough scraper and the tops slit to let the steam out.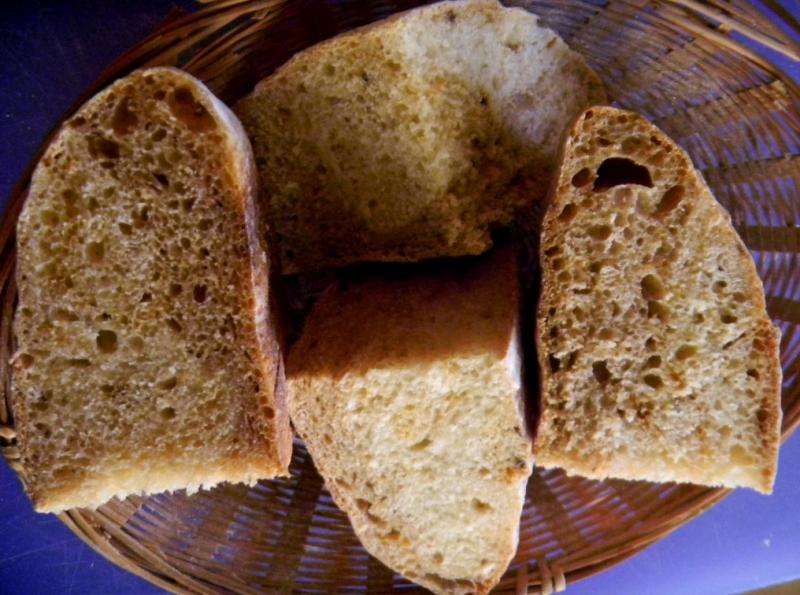 We had pre-heated the oven to 500 F and let it sit there for 20 minutes to let the top and bottom stones catch up to the oven air temperature.  As soon as the Stromzones were slid onto the bottom stone, we tuned the oven down to 425 F convection.  After 10 minutes we rotated the parchment paper 180 degrees and continued to bake for 10 more minutes.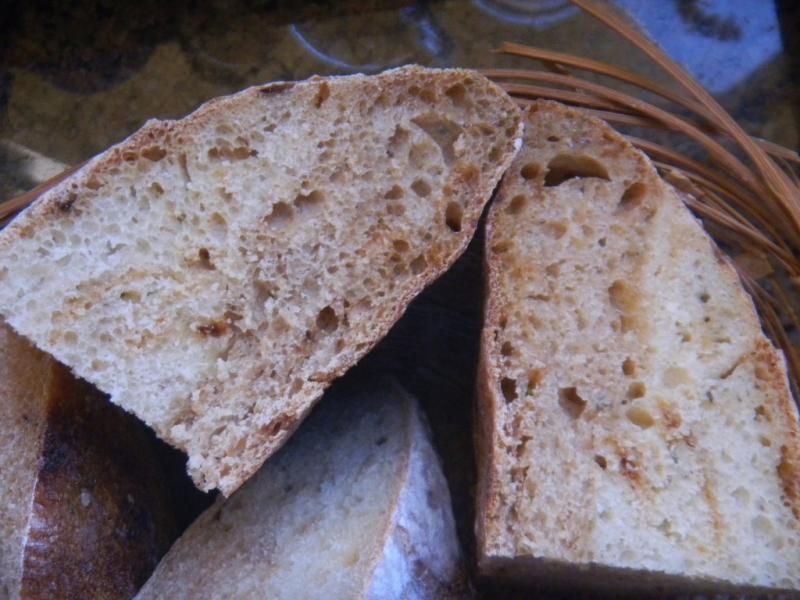 We then rotated the pouches on the parchment paper 90 degrees twice - 5 minutes apart when we deemed the Stromzones done at the 30 minute mark.   We let these packets of goodness cool for 5 minutes before serving. 
 Yes, they were delicious and the ricotta made them different than our normal pizza – besides using a knife and fork to eat them!  We will make them again but since there are so much harder to make than pizza, we will probably start putting ricotta on pizza more often…. Such is life.  The Bi-color Chacon came out looking good with a little cracking where it should have.  It smells great from the outside.  Now that we have sliced it open, the crumb is soft and moist holes on the small to medium size.  The bottom SD is slightly darker than the poolish top making for a nice contrast.  The smell is phenomenal!  This bread will be used for some fine brisket using our homegrown tomatoes - tonight if  not for lunch.