Hello from the SF Bay Area!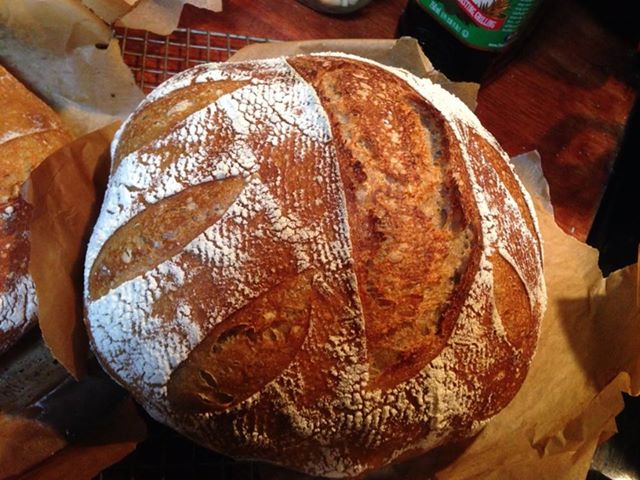 Hello TFL!
I have been an occasional lurker of these forums for a couple years, but I've just now officially created a login to join the "community". 
I have been playing with bread and baking for a little more than a decade; my gateway bread was a recipe for homemade soft pretzels (baking soda wash); I've since dabbled heavily with donuts, then commercially yeasted breads, croissants, and for the last 6 years I've mostly focused on wild yeasted breads from a starter "captured" in my kitchen. I made a year or two of disappointing loaves, but after buying the Tartine Bread Book, I've been exceedingly happy with the work the little yeast beasts can be coerced into doing. I make variations of the Basic Country Loaf about once a week (usually 30% WW, 90% hydration, 12 hour fridge ferment), but I've grown so fond of that basic recipe that I should probably push myself to try other techniques. 
Projects for 2014: lye-bath pretzels (there's a can of Red Devil already on my shelf), baguettes, bread with home ground flour (Retsel hand grinder in the mail).
Here's to a high-gluten New Year,
Monica