January 6, 2014 - 11:25pm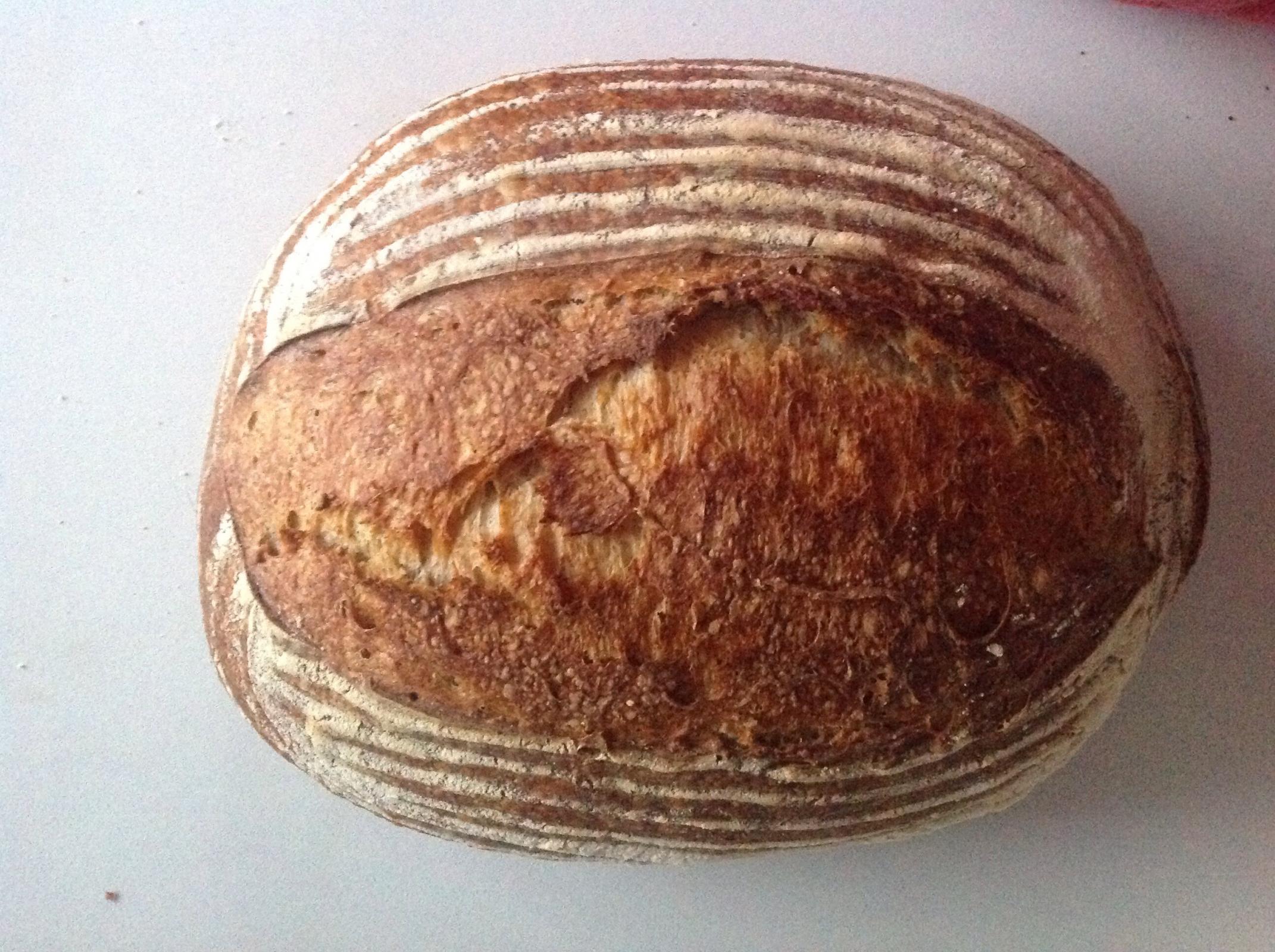 Hi again, I need to pick your brains. I am starting to get a bit discouraged now. I seem to consistently bake loaves that spread too much. I don't believe that they are over proofed. They don't collapse and they do get lots of spring, but they spread out too much when I bake. The crumb is also coming out really lovely.
This morning's loaf had filled the banneton and turned out beautifully, the dough felt lovely and slashed really well. It didn't lose any volume at all when I slashed it.
However, it has still spread out more than up. I preheat my oven, but really only to temperature, as hot as it will go, which is around 250c. I am using Lacloche, which I do not preheat. Baking covered at around 225c for 20-25 minutes, then uncovered until it is the colour I want.  I usually spray the inside of the lid with water.
I know the problem is happening in the first 20 minutes, the shape is set when I remove the cover.
I have three thoughts, the first is that the oven is simply not hot enough when I put the dough in, giving it more chance to spread. However, lots of people bake from cold start, so it must be possible to get good spring this way. I don't want to preheat Lacloche, I know I will burn myself and I think I might crack it putting cold dough into a very hot Lacloche.  Also, I have had some great loaves come out with this method, so it can't be the method per se.
The second thought is my shaping. Could it be that my i am not getting enough tension to hold the shape?
The third thought is that I tend to bake a smaller loaf, and I am wondering if the extra space in Lacloche means it has the space to spread, so it does. But again, I have also had beautiful small loaves that have not spread.
I will add a picture when my bread is cool enough to touch. But, could any of these thoughts be right? And are there other things that I should be considering. Any thoughts would be welcome as it is really disheartening at the moment.
You will see from today's photo when I load it that there was hardly any ear formed as if it spread and set before it could.