January 1, 2014 - 12:23pm
New Year's Panettone - 2014
After last year's total and complete fiasco using origami panettone moulds made out of parchment paper where the panettone fell out of the mould onto the floor while cooling upside down, we decided to bake it in a large soufflé pan this year.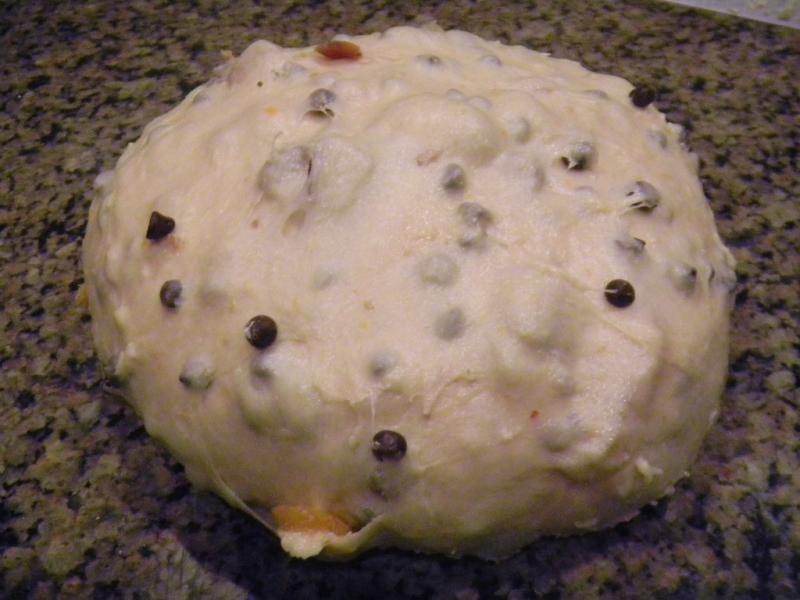 We used Susan's Wild Yeast formula found here: http://www.wildyeastblog.com/2007/12/07/panettone/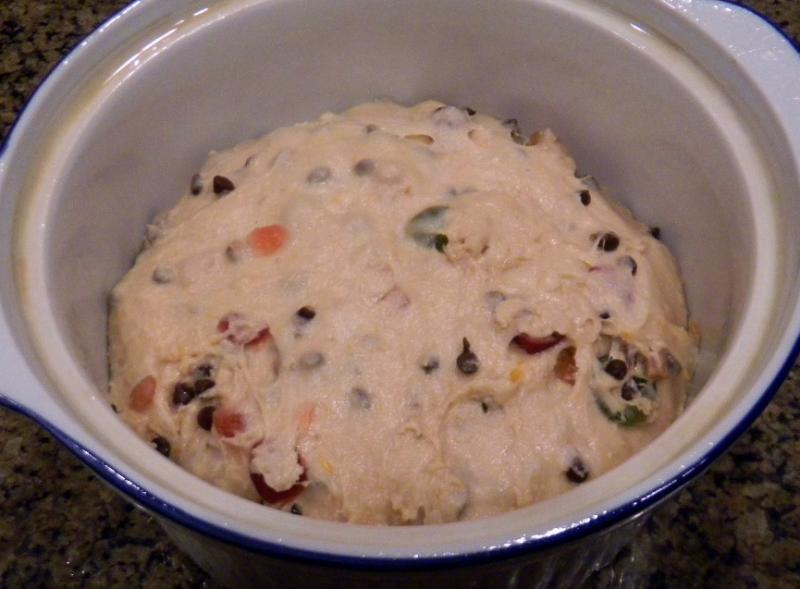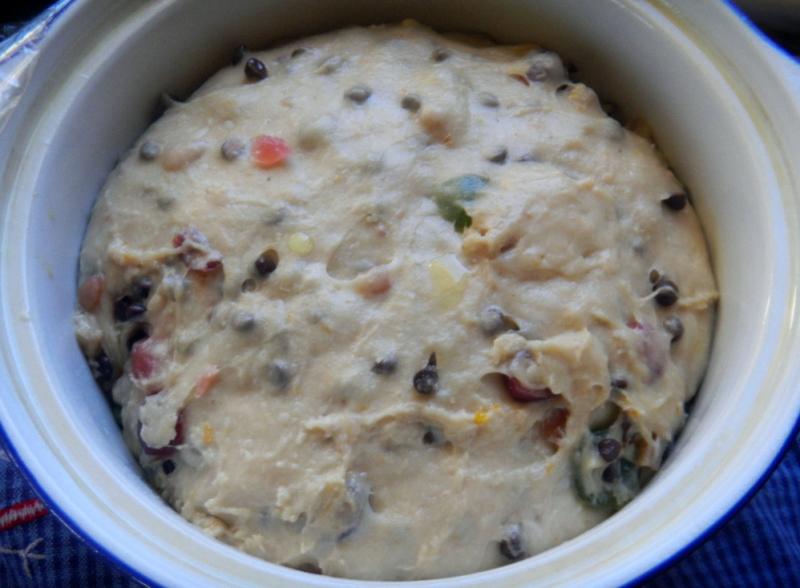 Lucy cut the recipe in half, dropped the commercial yeast and used the same amount of YW levain in its place.  So this is another SD /YW combo levain panettone attempts.  We also added 40 more grams of snockered fruits to the mix that included, candied pineapple, lemon and orange peel, green and red cherries, raisins, cranberries, prunes apricot and citron.  She also chucked in 100g of mini chocolate chips.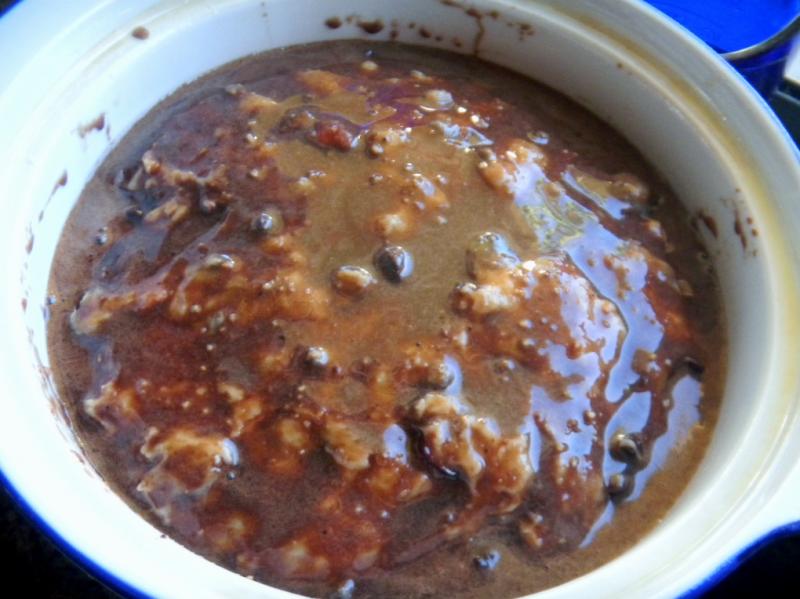 Because the fruits were so wet with bourbon, amaretto, limoncello, arancello, dark rum and brandy the final 5 sets of stretch and folds were done 15 minutes apart and extra bench flour was used, around 50g, to get the dough to not be a sticky mess and actually begin to hold together even though still very wet.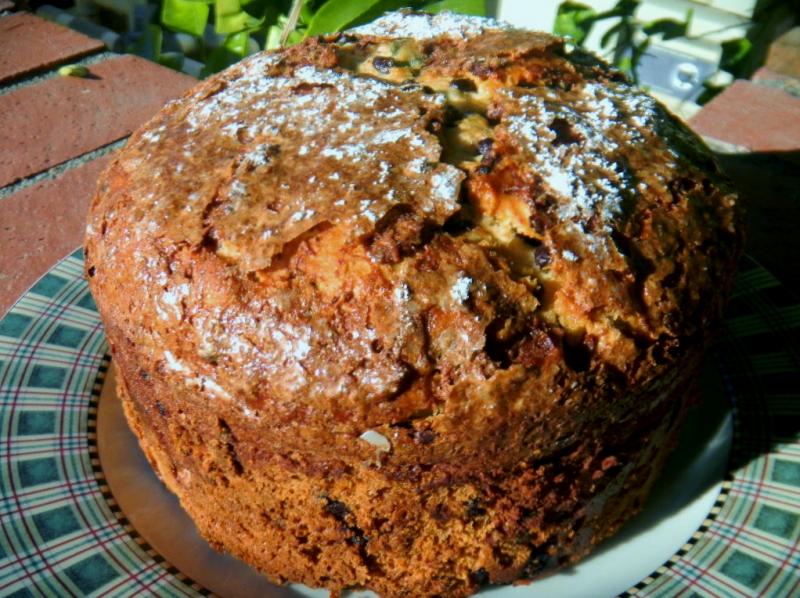 We let it final proof on the counter for 10 hours before moving it to the heating pad and 80 F for another 3 hours.  We used Susan's glaze for the topping and chucked it in the 350 F oven with a stone above and below the rack where the panettone landed.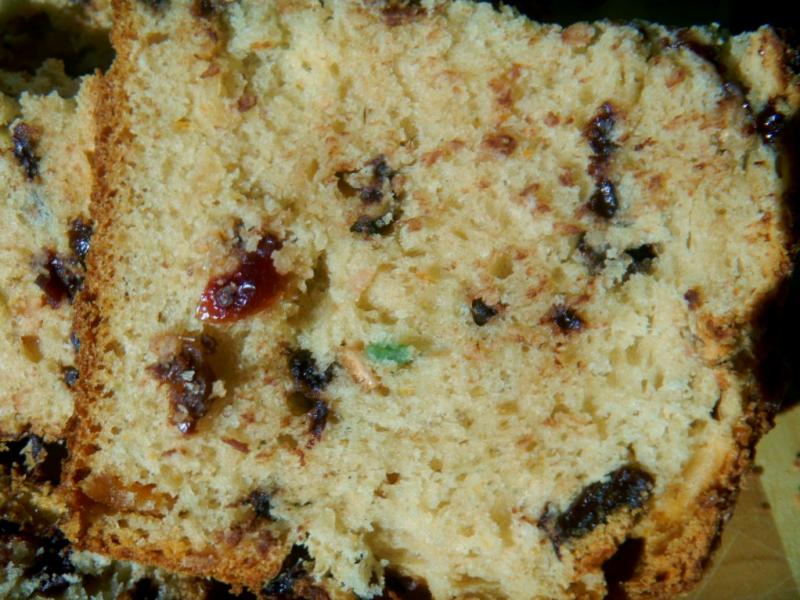 Because the panettone was so big at 1,100 g, we baked it to 190 F instead of 185 F,   It took and hour to bake to the handsome brown color.  The spring was very good and the panettone doubled in height in the oven from 2 below the rim of the pan to 2 "  above the rim of the pan.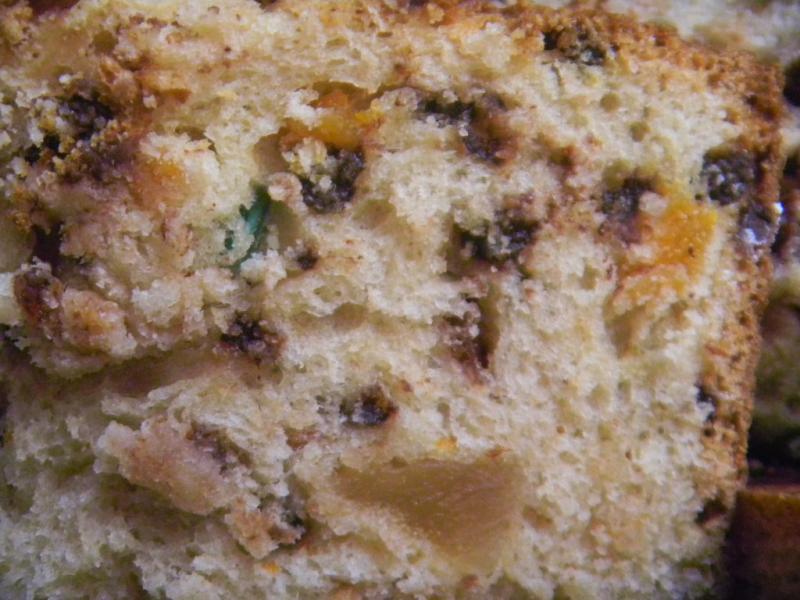 It smells terrific as it cools on the counter.  Lucy will post the crumb shots after it cools – with no hanging upside down this year.  The crumb is the most moist, shreddable and soft one that Lucy had ever managed to chomp down on.  This is just delicious through and through.  No more store bought panettone that is half a s good ever again.  It is such a relief to make a comeback from last year's 2 panettone disasters that fell out on to the floor while cooling upside down.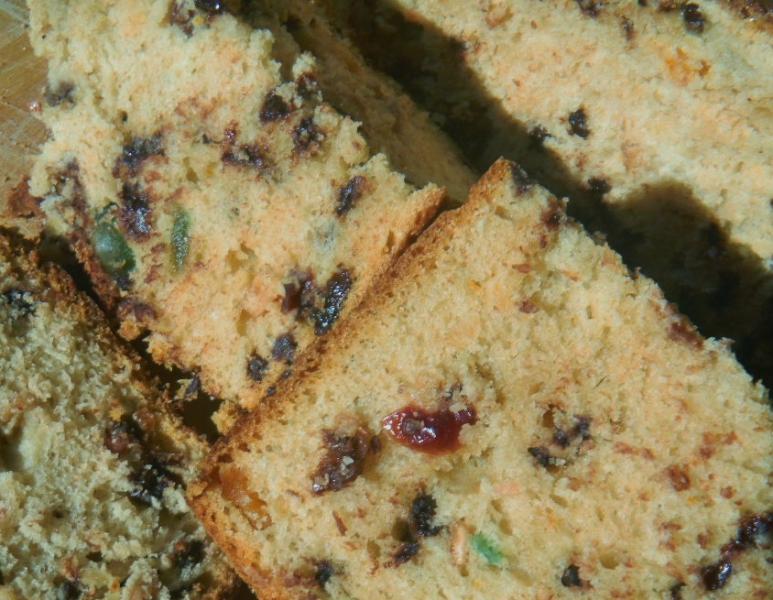 This one never though about deflating so I see no need for hanging them upside down and no need for expensive forms either.  This was a 7 1/2 "x 4" souffle pan but they could just as easily be baked in small cocktail or larger full loaf tins too.  I love panettone,,,,, especially spread with marmalade and whipped cream on top....or made into French toast.  Thanks to Susan at the Wild Yeatst for the formula and methods.
Happy New Year to all.