December 22, 2013 - 10:50am
Panettone Forced English Muffins
For those who end up with a gazillion pounds of starter when making panettone, English muffins are a great way to use up some of it without having to toss it,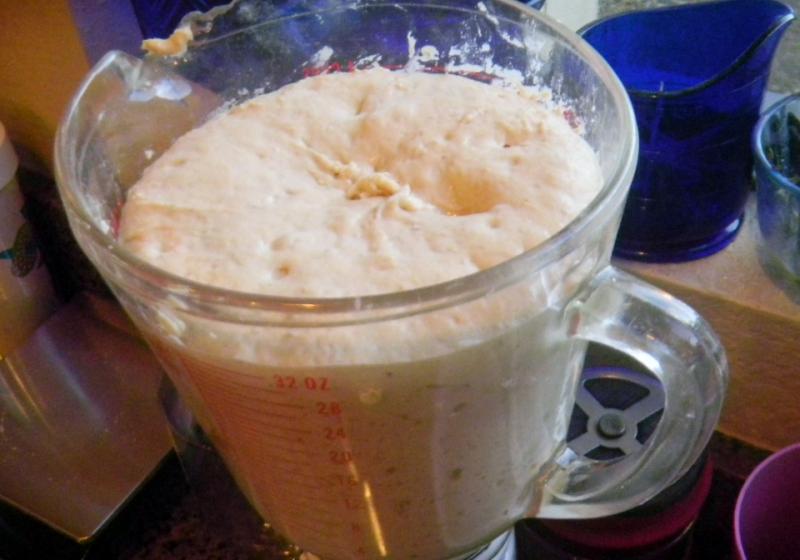 We used the basic method that kjknit's used which calls for 280 g of flour and 240 g of milk with, in this case, 50g of SD and YW mixed levain all mix up together and left to double or triple overnight on the counter in a 1 quart Pyrex measuring cup overnight for at least 8 hours.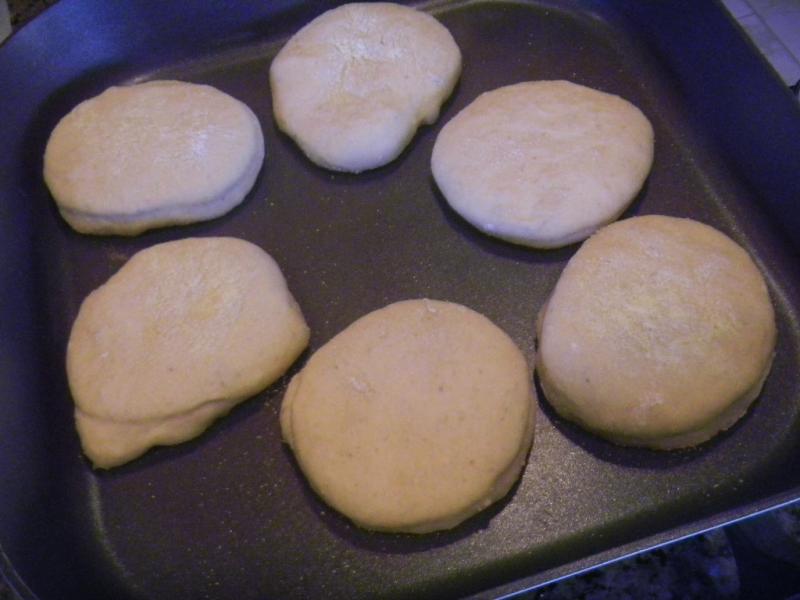 The the next morning you add a tablespoon of sugar,3/4 tsp of salt and 1 tsp of baking powder to the mix and knead with some bench flour for 4 minutes.  then roll put 1/2" thick and cut into rounds that are proofed on parchment paper dusted with semolina flour for 45 minutes. Don't forget to to dust the top of them with semolina before covering with plastic.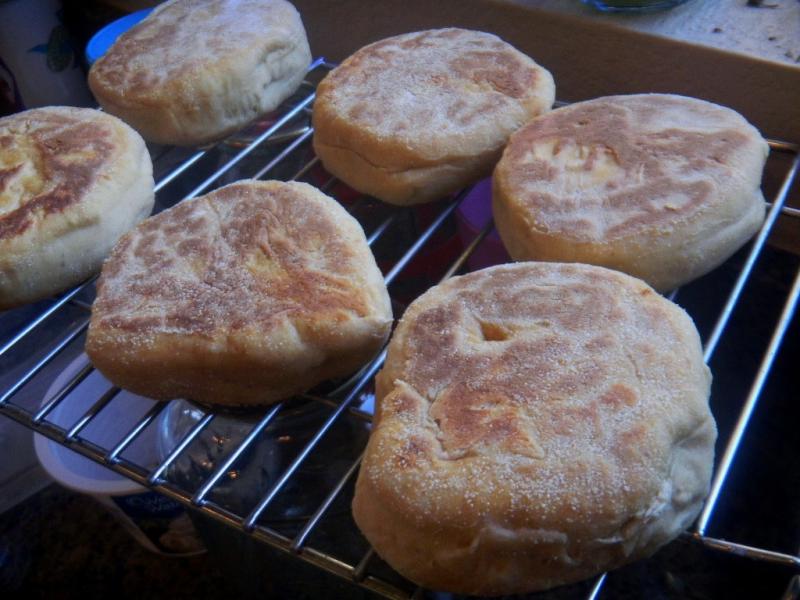 Then you just dry fry them in a cast iron skillet or an electric skillet like Lucy used set to 350 F.  About 4 minutes a side will do it.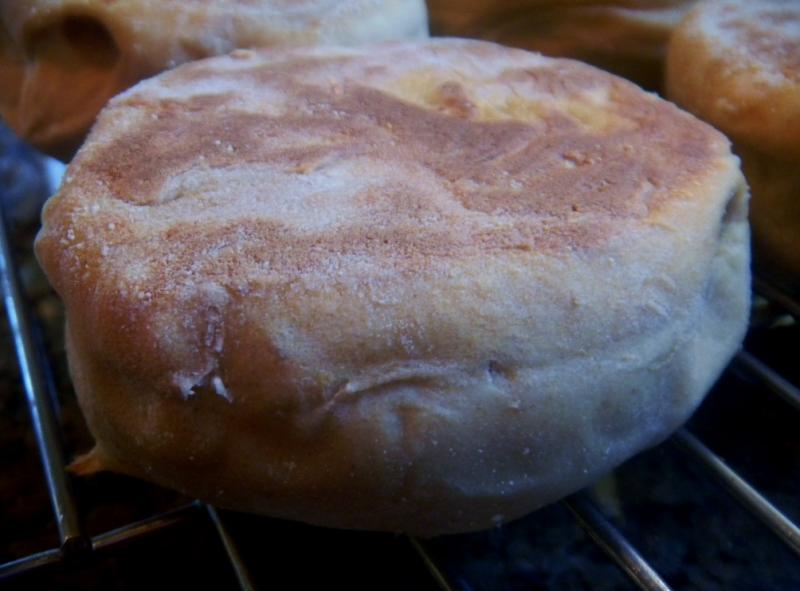 This particular batch was 50% white whole wheat flour and 50% AP using skim milk. They are very tasty indeed.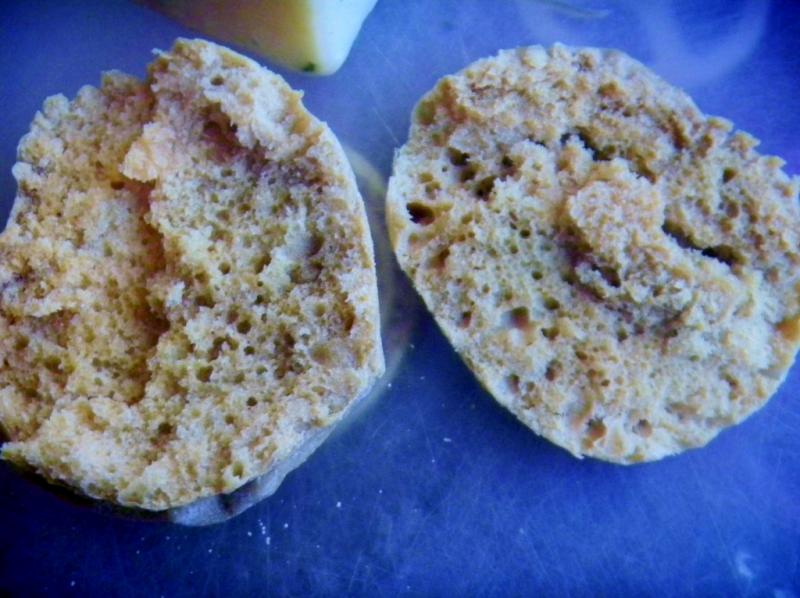 So this year, we have made hamburger and hot dog buns, pizza, pancakes and now English muffins in an attempt to not throw any panettone levain away!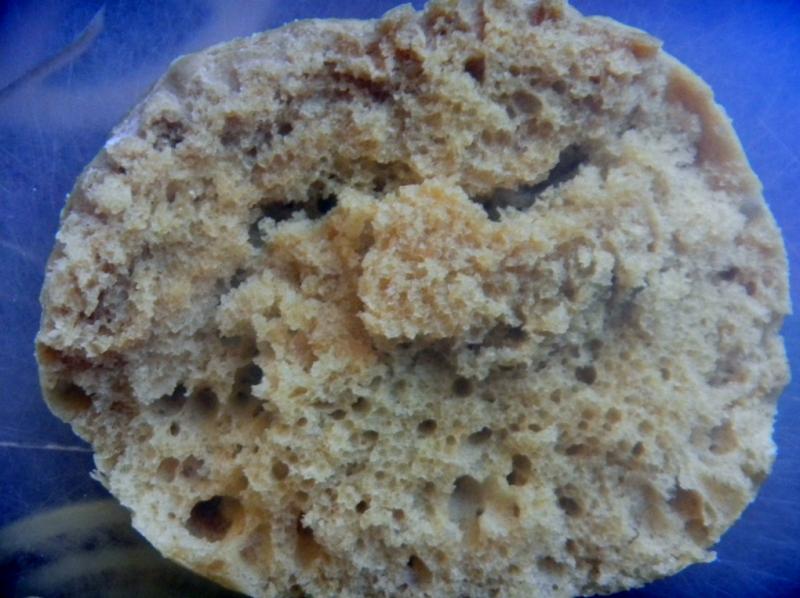 Now Lucy will be hard pressed to come up with another 3 or 4 ways to use up the extr4a levain yet to be made..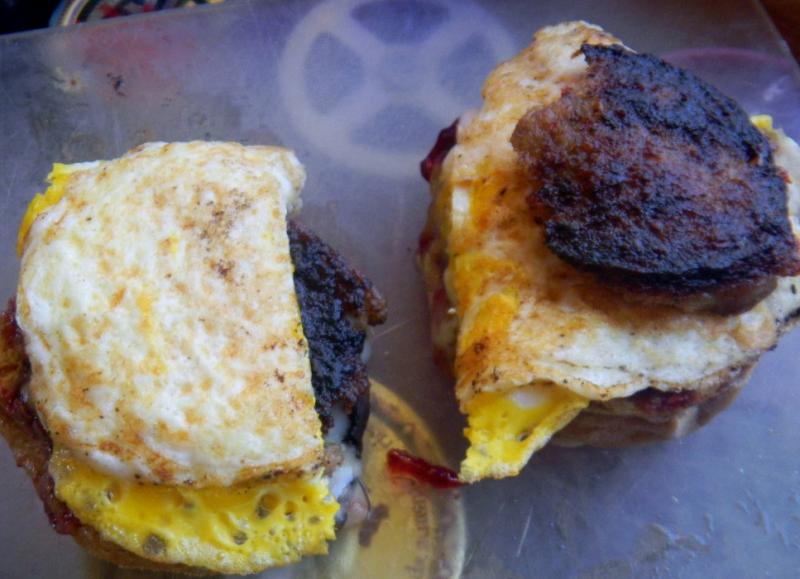 We had these Wolferman style EM's as Egg McMuffin knock offs with butter blackberry jam, pepper jack cheese and spicy breakfast sausage,