December 15, 2013 - 10:19am
I've been baking a lot lately, as I try to master my Cadco oven.   Some breads come out better than in my conventional gas home oven, others not so  much.   The other day I made challah, and it came out better than ever.   Unfortunately I didn't take good notes, so I'm not quite sure how I baked it.   I did one six strand loaf and the other seven.   The seven was strangely flat and boring.   I guess I need a fancier braiding regime.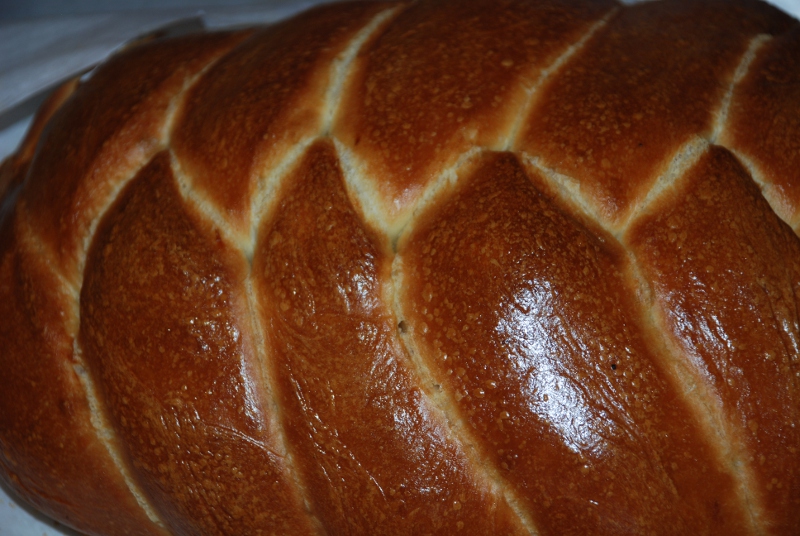 Awhile ago, I tried another La Brea bread - currant buns with a liquid rye sour and a fairly low hydration.   While they were tasty, I wasn't quite happy with them.   So I tried it my way with my drier rye sour and a higher hydration.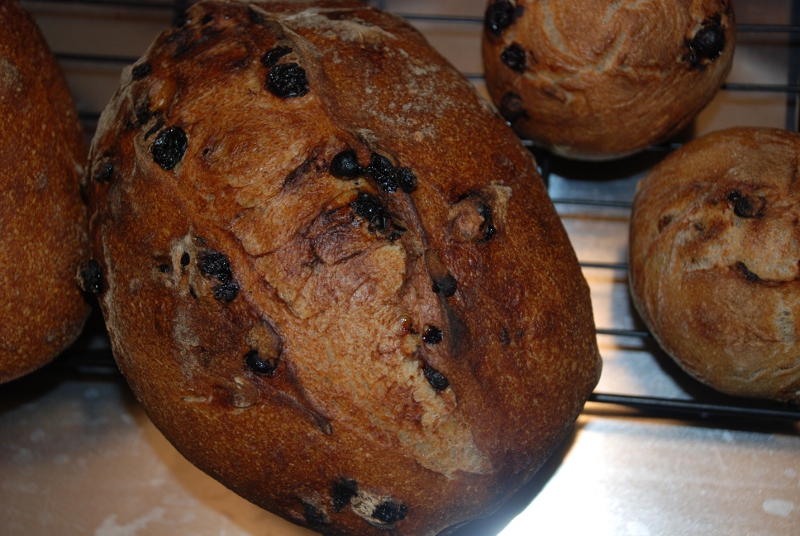 I made both loaves and buns.   Using Janet's regime (turn off the oven for a few minutes after preheat and a couple minutes of steaming then on again)   my loaves open consistently but I've only got a really good ear once and of course didn't take a picture. 
I made the buns by rolling into a thick log and then curling them up.   The spiral is largely lost in the bake but you can see it a bit.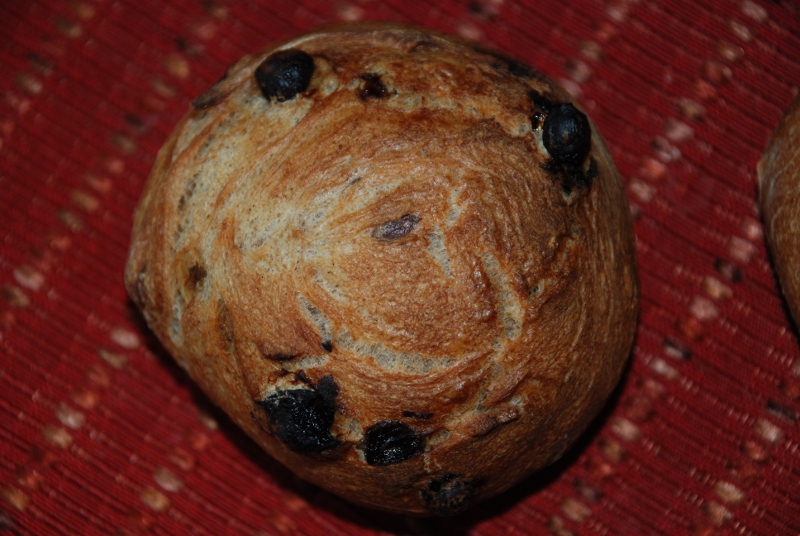 These are really tasty, but need a few more currants to push them over the top: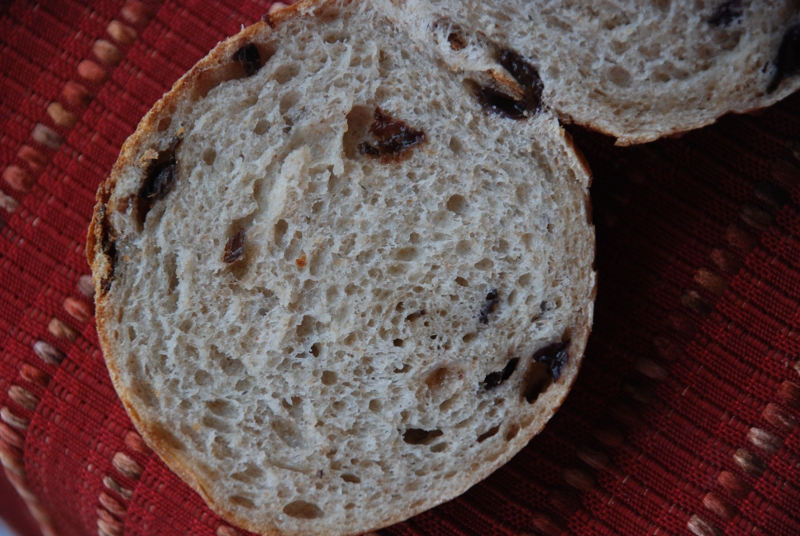 I got a steel sheet that fits on a full shelf in the oven.   This can be baked on directly like a stone, but today I baked on a baking sheet on top of it.  
12/15/2013
 
 
 
 
Currant Rye
 
 
 
 
 
 
 
 
Hi Gluten
627
 
627
80%
Rye
 
153
153
20%
Water
470
122
592
76%
Currants
85
 
85
11%
Salt
14
 
14
1.8%
Rye sour (80%)
275
 
 
 
 
 
 
 
 
Flour
780
 
 
 
 
 
 
 
 
 
 
 
 
 
Mix all
 
 
 
 
Very wet but strong
 
 
 
Put in refrig at 5 pm until 10:30 next morning
Shape into loaves and buns
 
 
Proof 40 minutes
 
 
 
Preheat oven to 500 for 40 minutes
 
Steam without opening for 2 minutes
 
Slash, spray and load bread
 
 
Steam at 500 for 1 minute (actually around 450 as
heat lost when door opened)
 
 
Turn off oven for 7 minutes.
 
 
Turn on again at 425.
 
 
 
Remove rolls after 12 minutes
 
 
Reduce heat to 350 and bake loaves 10 more minutes