December 1, 2013 - 9:20pm
Problem with YW SD 100% wholewheat sandwich bread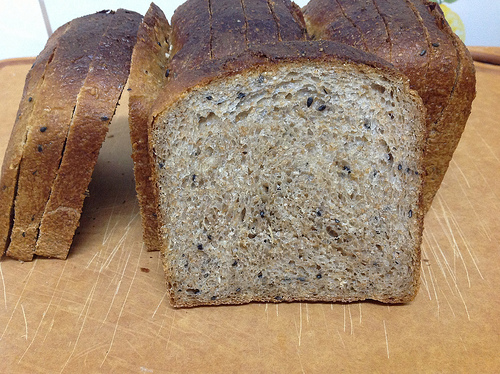 The Recipe I used is below

Liquid levain 210G (100%)
Kefir Milk 180G
Olive Oil 30G
Honey 30G
Wholewheat Bread Flour 320G
Salt,8.2G.
Yield 8 X 4" Pullman Loaf Pan 680G Dough
I mixed the Levain with Milk then Autolyse everything for 30minutes
knead the dough, it was so tight that it was more like a stone. I added a few splash of water, it started to have some extensbility.
I gave it 2 stretch n fold in an hour mark. total fermentation time 6 hours @ around 18C which is judged by finger poke test. 
A second proof of 2hours at around 24C 
I am not sure which causes that problem, whether the dough is too dry or the bulk fermentation timing isnt right?
Is there anyway that I can bake with sourdough and achieve a shorter bulk fermentation like 2 hours at 24C and have it second proof in the fridge for 8 hours and bake it first thing in the morning?