November 15, 2013 - 11:46am
Hello, Here is my baguette with my WEAK oven. :(
Hello everybody,
It has been long time to come here.
I hope that everybody is good and healthy, which is the most important for our lives, I wonder?
Well, I just started to challenge for a perfect baguette that I had been trying yesterday.
But I have had always a very weak oven.   I can't increase the temperature over 430F. :(
I am not satisfied with crust, neither scoring that I make.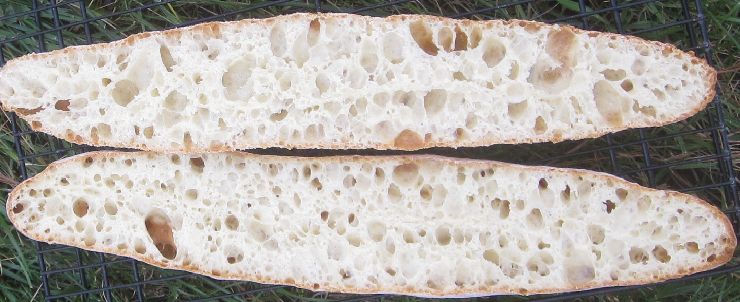 I think that the crumb look fine. but I am really NOT happy with the crust and scoring.
I I can't afford to buy a new oven for sure.   Do you have any suggestions or ideas to make darker crust and have more oven spring? 

 All the best,
Akiko