Dan Lepard's Walnut Bread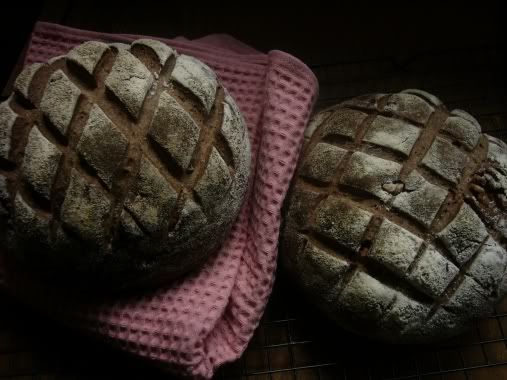 My favorite bread changes as often as a teenager changes boyfriends. Here's this week's:
Dan Lepard's Walnut bread. It has yeast and leaven both; what makes it wonderful is the paste of
ground walnuts, honey and butter that infuses the dough with walnut flavor and a hint of purple.